Mobile Rail Welding Systems Supra Multiflex and Supra Roadflex
For mobile welding of continuous welded rails, these machines are normally integrated into an autonomously operating rail welding system. These systems are equipped with diesel-generator set, hydraulic unit, cooling unit and lifting device.
Supra Multiflex Container-Based Rail Welding System
Container-based rail welding systems are especially suitable for welding continuous welded rails directly in new railway track. They are also often used semi-stationary in the depot or near the job site for preparation of long welded rails for a section in a new railway line.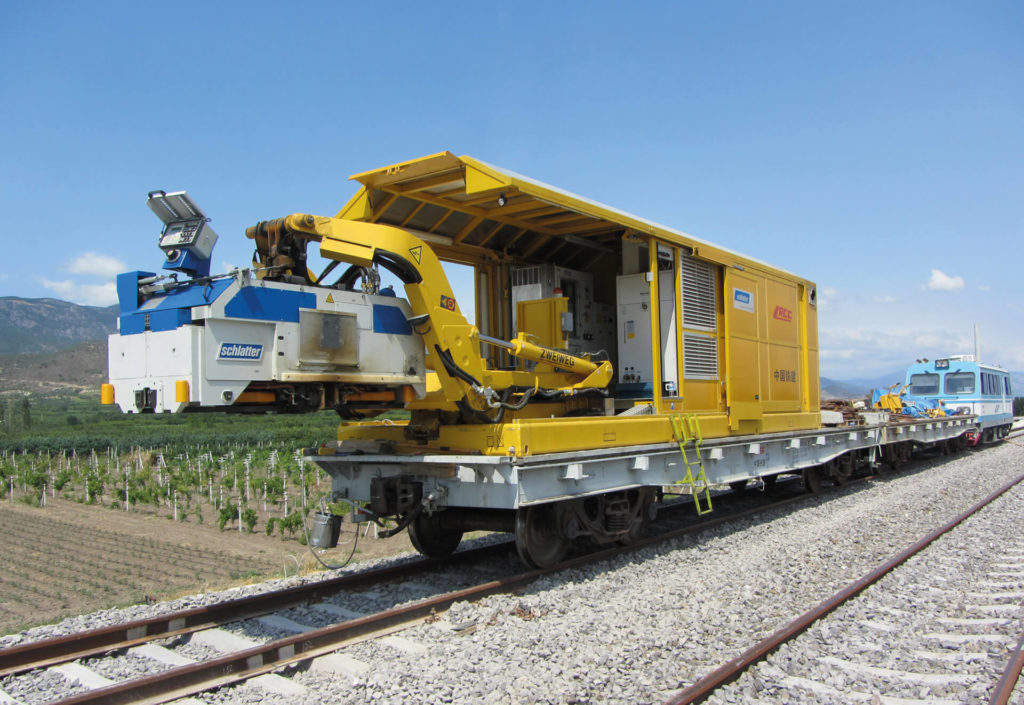 Supra Roadflex Truck-Based Rail Welding System
The truck-based rail welding system is highly flexible as it is self-propelled and can move from one job site to the next within a short time.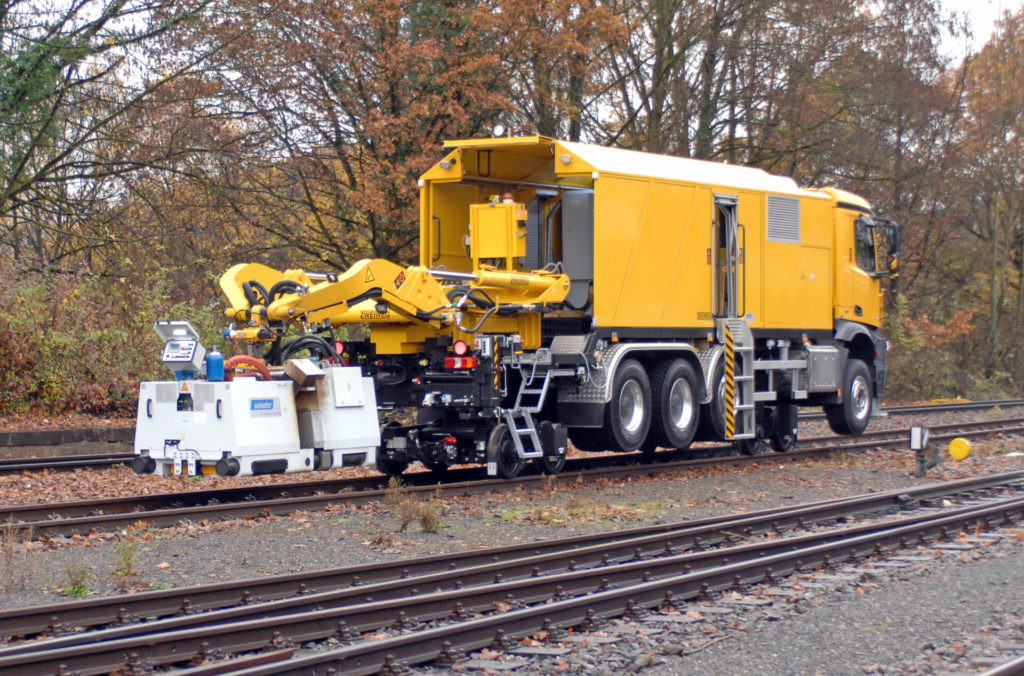 Customized System Solutions
Optionally, the welding machines AMS60, AMS100 and AMS200 can also be purchased separately and installed in customer-specific vehicles such as pure track vehicles, in their own rail-mounted trucks or in excavators. There is also a stand-alone solution for stationary operation in a factory.
Leading in Stationary and Mobile Rail Welding Technology for More Than 100 Years
Schlatter is a market leader in stationary rail welding machines for long welded rail production (LWR) and for welding machines for turnout parts, frog points and crossings. The mobile rail welding systems are well known worldwide and widely used for welding continuous welded rails for high speed tracks and heavy haul tracks.