In the midst of ongoing supply chain issues and increasing global uncertainty, it's crucial for North American railway operators as well as wheel manufacturers to re-shore their railway wheel sourcing.
NSH USA Corporation manufactures a full line of precision CNC machining centers for the rough and finish machining of new wheels as well as wheel maintenance.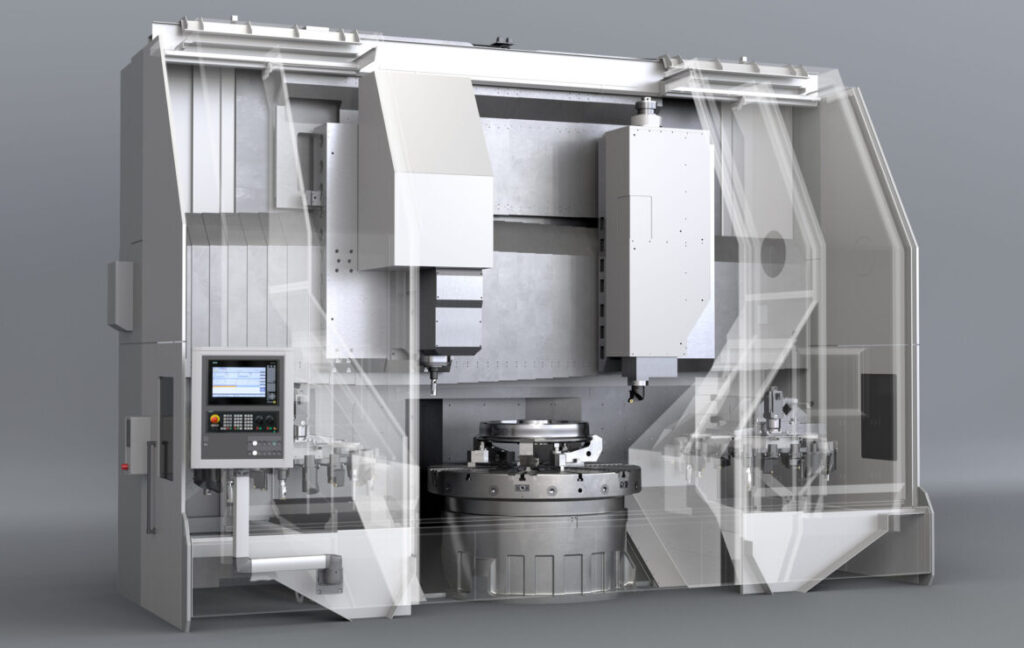 The NILES-SIMMONS RQ-Series machines are vertical turning centers for the machining of forged blank railway wheels. They accommodate a wide range of production goals by incorporating one or two turning tool posts as well as a turn-milling unit for maximum process flexibility. Integrated measurement and automatic tool changing allow for unattended and "closed-door" machining.
The Simmons WTC-250 Wheel Turning Center is a special purpose wheel boring finishing machine for wheel maintenance and production. It features an automatic extended travel table to accommodate a wide range of AAR wheel sizes without operator intervention. The machine's integrated measurement means a precise wheel bore and a lower misfit rate when mounted on an axle.
NSH USA also offers automated material handling solutions to safely and efficiently move work pieces through the wheel manufacturing facility.
Choose NSH USA for your railway wheel production and maintenance needs.
This article was originally published by NSH Group & NSH USA.