Wireless underground communication is more reliable with Tunnel Radio's TRCentral™ software
The wireless communications landscape is fraught with RF challenges. Safe and reliable technology solutions entail more than just an antenna and a wireless communication device. This is especially true in today's world of rail transportation. As trains become longer and faster, better data and voice communication becomes ever more important to safety and efficiency.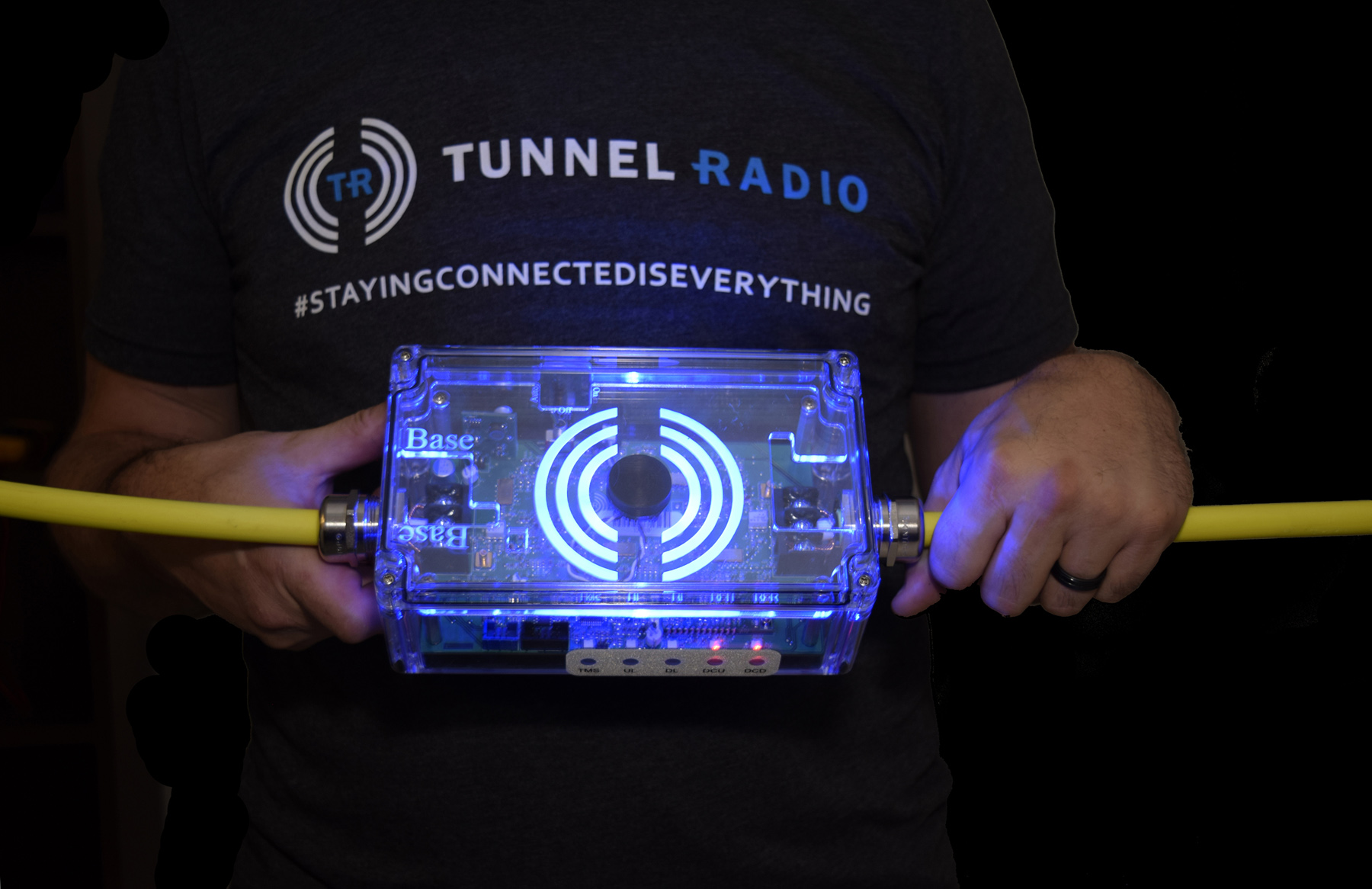 The development of railway RF system components, including radios, base stations and antennas has made great strides over the past decade. The implementation of these advances has allowed trains to continue and improve their mission-critical communications. Tunnel Radio expertly manages these complex systems with its exclusive TRCentral™ software.
Features of TRCentral™ Software:
Visibility of all installed networked systems simultaneously
Works seamlessly with TMS-Net installations
Monitors each amplifier's signal level, voltage and status
Advanced alarm capability using quality-of-service metrics to identify degrading or intermittent operations
Performance data captured, stored for 30 days, archived and graphically displayed
Email/SMS notifications of warnings and alerts
Mobile friendly, web-based user interface
24/7 technical support
Tunnels Aren't the Only Obstacles
Going underground isn't the only source of problems for wireless connectivity. The increasing length of trains creates connectivity issues too. Dual-power communications enable HOT-EOT connectivity, ensuring safety and improving locomotive efficiency.
Additionally, dense foliage abutting the right-of-way and tight turns on narrow canyon passes can cause low to zero propagation areas. In locations ranging from the heavy vegetation of the Brazilian jungle to the steep canyons of the Tehachapi mountain range in California, extending RF-based coverage is a necessity.
Leveraging a Modular Leaky Feeder Foundation for Other Critical Functionalities Is Key
A modular and reliable communication system is a key building block to future-proofing the system. Modularity gives the railway operator the option to leverage their existing installation towards later needs. For instance, personnel proximity and location tracking can be installed as an overlay to a comms-only system. Back-office monitoring systems that provide real-time alerts about equipment location and maintenance crews allow the railway operator to identify potential conflicts between operating trains and active work zones. TR systems even have the capability to support various SCADA control signal connectivities. All of this is monitored with TRCentral™ software.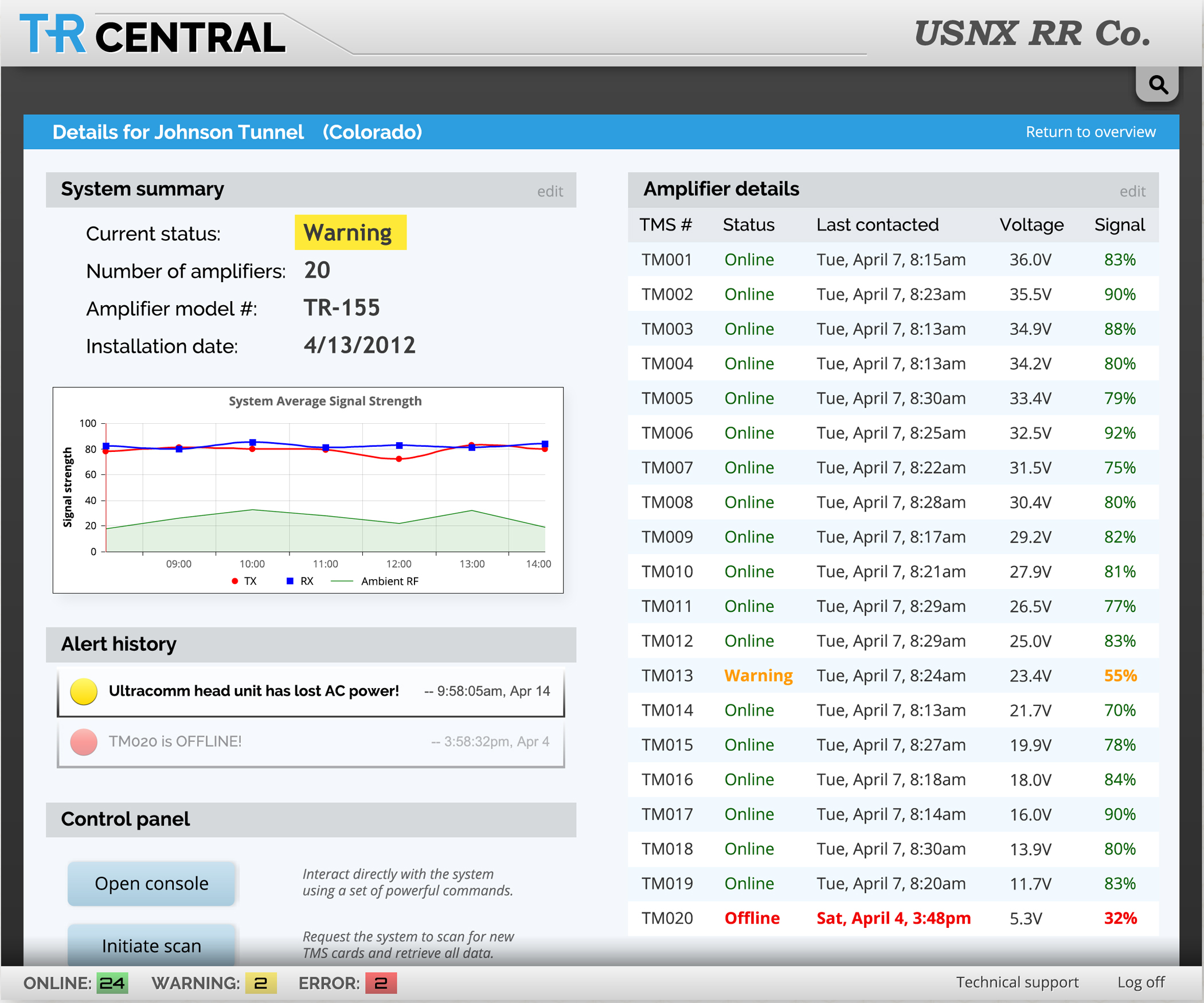 High Reliability and Connectivity Does Not Always Mean High Cost
While difficult challenges create a need for adaptive and comprehensive solutions, new or cutting-edge technology isn't always the best answer. Proven and established technologies often provide a better, more cost-efficient approach.
Leaky feeder has been around for decades. By combining it with digital data and voice radios, railways can reduce the cost of implementation and maintenance. Today's leaky feeder technology also offers modularity options that expand its reach even further. The result: lower budget requirements for new installations, and reduced maintenance costs for existing installations due to longer maintenance cycles and fewer deployed devices per kilometre than other technologies.
Tunnel Radio's Tunnel Link™ system employs a distributed antenna system, consisting of a radiating coaxial cable and digital amplifiers that provide a signal extension. Tunnel Link's unique design handles high-speed asynchronous data in simplex mode at very low distortion figures, suitable for use with FSK or phase shift complex modulation schemes used in today's modern digital communications. This design also negates any need for multiplex equipment. The amplifiers are ruggedised, and component count is low. The built-in diagnostic and monitoring system allows local and remote use.
Planning for the Future When Buying Today
Designing systems that are adaptable to future technology requirements is one way of ensuring usability for the long term.
Well-designed RF systems are integrative and interoperable now and in the future. Conforming to EN, FRA, IEEE, IRIS and other recognised conformity specifications adds insurance that products will be safe for end users.
Technology with Customer Support
Finally, having qualified technical support available 24 hours a day, 7 days a week is the keystone to a successful RF-challenged remediation. Many OEMs and suppliers forget that railway operators do not have time for scripted call centres with 9–5 hours. Immediate-need customer support via voice, video and email, minimises downtime for railway operators, thus reducing negative cost impacts and operational delays.