PROSE Sets New Standard With VisualCSV Rail Software Solution
It's PROSE's youngest and most promising software development: VisualCSV.
PROSE developed VisualCSV for its Italian customer Alstom and it has already done its job successfully since 2013. Now Alstom has sold the licences for the PROSE software to the most important Italian infrastructure manager and already today it seems that VisualCSV can become a benchmark for the administration of JRU and data logger files with international standard formats.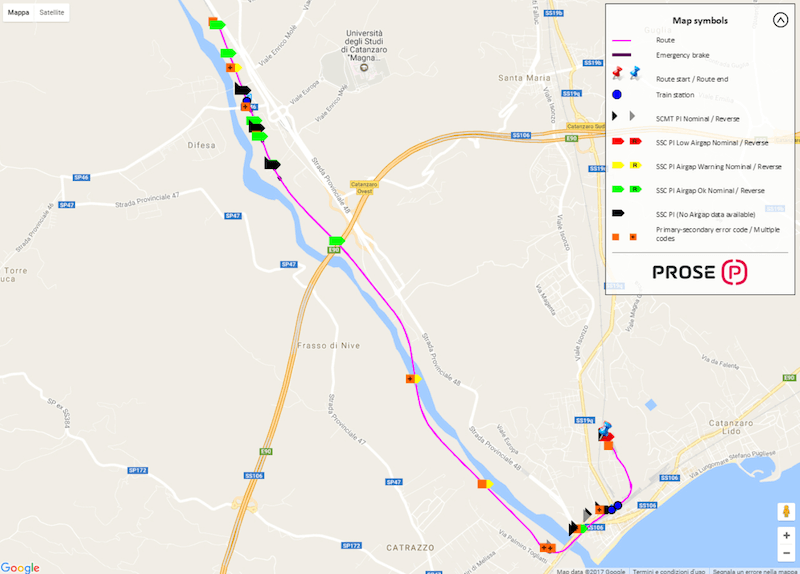 VisualCSV – What is it and How Does it Work?
The client-server application is a multilingual, Windows-based diagnostic and statistics tool, which ensures the smooth exchange of data between hardware and software as well as between the various software programmes of very different devices. In a split second VisualCSV can analyse protocols, print reports and draw and modify diagrams as well as export them to various formats like JPEG and PNG.
Finally, VisualCSV makes it very easy to trace train motions via Google Maps. Thus, VisualCSV supports the users by the analysis of the running behaviour of trains or the tracing of vehicle faults. VisualCSV is a software solution that is independent of the vehicle manufacturer and that can easily be adapted to the final customer's requirements. These and further features make VisualCSV an extremely user-friendly one-stop-shop solution.
In short: Rail transport gets more transparent, more plannable, less prone to interruptions and thus safer and more reliable with VisualCSV. Above all, VisualCSV simplifies and speeds up processes considerably. Consequently, the software is a highly attractive tool to everyone who bears responsibility on rails, i.e. manufacturers, infrastructure managers and operators.
Innovative Rail Software Solutions
At present, our engineers work on more interface languages and innovative adaptation functions. Moreover, the user interface is being revised to achieve a new, even more modern appearance. In this way we also visually show that we are still keen on making innovative rail software solutions.
Original article © PROSE.
FOR ALL THE LATEST INFORMATION, NEWS, IMAGES, VIDEOS AND ARTICLES ON ALL ASPECTS OF DATA AND INFORMATION, PLEASE CLICK HERE.