President-elect Joe Biden has chosen the former mayor of South Bend, Indiana, and 2020 Democratic presidential candidate Pete Buttigieg to be his transportation secretary.
During his presidential campaign, Buttigieg proposed a 1 trillion USD infrastructure spending plan.
The president-elect tweeted that "Mayor Pete Buttigieg is a leader, patriot, and problem-solver. He speaks to the best of who we are as a nation. I am nominating him for Secretary of Transportation because he's equipped to take on the challenges at the intersection of jobs, infrastructure, equity and climate."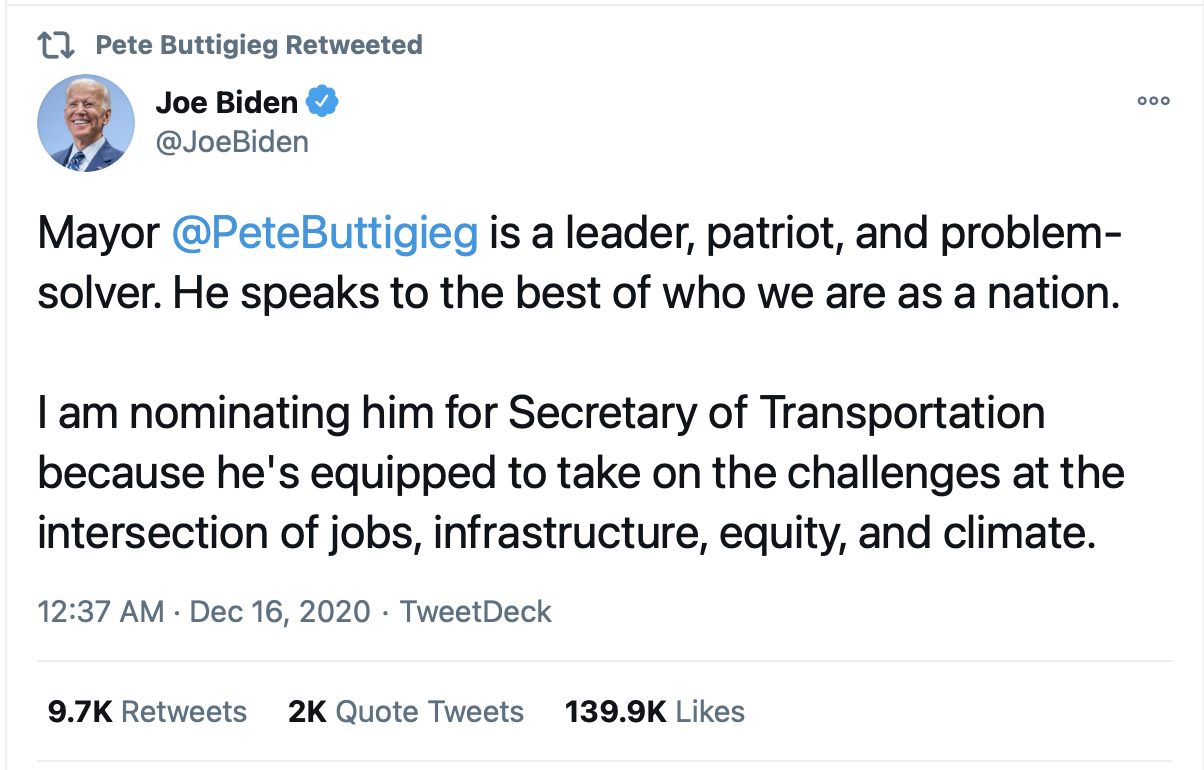 This pick makes Buttigieg the first 2020 presidential candidates to join the incoming administration as cabinet secretary. If appointed, Buttigieg would serve as the 19th United States Secretary of Transportation, succeeding Elaine Chao.
In the statement announcing the nomination, Buttigieg was commended for his efforts to transform South Bend – once called one of America's 'dying cities' – into a lively hub of innovation and job growth. Should he be confirmed, the statement continued, he would "bring the same vision and policy acumen that reinvigorated South Bend to the task of implementing President-elect Biden's Build Back Better agenda, including rebuilding modern, sustainable infrastructure nationwide, creating millions of good-paying union jobs, and tackling the climate crisis by helping to deliver an equitable clean energy future."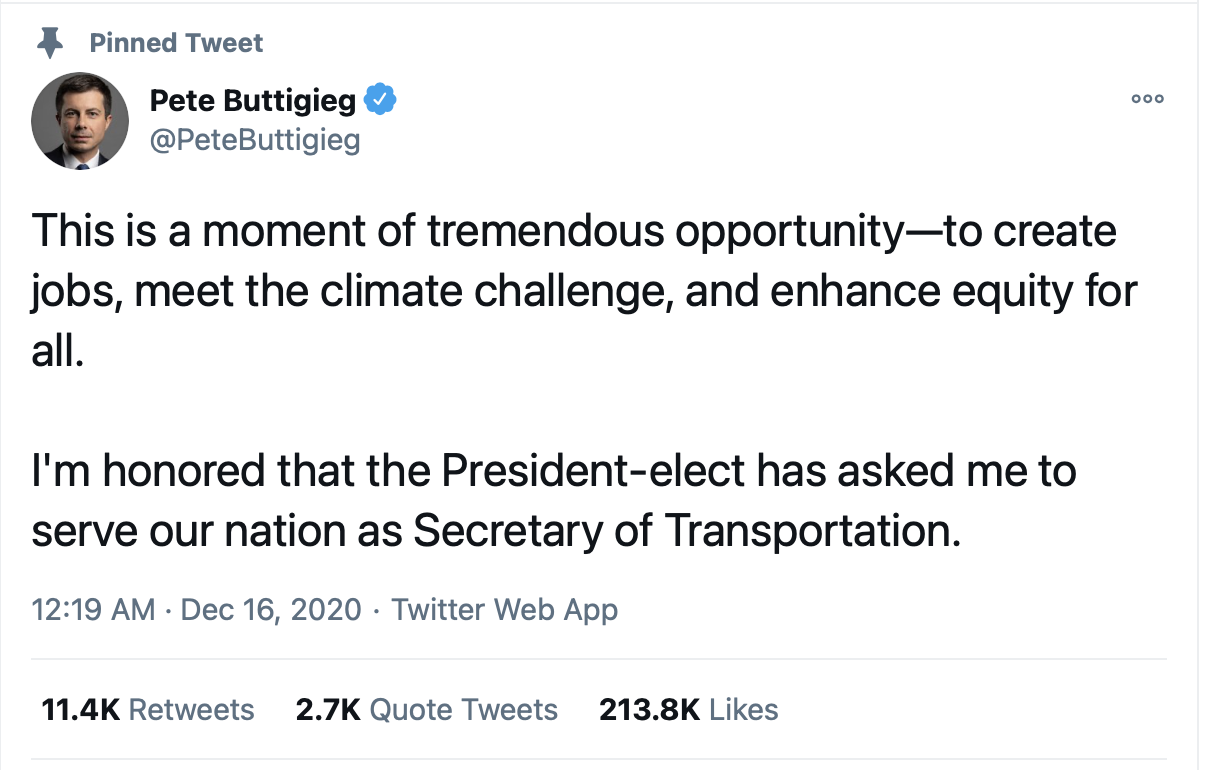 Pete Buttigieg said about his nomination that "This is a moment of tremendous opportunity – to create jobs, meet the climate challenge, and enhance equity for all. I'm honored that the President-elect has asked me to serve our nation as Secretary of Transportation."
The nomination was welcomed by the US rail industry. During his time as mayor, Buttigieg was a proponent of the South Shore Line and the rail extension to downtown South Bend.