Phillip Spector Joins the Phasor Board of Directors
Phasor, the leading developer of enterprise-grade electronically-steered antenna (ESA) systems for mobile broadband, announced today that satellite industry veteran and Satellite Hall of Fame member Phillip Spector has joined the Phasor Board of Directors.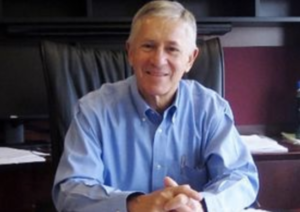 Spector's career in the satellite sector spans over 30 years. A highly respected and experienced attorney in government and business, he was formerly Executive Vice President, Business Development, and General Counsel of Intelsat, where he was responsible for legal and regulatory matters in connection with a major industry merger, the $16.6 billion sale of Intelsat from one private equity group to another, and over $25 billion in financing transactions.
He was also a member of Intelsat's Board of Directors. Spector's career also includes the practice of telecommunications and satellite law at two major international law firms.
After graduating from Harvard with a Master's degree in public policy and a law degree, Mr. Spector clerked on the U.S. Court of Appeals for the Second Circuit and for Justice Thurgood Marshall of the U.S. Supreme Court.
He then served in the White House as Associate Assistant to the President, focusing on public outreach, foreign relations and defense matters.
Spector said:
"Phasor is a clear leader in electronically steered antenna technology and I have been very impressed with the commitment and creativity of the team. I look forward to offering my experience and contributing to the company's future success"
David Helfgott, CEO, Phasor, said:
"We are delighted to welcome Phil to the Phasor Board of Directors"

"His broad experience and leadership in strategic, regulatory and business aspects of the satellite communications industry will be invaluable in helping us to achieve our vision."
About Phasor, Inc.
Phasor Inc. is a leading developer of high throughput, enterprise-grade, modular phased array antennas, headquartered in Washington DC, with a technology development subsidiary in London. Phasor's electronically steerable antennas (ESAs) are based on patented innovations in dynamic beam forming technologies and system architecture. Phasor's mission is to enable high-speed broadband communications while in-flight, at sea or travelling over land.