Phasor: Ready to Transform Mobile Connectivity
Momentum has been building at Phasor, moving into the second half of 2019.
The Electronically Steered Antenna (ESA) developer has begun a new phase, and is looking forward to the commercial rollout of its ESA products enabling true mobile broadband connectivity for the passenger rail mobile broadband market. With over five years of development behind the Phasor team, the ESA technology will drive transformative change in passenger en-route connectivity and operational telematics datalinks.
Let's track just some of the recent developments from Phasor as it moves towards delivery of a satellite communications mobile broadband terminal for the passenger rail market.
Manufacturing Capability Announced
Phasor has engaged specialist contract electronics manufacturer, Surface Technology International (STI), for the production of their ESA system. STI is a specialist contract electronics manufacturer, serving world-class customers in high-reliability industries by providing a complete set of electronics design and manufacturing solutions in both printed circuit board assembly (PCBA) and full box-build manufacturing. This crucial partnership will enable Phasor to start production of the Phasor ESA with a company that will be able to scale as demand for the technology grows.
Headquartered in Hampshire, UK and part of the AC Industrials group, STI has decades of experience in manufacturing complex aerospace, military and satcom systems. This will ensure that Phasor can successfully ramp up production as required with a renowned partner that is located within easy reach of Phasor's London Technology Centre. In contracting a trusted manufacturing partner, Phasor can continue to focus on its core competencies in advanced ESA technology development, product design, and market development.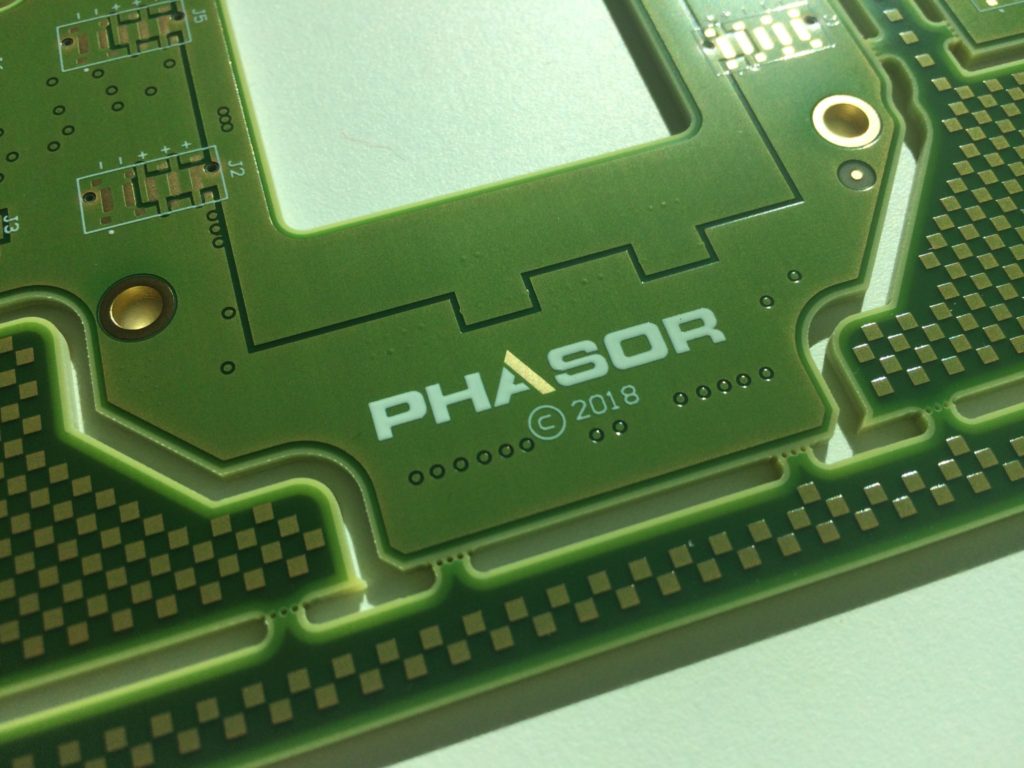 Phasor's Technology Showcased at Mobile World Congress
During the Mobile World Congress in Barcelona, the role of Phasor's land mobile Advanced Compact Terminal (ACT) in connected emergency vehicles was showcased by partner, HISPASAT. Visitors were able to get their first glimpse of the ACT in a demonstrator of a 5G & satellite communications-connected ambulance at the stand of the Generalitat de Catalunya. It showed how future satellite and cellular-based hybrid connectivity will make it easier for emergency medical personnel to receive instructions from specialists in a hospital enabling a full ubiquitous audio-visual connection between the vehicle and the hospital. This will allow the specialist to monitor the patient's status in real time, which may be key to their survival and subsequent recovery.
An ambulance equipped with Phasor's Advanced Compact Terminal, will enable the crew to connect via satellite so that the first responder team may use applications such as video teleconference, real-time operational telematics links and high-quality internet access during the journey to the hospital, regardless of their location or access to terrestrial networks. The ACT, which is designed and in- development by Phasor in co- operation with HISPASAT, has full electronic steering and enables mobile connectivity services to be efficiently and reliably offered with high bandwidth.
The demonstration involved an ambulance setting where a 'patient' suffering from pneumothorax was urgently transferred to the hospital. In the 5G ecosystem, terrestrial and satellite connections are combined to ensure permanent connectivity of the ambulance during its entire journey so that the specialists can guide the transfer from the hospital and implement the most appropriate medical protocol based on the critical parameters received.
The ACT is just 5cm tall. It tracks satellite signals electronically in a flat, ultra-low profile design, and is well suited to support traditional fixed satellite networks (FSS), High Throughput Satellites (HTS), Non- Geosynchronous (NGSO) satellite networks.
LEO/MEO-Ready
The ability to transmit to and from Low Earth Orbit (LEO) and Medium Earth Orbit (MEO) is essential for the satellite communications of the future as new 'mega' constellations of small and highly capable satellites are launched to offer broadband connectivity anywhere on the planet. A pre-requisite of next generation antenna systems will be to accommodate these new networks.
In September last year, Phasor and Kepler, a Low Earth Orbit (LEO) satellite operator and telecommunication services provider, conducted successful tests between Kepler's first in-orbit LEO nanosatellite and Phasor's wideband electronically-steered antenna.
Kepler's satellite, KIPP, launched in January 2018, represents the first example of a wideband LEO satellite to have been auto- acquired, auto-tracked, and communicated with, by a commercial flat-panel, electronically-steerable antenna. Phasor's new antenna successfully acquired, tracked and received transmissions from KIPP as it passed over Phasor's test range facility in the UK. This industry milestone opens the door to a wide range of novel applications that can benefit from phased array antenna technology, which the duo intend to address. Kepler's customers will benefit from the ability to dynamically and seamlessly switch between satellite networks to optimise traffic management. Some customers also have use cases where mechanically actuated antennas are impractical because of their need to operate in extreme environments; therefore high-gain antennas without moving parts offer great benefits.
Preparing to Serve The Passenger Rail Market
These recent developments illustrate just how far Phasor has come and the team is now in the process of developing its Electronically Steerable Antenna (ESA) for use in the passenger rail market. Its agreement with satellite operator, HISPASAT, to develop a Ku-band ESA will be tailored specifically to meet the unique requirements of certain land mobility applications. In this particular case, it is specified for intercity buses, but the very same principals can be applied to rail. For moving vehicles, the traditional parabolic antenna that we are used to is heavy, bulky, inefficient and prone to failure. Phasor has been working on a lightweight flat panel ESA that eliminates all the problems associated with traditional parabolic antennas on board vehicles.
The terminal will use the same core technology that is found in Phasor's commercial maritime and aeronautical ESA solutions. Phasor's technology is completely unique and ideally suited to land mobile applications due to its very low profile, automated signal acquisition and tracking, and its reliable and robust delivery of the high-bandwidth services that are so in demand. The ESA can be flat or conformal in design and can be fitted seamlessly to moving vehicles, like trains, easily enabling land-mobile applications. The antenna is also modular allowing the system to be scaled to virtually any use-case requirement, fixed or mobile.
Phasor looks forward to bringing its innovative technology to the rails to enable high-performance mobile broadband connectivity for both passengers and crew.