LeoSat and Phasor to Bring Game-Changing Connectivity to Mission Critical Enterprise Networks
Phasor, the developer of leading, enterprise-grade electronically steerable antenna (ESA) systems, and Low Earth Orbit (LEO) satellite constellation operator LeoSat today announced a milestone strategic agreement to serve a broad range of mission-critical enterprise network markets with an ultra-high throughput, low latency network infrastructure solution.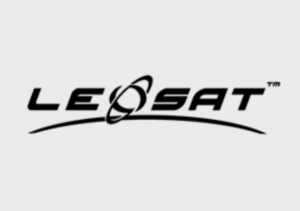 As part of the collaborative alliance, Phasor will develop a powerful Ka-band, Non-Geosynchronous (NGSO)–ready version of its breakthrough low-profile ESA, scalable to virtually any use-case requirement. Phasor's LEO-capable antenna technology will enable corporations, governments and other high-end users to access network offering speeds about 1.5 times faster than terrestrial fiber in combination with high-throughput, ultra-security and very low latency.
LeoSat, which is launching a unique, laser-linked constellation of up to 108 low-earth-orbit (LEO) communications satellites, will provide gigabit-per-second connectivity speeds to solve essential communications challenges in mission-critical communications sectors such as multinational enterprise, financial, oil and gas, maritime, and government networks.
David Helfgott, Phasor CEO, explained:
"This landmark agreement between LeoSat and Phasor opens the door to a whole new level of high-powered communications networks capable of unleashing unprecedented connectivity for enterprise network markets around the world"

"Phasor's electronically-steered antenna technology is incredibly versatile and scalable – a perfect match for LeoSat's constellation in meeting diverse demands for big data and high-speed connectivity."
Mark Rigolle, LeoSat CEO, said:
"LeoSat is focused on providing game-changing connectivity in the business, government and mobility markets, and Phasor will play a central role in enabling us to accomplish our goal"

"This strategic agreement with Phasor represents an important step in the delivery of LeoSat's unique business backbone in space, which gives our customers access to a resilient and future-proof network to deliver unprecedented connectivity and new services".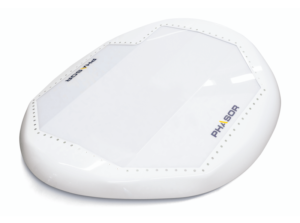 Phasor's very low profile, electronically steerable antenna (ESA) enables the reliable, robust delivery of high-bandwidth services. The antenna is solid-state, with no moving parts, allowing satellite signals to be tracked electronically. The ESA can be flat or conformal in design and can be fitted seamlessly to moving vehicles, enabling a number of applications for maritime and mobility markets. The same technology is very well suited to support traditional fixed satellite networks, High Throughput Satellites, and Non-Geosynchronous satellite networks. Phasor's modular antenna architecture allows the system to be scaled to virtually any use-case requirement, fixed or mobile.
About Phasor, Inc.
Phasor Inc. is a leading developer of high throughput, enterprise-grade, modular phased array antennas, headquartered in Washington DC, with a technology development subsidiary in London. Phasor's electronically steerable antennas (ESAs) are based on patented innovations in dynamic beam forming technologies and system architecture. Phasor's mission is to enable high-speed broadband communications while in-flight, at sea or travelling over land.
About LeoSat Enterprises
LeoSat Enterprises was established to leverage the latest developments in satellite communications technologies to develop and launch a new low-earth-orbit satellite constellation, which will provide the first commercially available, business-grade, extremely high-speed and secure data service worldwide.
With up to 108 low-earth-orbit communications satellites in the constellation, LeoSat is the first company to have all the High Throughput Satellites (HTS) in the constellation interconnected through laser links, creating an optical backbone in space that is about 1.5 times faster than terrestrial fiber backbones and without the need for any terrestrial touchpoints. This unique set of features enables LeoSat to provide instant, fast, secure and reliable infrastructure from anywhere to everywhere.
Based in Washington, DC, LeoSat is currently working with Thales Alenia Space for the low-earth-orbit constellation of Ka-band communications satellites. Once operational, the constellation will provide high-speed, low-latency and highly secure communications and bandwidth for business operations in the telecom backhaul, energy, maritime, government and international business markets. Launch of the constellation is expected in 2019.