Deliver Passenger 'At-seat' Service With Korita Aviation's 'Inseat' Rail Trolleys!
In your seat and ready for some at-seat service? Yes! Enjoy our 'inseat' rail trolley news item!
We recognise that on-train service provision varies across the rail industry. Over the years we have developed on-train service equipment to accommodate these different service requirements for our rail industry customers.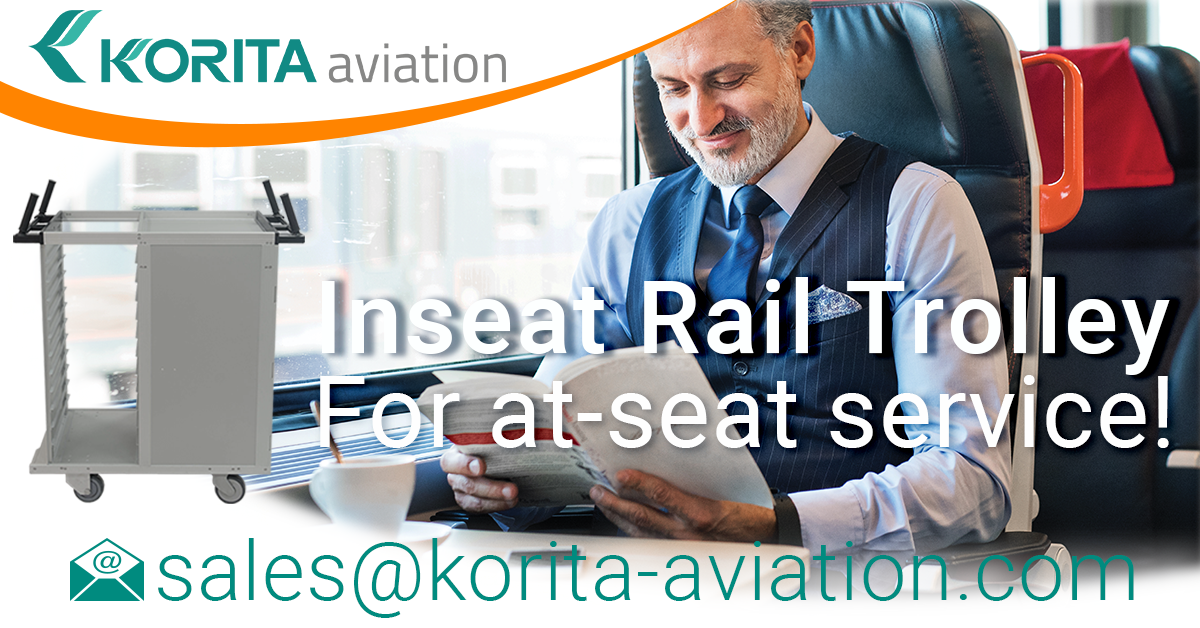 Our inseat rail trolley that is also commonly referenced as an 'at-seat' trolley is robust, delivers optimum manoeuvrability, and features a built-in container and a cash drawer.
A practical robust design for ultimate ease of use!
Korita Aviation engineers have designed this product with functionality in mind to ensure ease of handling and increased stability. The level of stability achieved during operations is extremely well received by our customers.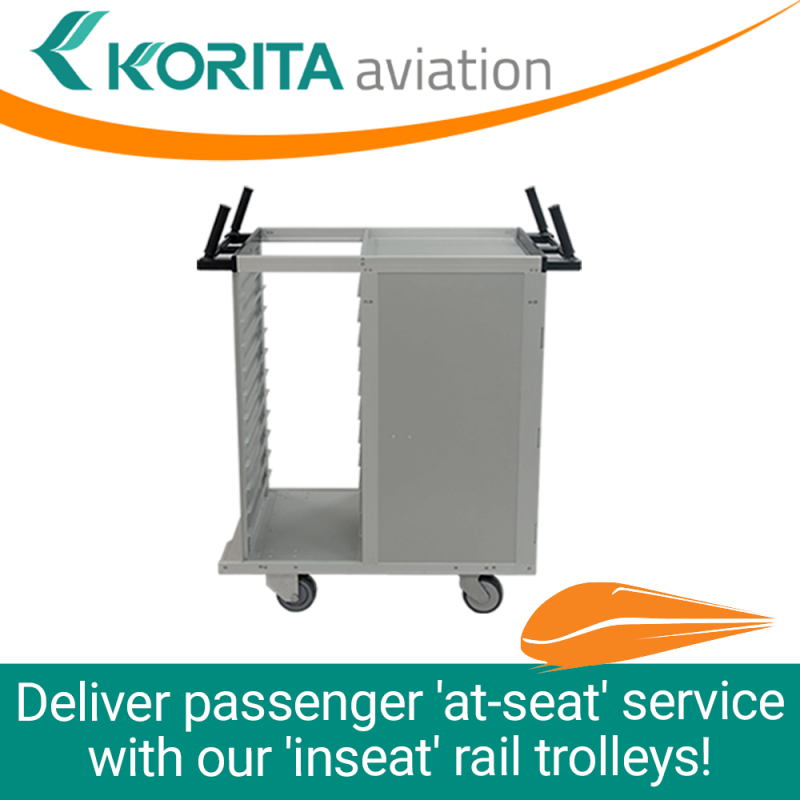 Ready to take a closer look?
We invite you to learn more about our inseat rail trolley by viewing the product page using the hyperlink below:
If your company is looking at inseat/at-seat service trolleys we would like to hear from you. Reach out to our sales team and arrange a time to schedule a call to discuss your immediate and future requirements.
This article was originally published by Korita Aviation.