Pandrol Delivers Bespoke Virtual Welding Training Programme to Bodi Group and Incon in Mongolia
Global rail fastening systems and aluminothermic welding manufacturer, Pandrol, has delivered a bespoke virtual training programme to Bodi Group, one of the largest business groups in Mongolia, and its subcontractor InCon.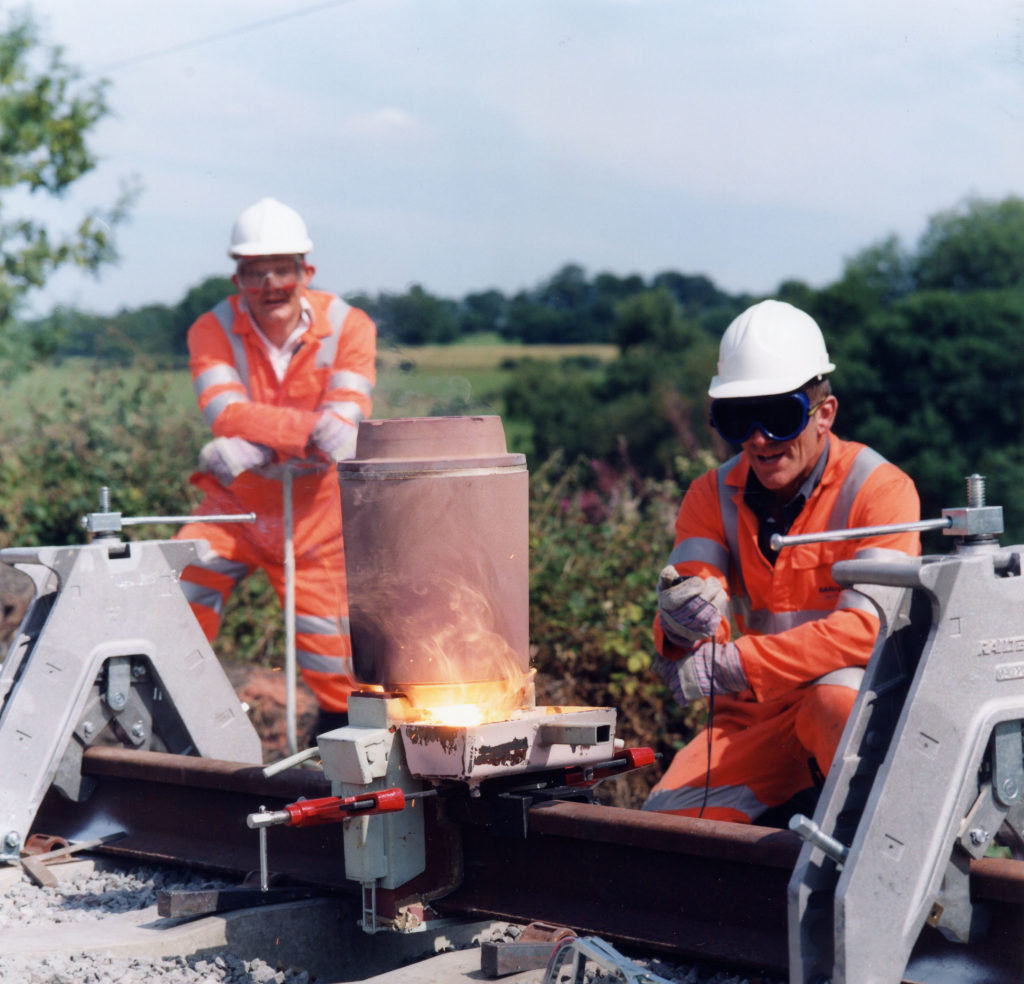 The training programme came off the back of the company securing a contract to supply 1,800 welding kits for use as part of Bodi Group's development of the Tavantolgoi-Gashuunsukhait railway, just before the global pandemic hit earlier in the year. 
Upon completion, the Tavantolgoi-Gashuunsukhait railway will be approximately 240km long, with two stations and five passing loops. It will pass through Tsogttsetsii, Bayan-Ovoo and Khanbogd Soum of Umnugovi province and will allow Mongolia to increase its export capacity by 30 million tons of coking and thermal coal annually. Mongolia's mining companies will also be able to compete in the global market for cheaper exports, which will support coal exports and China's ports.
The training took place for seven employees working for Bodi Group and for its specialist subcontractor, InCon. Over three weeks, for seven hours a day, Pandrol's specialist welding team based in the UK trained the team in everything related to welding, including safety, how to use the equipment and how to weld – both in a training environment and in situ on track. A translator was in place in Mongolia, as the trainees didn't speak English. 
As a follow-on to the training programme, each member of the training team had a test weld shipped to Pandrol's HQ in France to check its quality, as a result of which provisional welding certificates were issued. Final assessments – giving the welders an opportunity to gain a full certificate – will be carried out on-site once borders reopen and a member of the UK training team can visit Mongolia.
"After securing this contract, Covid-19 hit the world hard and with that came a need for us to think on our feet and adapt how we would normally work.
"Usually we would have sent a member of our specialist team to Mongolia to carry out the training in person, but due to the borders being closed and travel restrictions in place we developed an online programme that would ensure no delays to the work of our client.
"It just goes to show that when we're faced with challenges, we can be agile – bringing innovative ways of working to the table to the benefit of client outcomes."
Pandrol has been working within Mongolia for a number of years, focused on developing its business in the country. It also recently secured a partnership agreement with Gan Khiits and Ulaanbaatar Buk – both Mongolian concrete sleeper manufacturers – to supply its market-leading Fastclip fastening system.
Part of the Delachaux Group, Pandrol defines the industry standard across rail fastening systems and aluminothermic welding.
This article was originally published by Pandrol.