It is time to rethink the IT architecture in public transport vehicles.
The silo-like legacy systems that have grown over many years, such as on-board computers, displays, passenger counting, video surveillance, etc., have led to a variety of proprietary hardware and software. This generates high costs and usually proves unsuitable for implementing new digitisation projects. In our webinar, we will show you what a flexible, scalable and yet cost-effective IT service architecture could look like that gives you the agility you need to regularly expand your vehicles with new functions and applications.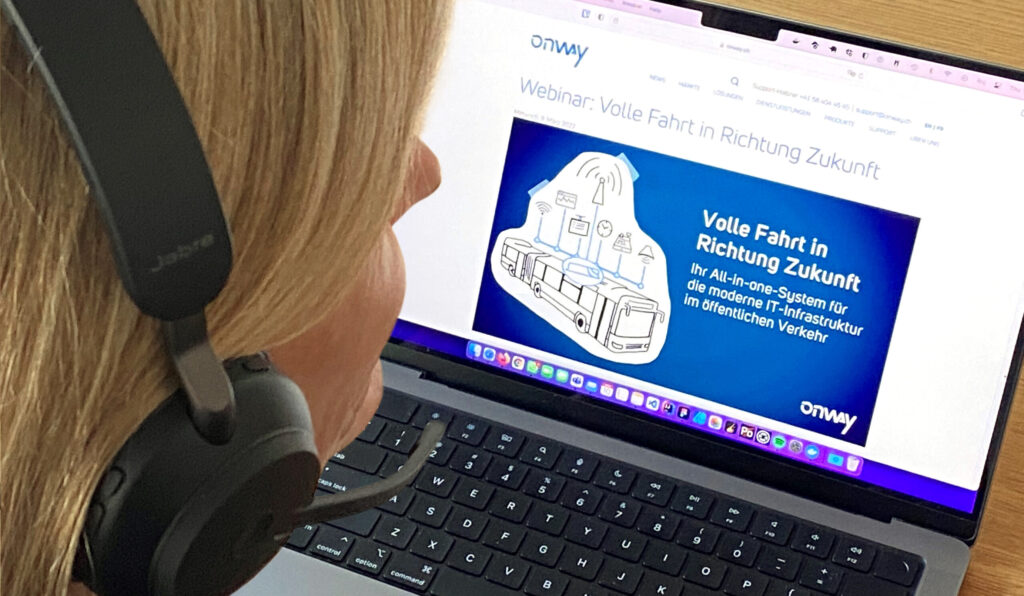 Be curious about our smart solution for the mobile world. We will introduce you to our all-in-one system and show you how digitisation goals can be successfully implemented.
Content:
Today's architecture of most public transport vehicles and their limitations
How do other industries (e.g., large companies, cloud providers) deal with these issues?
What could an agile and cloud-based IT service architecture in vehicles look like?
What are the challenges in putting this vision into practice?
Monday, April 11, 2022 from 3 to 3:30 p.m.
Speakers:
Beat Stettler • Managing Director onway ag
Basile Bluntschli • Head of Engineering/Operations onway ag
We are looking forward to your registration. You will receive the link to participate in the webinar 1 day before it takes place.
The free webinar lasts about half an hour and is streamed via MS Teams. You will have the opportunity to ask questions in the online chat after the presentation. The event will be recorded. If you are unable to attend, you will have the opportunity to view the webinar at a later time on our YouTube channel. The webinar will be held in German.
This article was originally published by onway ag.