nVent ERICO Cadweld Plus for Rail
The introduction of Cadweld exothermic welded connections to the rail market in 1938 established nVent ERICO as the manufacturer of the ultimate cable to rail (or cable-to-cable) connection for signaling, grounding and traction power. Cadweld creates a permanent molecular bond that will not loosen or corrode, resulting in a connection with a lifetime equal to that of the installation.
The Cadweld system comes in a kit that is portable and easy to use in the field. It is centered around a graphite mold containing a weld cavity where a cable is inserted to connect to rail, or to other cables. Above the cavity is a crucible containing a pack of weld material that, once ignited, liquefies causing molten weld metal to flow into the weld cavity. In a matter of seconds a permanent molecular bond is formed.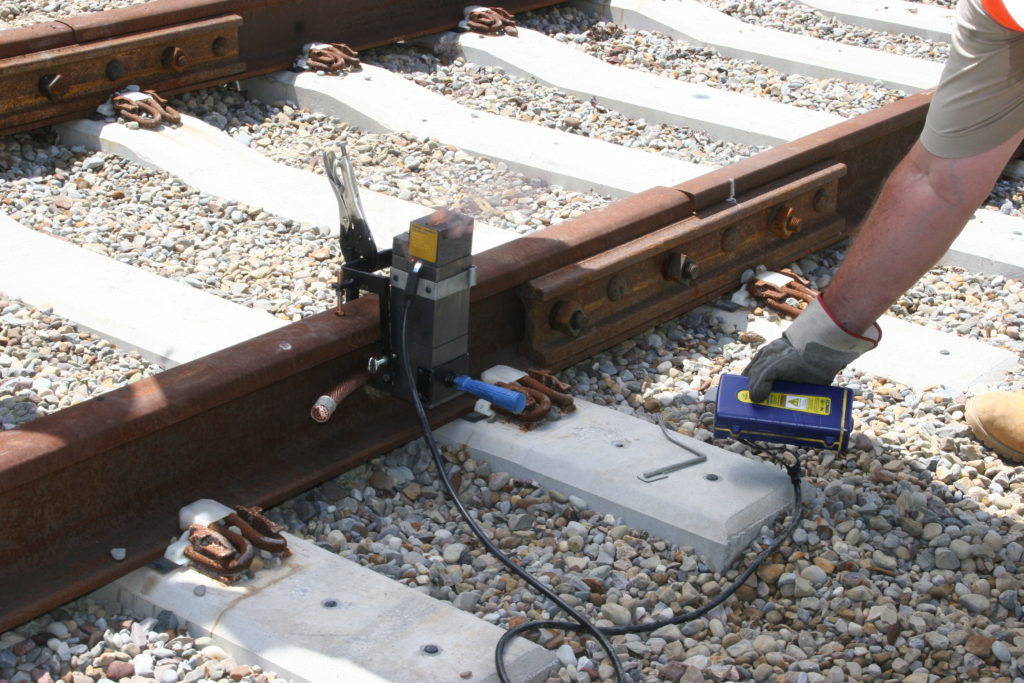 nVent ERICO is dedicated to continuous product improvement, and recently introduced nVent Cadweld Plus for Rail with enhanced features that make the system safer and easier to use. These features include;
an integrated welding material package (Cadweld Plus Cup) consisting of a steel cup containing our patented Cadweld welding material alloys and an ignition source. This newly shaped welding material package is designed for use in all standard Cadweld molds, including Cadweld Multi. Cadweld plus cups are color coded to simplify setup and use and allow for visual verification to reduce misapplication.
Electronic Control Unit – Once placed in the Cadweld mold, the welding material is electronically ignited using a simple battery-powered control unit with a six-foot lead. The new electronic ignition switch allows users to initiate the exothermic reaction at a distance of 6ft or 15ft.
nVent ERICO Cadweld Plus for Rail satisfies the compliance and regulatory requirements of American Railway Engineering and Maintenance-of-Way Association (AREMA) and Institute of Electrical and Electronics Engineers (IEEE).
As the track construction and maintenance season commences in regions throughout the world, contact nVent ERICO to learn more about how we make exothermic welded connections on track simple with Cadweld Plus for Rail.