The new Intelliclamp 3D Multifunctional Connector is mounted on the inside of two units.
This aligns both the units themselves and the two components in X-, Y- and Z-axis in relation to each other. In other words: the connector provides the perfect alignment and creates a great looking set, coming together as one.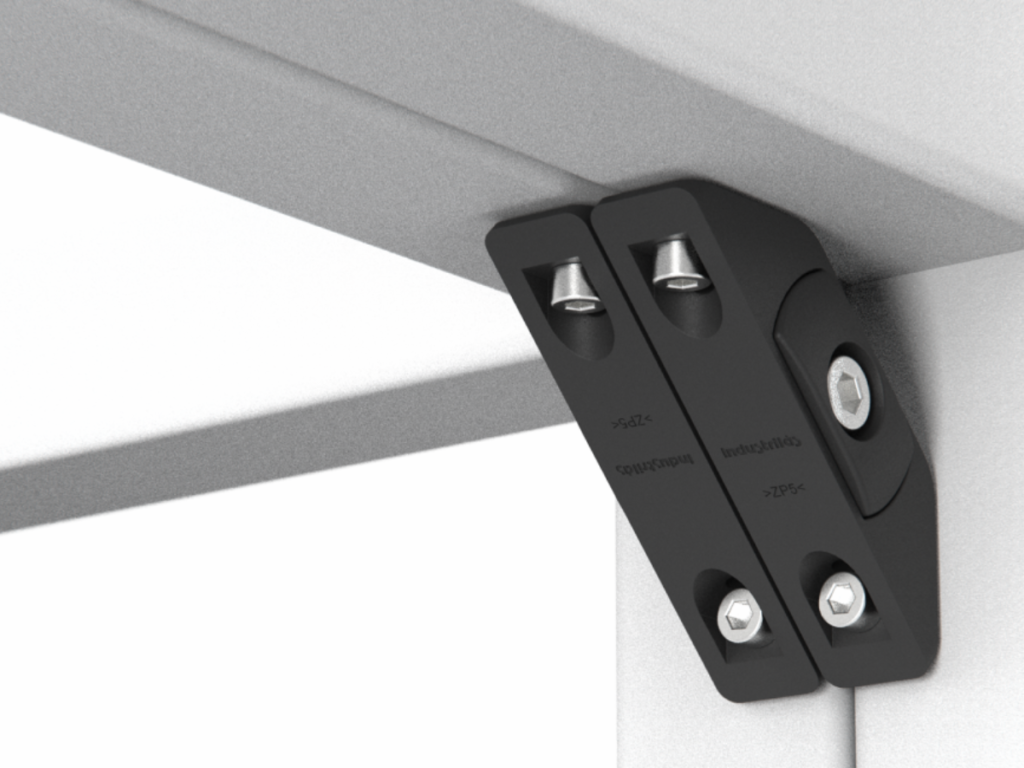 This small, yet important product is a great choice and solution for HVAC units, but equally suitable for all kinds of cabinets. Check out the newest member of the Industrilas Intelliclamp™ family below – enjoy and keep clamping!
Product Basics
Are you up for a new episode of Product Basics with Olov Nylander? This time, he invites you to join the Industrilas Klima-flex™ Latch Hinge family. Learn how they can save you costs for sheet metal, their tactile feedback, sealing level and much more below!
The Move
The first move to the new facility in Nässjö, Sweden, was made just before Easter. During the year, we are gradually moving parts of our production from our current facility into a brand-new one, which means that we are doubling our production area. This enables us to manufacture products in larger volumes and thus, cater to your needs as customer's' even better. We are excited about part two of the move!
This article was originally published by Industrilas.