New Operating Contracts for Melbourne's Train and Tram Networks
The Andrews Labor Government is putting passengers first with new contracts to operate Melbourne's trains and trams that will mandate higher performance targets and enforce tougher penalties if these targets are not met.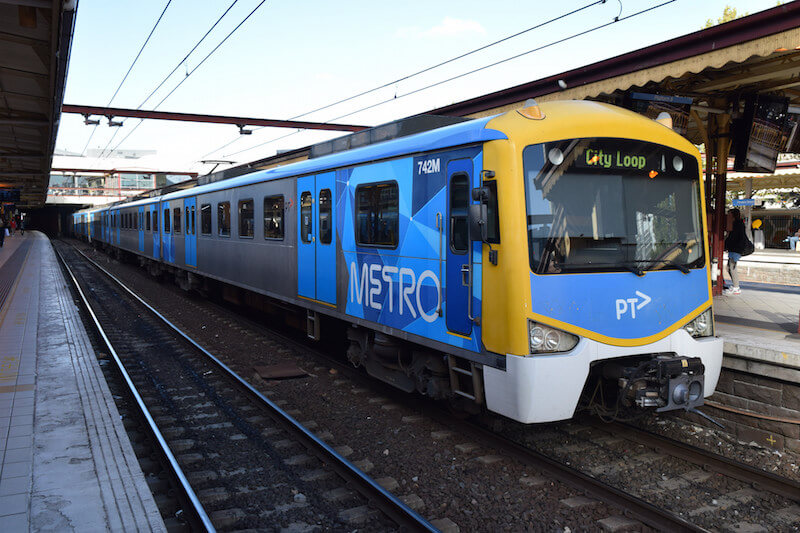 New Train and Tram Contracts
Minister for Public Transport Jacinta Allan today announced Metro Trains Melbourne (MTM) and Keolis Downer (KDR) will operate Melbourne's train and tram networks for the next seven years.
The new train and tram contracts also deliver 700 new jobs including 375 apprenticeships and include a minimum 85% local content.
Higher Performance Targets
Passengers have said they want to see improved performance and these new contracts will crackdown on operational practices such as city-loop and station skipping, short running of trams, graffiti, poor communication and information and dirty trains and trams.
A massive 37% increase in maintenance and renewal investment will improve network infrastructure to reduce the number of faults on the system including signalling failures, overhead wires and points failures which lead to train delays and cancellations.
Tougher Penalties
For the first time, MTM will face a $10 million penalty if they do not achieve new higher maintenance standards in the first two and half years of the contracts.
The new contract will also ensure that MTM will be penalised up to $700,000 to compensate passengers if a network failure results in more than 50% of services cancelled or delayed by 30 minutes or more within a two hour period.
Better Services and Real-Time Information
Passengers will no longer have to deal with overbearing and in your face advertising at stations and on trams and trains.
Passengers will benefit from more timely and accurate information through face-to-face, onboard and digital channels with station staff provided with up-to-date information and the tools needed to give passengers the information they need.
The Labor Government is investing more than $20 billion in our public transport network to ensure passengers who use trains and trams get to their destinations.
The new franchise term commences on 30 November 2017.
Minister for Public Transport, Jacinta Allan, commented:
"Passengers have said that they want cleaner trains and stations, more reliable services, more timely and accurate information, less graffiti and scratching and that's what these contracts will do."

"We've listened to passengers, staff and unions so that these new contracts hold MTM and KDR to account in delivering increased maintenance, better services and real time information."

"We're fixing services now as well as making the biggest investment in public transport infrastructure in Victoria's history by building the Metro Tunnel, removing 50 dangerous and congested level crossings and upgrading high capacity signalling."
Original article © Victoria State Government.
FOR ALL THE LATEST INFORMATION, NEWS, IMAGES, VIDEOS AND ARTICLES ON ALL ASPECTS OF ROLLING STOCK, PLEASE CLICK HERE.