TSL-ESCHA: New Modern Design of the PK Push Button Series for Double-Sided Glass Installation
The PK push button series has been in reliable and proven use in buses and trains for decades. Now the glass mounting variant (construction type 7 and construction type 8) has a modern and optimized design for installation in the glass cutout. The new spacer ring is now restrained and therefore adapts perfectly to the door design. The plastic housing, which meets the increased fire protection requirements, is uniformly black. This increases the contrast of the push button to the mounting surface. The door opening push button is thus much better accentuated and stands more in the foreground. Indoor and outdoor push buttons now have a consistent design. The mounting ring can be selected from the usual wide range of color variants.
The special feature: thanks to the mable cable cover, the new spacer ring can be easily adapted to different door profiles and thus compensate for tolerances and gaps. The cable covers are available for five different angles (0°, 6°, 10°, 15°, 25°) for adaptation to the respective door profiles. The previous colored housing for the double-sided PK push buttons is now only available for replacement needs.
The new spacer ring for the PK is compatible with the one for the PK52 push button series. The PKM indicator light and the PKW buzzer have a similar construction to the PK push button series and can also be used for single and double-sided installation in glass doors with the new spacer ring.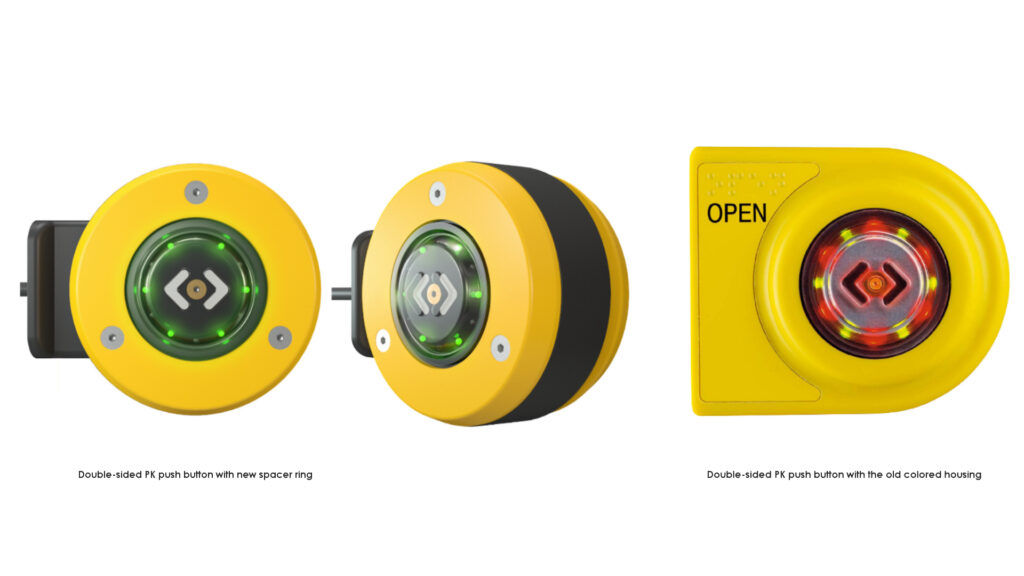 This article was originally published by TSL-ESCHA.