As part of an initiative to help tackle period poverty, Network Rail has begun offering free sanitary products at Leeds station.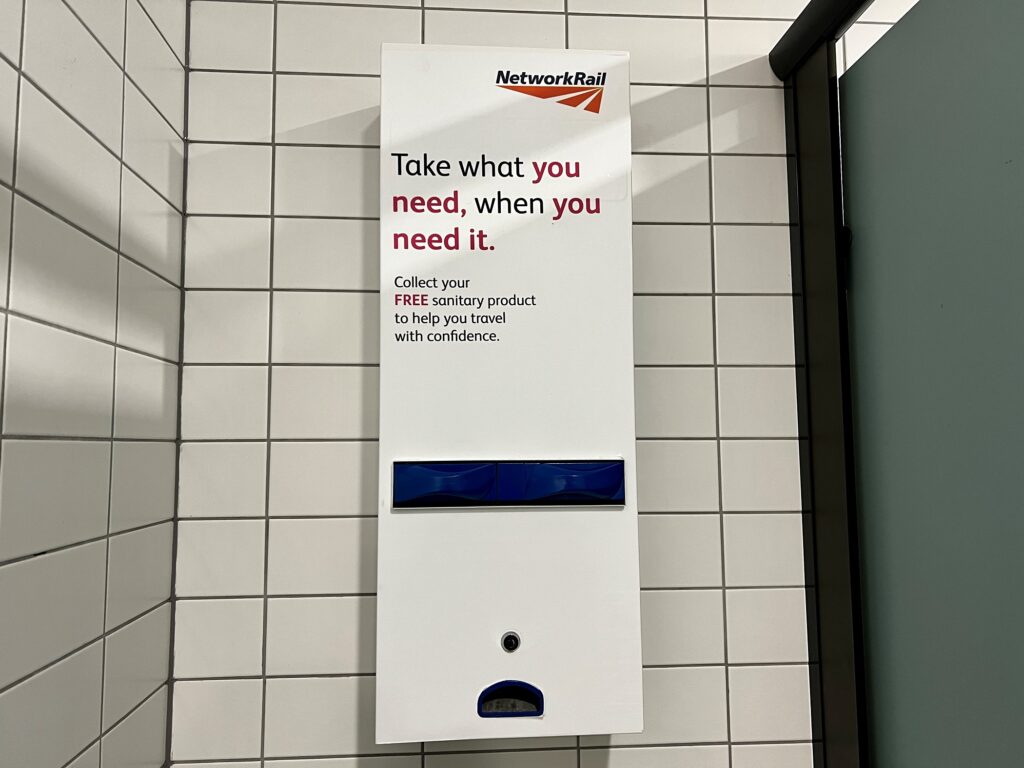 The initiative was launched in response to a survey that found that 10% of girls have been unable to afford sanitary products.
Sanitary pads and tampons will now be available, free of charge, from vending machines in all of the station's female and accessible toilets. Network Rail hopes that free access to these products will help passengers travel with dignity and confidence.
In another initiative to support accessible rail travel, the station also opened its Changing Places facility, a toilet for people with profound and multiple disabilities, earlier this year.
Maxine Joicey, Station Customer Experience Manager for Network Rail's North and East Route, said:
"This new initiative, combined with other recent accessibility improvements at the station, is a huge move in the right direction.
"We want everyone to feel welcome at Leeds station. That's why we're providing free access to period products which we hope will allow our passengers – or anyone else in need – to travel by train or explore the city of Leeds with confidence."