Netskrt Launches First-of-its-Kind Edgecasting Solution with LNER, Eliminating Bandwidth Bottlenecks
Today, free Wi-Fi networks are available almost everywhere, but as soon as people connect their devices and start streaming content, the network often can't keep up, even with just a few dozen devices connected. Surprisingly, there are many places in the network where connectivity is poor and the internet doesn't work the way it is expected to. This can cause a lot of frustration for consumers, especially as the world continues to experience a digital transformation and the internet becomes an even more vital element of communication and entertainment.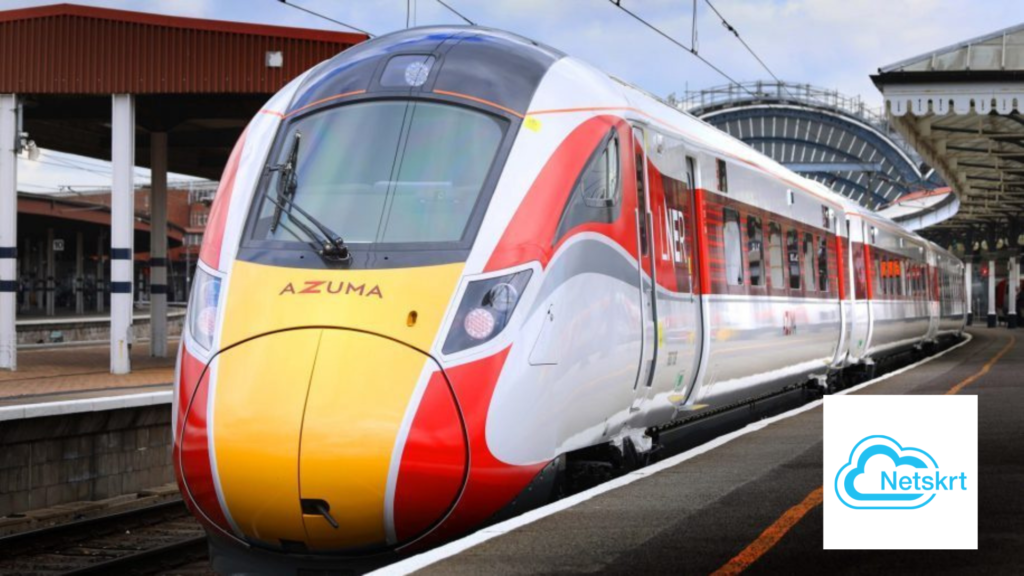 Rail passengers are one particular group that struggles with internet connectivity and are often out of luck when it comes to a stable internet connection and streaming video content on their personal devices. While travellers may only spend a limited amount of time on a train, having access to the internet can make an entire trip much more enjoyable and productive, reducing perceived passenger journey time. 69% of travellers say that good-quality Wi-Fi is an important consideration for them when choosing their mode of travel, rising to 75% and 79% of solo and business travellers, respectively. When faced with unstable Wi-Fi, 76% opt to use their own 4G or personal hotspot, while almost a third stop using their device altogether.
Netskrt saw this challenge as an opportunity to innovate and shine a light on internet dark spots. On a moving train, there is typically a limited cellular connection to the train itself, which connects to the onboard Wi-Fi. If there are several hundred passengers all trying to connect and access the internet, there is simply not enough capacity in the cellular pipe to the train to service the group. By combining cloud-based machine learning with network-aware edge caching, Netskrt's edge Content Delivery Network (eCDN) has the capability to serve rail passengers the same streaming content they receive at home while conserving the precious connectivity provided by cellular networks.
The company recently partnered with London North Eastern Rail (LNER) to deploy the world's first edge casting service on a three-train trial in the UK. Passengers now have the ability to stream thousands of shows from ITV Hub in high-definition – without eating into personal data or the train's Wi-Fi bandwidth. Shows are available to watch as soon as they are published on ITV Hub as Netskrt's solution brings content closer to the end-user.
Netskrt's edgecasting service is available on three electric Azuma trains running between London King's Cross and Edinburgh with the hope that this first-of-its-kind trial lays the foundations for the technology to be adopted across all UK rail operators.
Enabling an uninterrupted streaming media experience to railway passengers everywhere will fuel Netskrt's future growth as the company continues to provide the highest value of eCDN services to its customers and partners in all modes of travel.
For more information about this partnership, please visit: https://advanced-television.com/2022/07/20/lner-trials-itv-hub-edgecasting-on-trains
This article was originally published by Netskrt.