Munich Municipal Utilities Order Six Hybrid Track Vehicles from Robel
New development of electric work vehicles for underground railway operations
Robel Bahnbaumaschinen GmbH (Robel) is going to supply six four-axle work vehicles for maintenance work in tunnels to the Munich municipal utilities company Stadtwerke München GmbH (SWM). The vehicles will be delivered by mid 2024.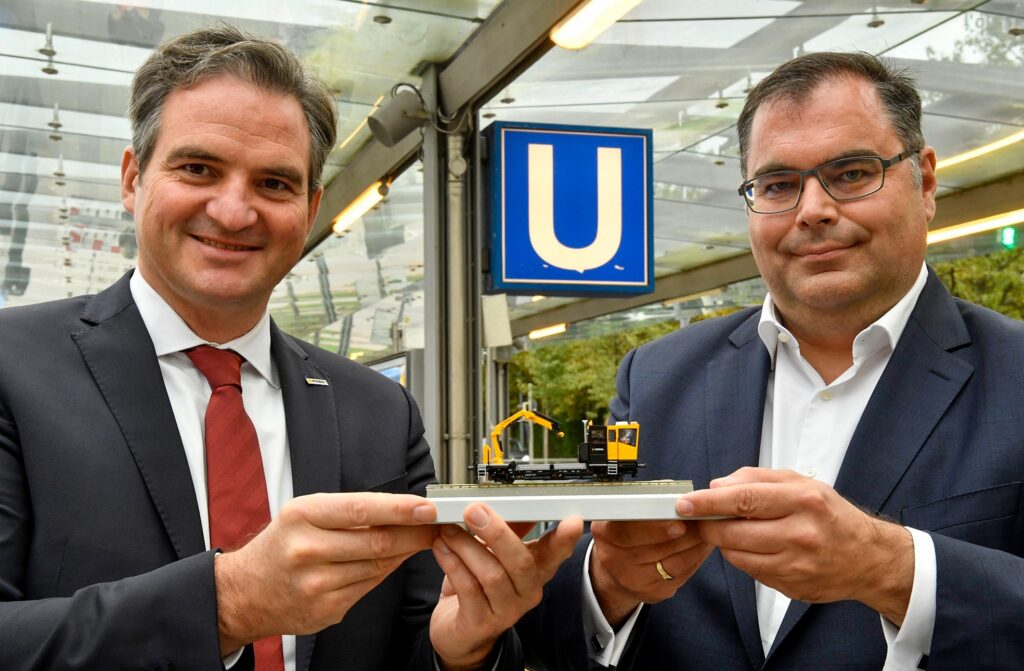 SWM took the decision in favour of a new, low-emission drive solution: transit to the worksite will be emission-free using pantographs and the third rail on the side, a battery will supply the power for working mode and crane operation, and an additional diesel generator will be available for long shifts. This sets the trend for working on the urban infrastructure and is a milestone in technological development for Robel.
With its new set of vehicles, SWM will standardise and upgrade its vehicle fleet to position itself for the rising need for renewal and maintenance of its underground railway lines. Another key incentive for this large order is the planned reduction of airborne and noise emissions resulting in noticeable improvement of the environmental and working conditions in tunnels.