MTR Express to Speed Up Stockholm – Gothenburg Services
The Swedish Transport Agency, Sweden's rail regulator, has given open access operator MTR Express permission to increase the speed of its intercity trains.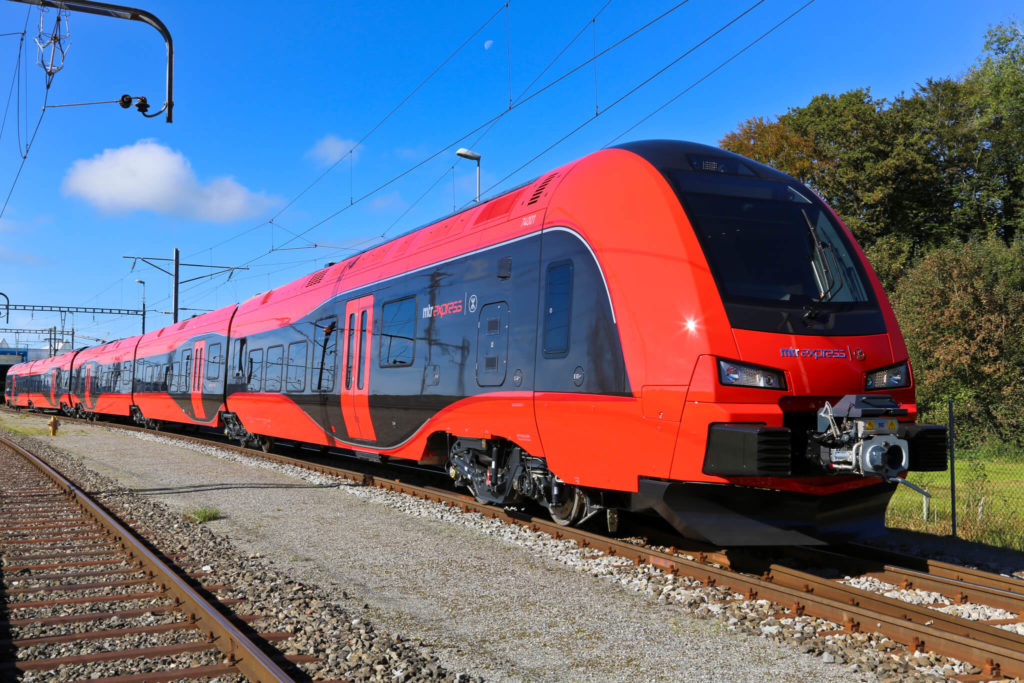 MTR Express is to reduce journey times on its Stockholm – Gothenburg services after its fleet of Stadler Flirt trains received certification to operate up to their maximum speed of 200km/h.
MTR Express Chief Operations Officer, Martin Modéer, said:
"This is a unique project in the European railway industry and something that really lives up to the MTR Express motto of "challenge at every level". Many in the industry thought that this was impossible, but now we have shown that it is possible"
In addition to theoretical calculations and simulations, practical tests were carried out on the tracks in December 2016.
Stockholm – Gothenburg Services
With this project, MTR Express is expected to provide up to 12 minutes shorter travel time on some of its routes between Stockholm and Gothenburg.
MTR Express just submitted an application to the Swedish Transport Administration, so the reduced travel times are expected to take effect in 2018. By the end of 2017, punctuality is also expected to be further boosted.
MTR Express is already statistically by far the most punctual train service between Stockholm and Gothenburg.
Original article © MTR Express.
FOR ALL THE LATEST INFORMATION, NEWS, IMAGES, VIDEOS AND ARTICLES ON ALL ASPECTS OF ROLLING STOCK, PLEASE CLICK HERE.