Dutch Railway Maintenance Company Benefits from Automated Cleaning Solution
Reliable maintenance and repair are of particular importance for the general safety and competitiveness of European railway companies. The main operator of the Dutch NedTrain railway workshops in Haarlem is building a state-of-the-art new maintenance workshop to meet the current requirement for modernity and automation in this area. In addition to the existing workshop, the company is building a maintenance and repair shop on a floor area of 8000 square metres for the central processing of wheelsets and bogies with the highest level of automation.
High Requirements for Future-Proofing
Cleaning of railway components is an important component of modern maintenance work. The German cleaning system manufacturer BvL Oberflächentechnik GmbH from Emsbüren was particularly convincing thanks to its experience, the proven quality and extensive references in the railway sector. During intensive discussions between the customer contacts, the manufacturer and the Dutch sales partner De Ploeg Techniek B.V., the order details for a wheelset cleaning system were clarified and extensive washing trials were carried out. In addition to high cleanliness requirements, almost 100% system availability and the linking of all wash cycles to the operator's data interfaces play an important role. It is also necessary that the wheelsets can be cleaned with and without the gearbox.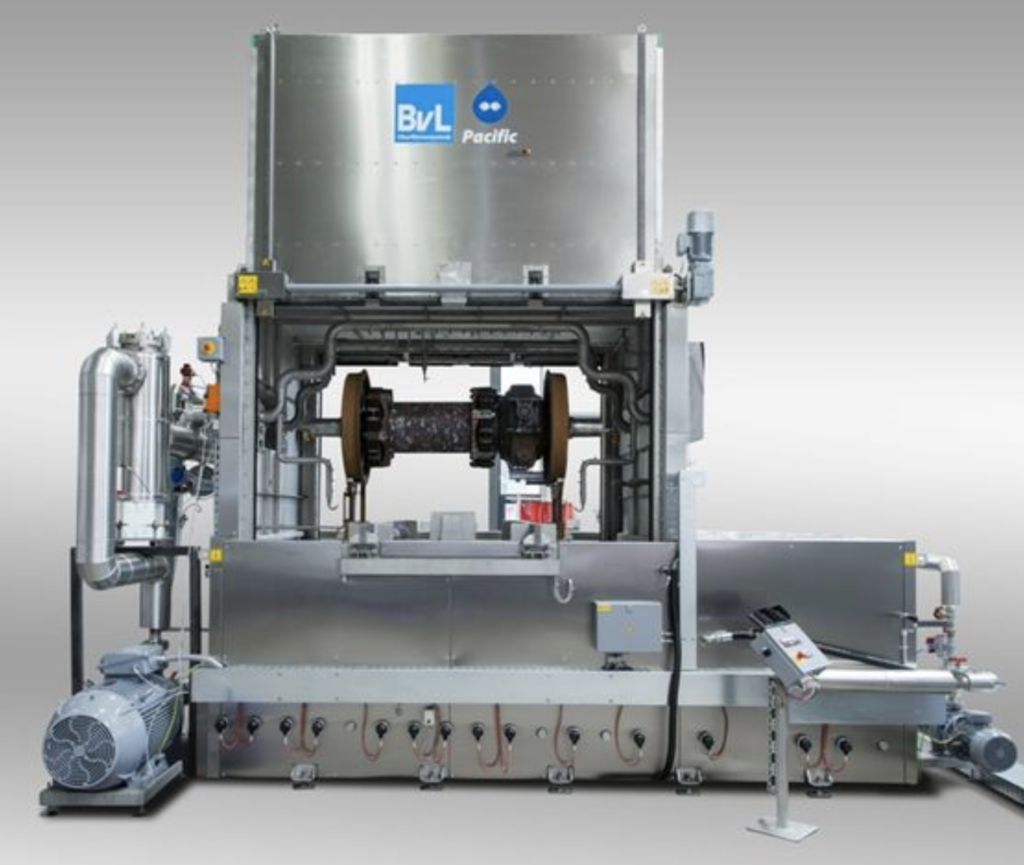 Convincing Cleaning Concept
Considering these aspects, the system designed specifically for this application from the BvL Pacific range (large parts systems) offers crucial options. The pit installation allows it to be directly linked to a local floorloader system. A special nozzle system provides even water application to the components so that reliable cleanliness is ensured even in difficult-to-reach locations of the heavy wheelsets. A camera system on the operating panel allows particularly safe one-sided operation of the continuous cycle system. Flexible cleaning of a variety of different wheelsets and the degree of automation in particular set up the NedTrain maintenance workshop ready for the tasks of the future when it comes to cleaning.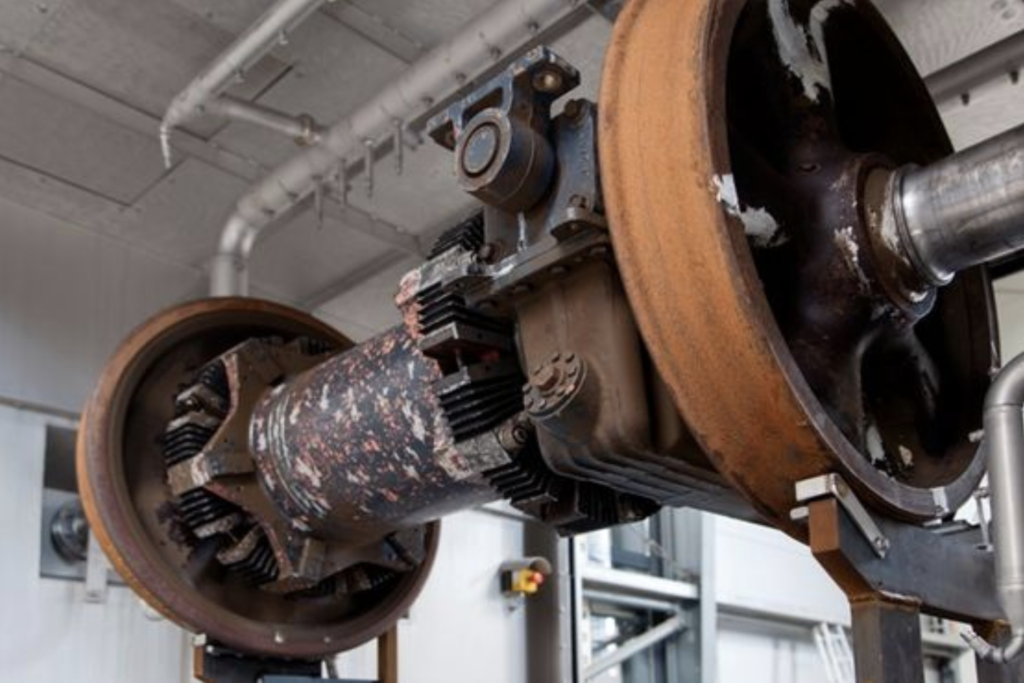 © BvL
Railway Cleaning Solutions Explained Personally
In addition to wheelset cleaning, BvL also offers other processing technologies, e.g. with high pressure for other railway components such as bogies, wheel bearings, motors, etc. More information: www.bvl-group.de