Mexico: Alstom Ships First Metro for Guadalajara Line
Alstom shipped the first Metropolis Metro Train for Guadalajara metro Line 3 from its factory of Santa Perpetua (Barcelona, Spain). This first train will arrive in Mexico by the end of November and will be followed by 17 other trains.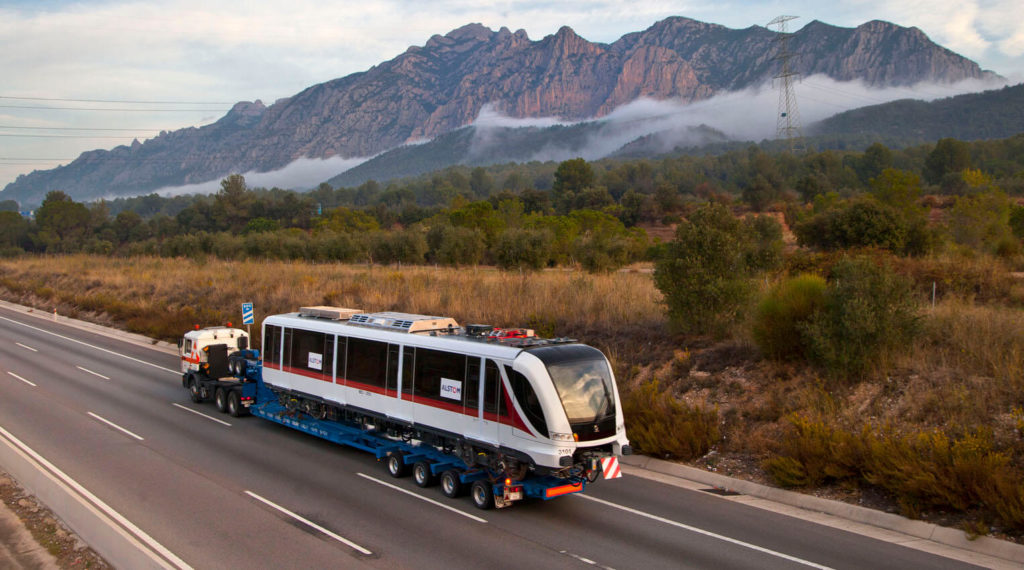 As part of the contract signed in December 2014, Alstom is currently supplying to Secretaria de Comunicaciones y Transportes (SCT) the electro-mechanical systems for Guadalajara metro Line 3, including 18 Metropolis trains.  Line 3 is operated by the Sistema de Tren Electrico Urbano (SITEUR) and is 20.9 km long. The metro will run along Zapopan, Guadalajara and Tlaquepaque (Diagonal Corridor Guadalajara) and will transport around 230,000 passengers daily, in a fast, comfortable and safe way.

Alstom will also supply a state-of-the-art CBTC control system, which offers the highest safety standards for the automatic drive and communication systems.

Made up of three coaches each, these Metropolis metro trains are equipped with air conditioning, video surveillance and passenger information systems. They also offer improved access for disabled people. Metropolis for Guadalajara has reached the highest standards in the environmental field. The energy consumption is reduced thanks to the train's light weight, the optimisation of the traction performance and the energy recovery.

Alstom's Metropolis is a world leading, proven, safe and reliable train that serves many of the great global cities including Singapore, Sao Paulo, Shanghai, Panama and Amsterdam with more than 10 years of operational experience. More than 5000 Metropolis cars have been sold worldwide.

For the original article, please click here.