Melbourne Order Alstom X'Trapolis Trainsets
Public Transport Victoria has placed an order for five additional Alstom X'Trapolis Trainsets, to operate on the city's suburban rail network. The six-car trainsets will improve the network's capacity and reliability. The trainsets are an addition to an order from June 2015 for five trains by Public Transport Victoria. The X'Trapolis trains are the most reliable in Melbourne.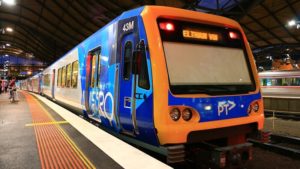 Alstom X'Trapolis Trainsets
The previous order, and new order, will all be produced at Alstom's manufacturing plant in Ballarat, Victoria. The previous order is currently in production at the plant, and will be delivered from September 2016 onwards. A total of 552 rail cars have been produced at the Ballarat plant since 2002.
Mark Coxon, Managing Director of Alstom in Australia and New Zealand, said:
 "We are pleased to be entrusted a new order from PTV which illustrates its trust in Alstom's mobility solutions. This will not only secure the manufacturing pipeline in Victoria well into 2017 but also provide additional transport capacity to the residents of Melbourne's area and allow them to commute on-board reliable, comfortable and environmental-friendly mode of transport."