Istanbul Rail Link Brings Continents Closer
New traction substations provide reliable power supply to the Marmaray cross-city and subsea railway line in Istanbul. While the underground connection has completed its second year in operation, the ambitious project in its entirety is set to be completed in 2018, bringing together Europe and Asia.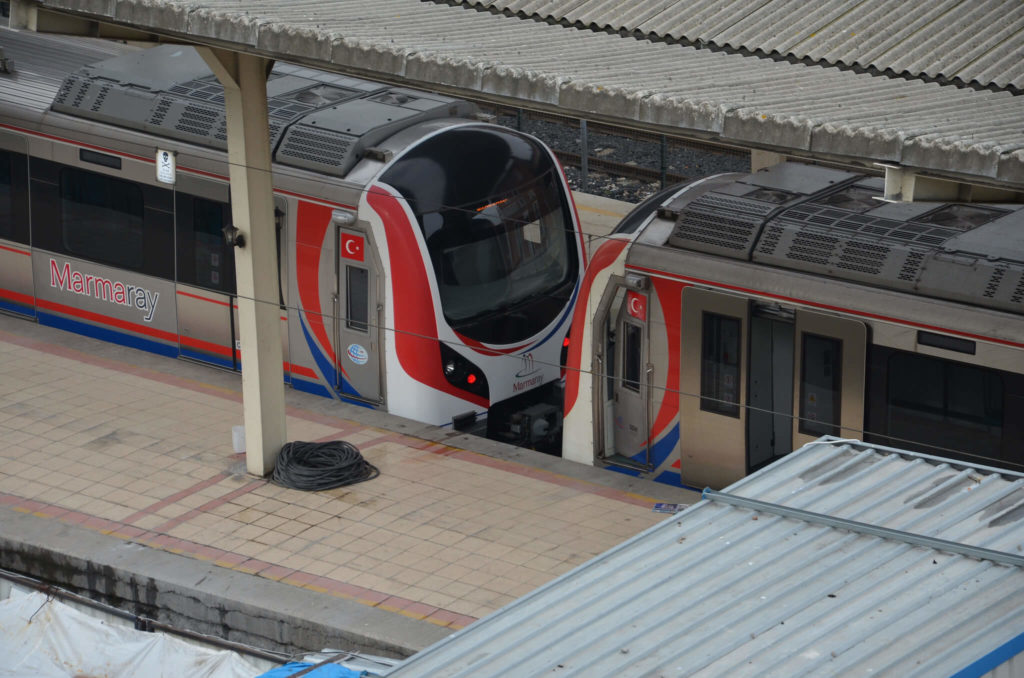 Istanbul sits astride two continents divided by the Bosphorus Strait. The former capital of the Roman, Byzantine, Latin and Ottoman empires has seen its population grow tenfold over the past 50 years, to about 14 million inhabitants today, making it the world's fifth largest metropolis. Its European and Asian areas are linked by just two bridges, that are crossed by some two million people every day, causing severe traffic congestion and massive pollution.
To alleviate these effects and provide a long-term solution to the city's urban transportation problems, the Marmaray railway project was launched around a decade ago. It includes construction of a new rail link underneath the Bosphorus and upgrading of existing lines on both sides of the strait to create a 77-km cross-city commuter corridor from Gebze in the east to Halkalý in the west. A third track is being added to accommodate inter-city and freight services, requiring complete renewal of the overhead electrification and signalling systems. The line will have 40 new and upgraded stations, two control centres, and new stabling yards and maintenance facilities.
The first phase of the project was the rail tunnel under the straight. It is the world's first connecting two continents and was first conceived in the 1860s. Power supply to the tunnel is secured through feeding substations at both ends and an underground section post in the middle. The rest of the line is supplied through four additional substations and four section posts along the route.
As part of a contract awarded by EyM, a fully owned subsidiary of Spanish civil engineering company OHL, ABB is responsible for design, supply, installation and commissioning of the traction substations and sectioning posts. ABB was also entrusted with constructing a temporary traction substation at Yenikapý. This fast-track installation was completed on time.
The project will not only provide an alternative for railway freight transportation between Asian and European markets, but is also expected to ease Istanbul's traffic burden with a maximum capacity of 1.5 million passengers per day when it reaches its planned completion. This will further strengthen existing links between the two continents, making a century old dream come true.
Please see ABB for further information.