Passengers travelling to and from Bristol Temple Meads will soon experience brand-new track and improved journeys.
Rail Minister Chris Heaton-Harris will visit Bristol today to get an understanding of Network Rail's progress on the Bristol East Junction upgrade, which the Department for Transport is funding with 132 million GBP.
The project removes a bottleneck into the busy station and involves the installation of a new track layout to its north that will allow more trains to enter and exit the station, increasing capacity and reducing congestion.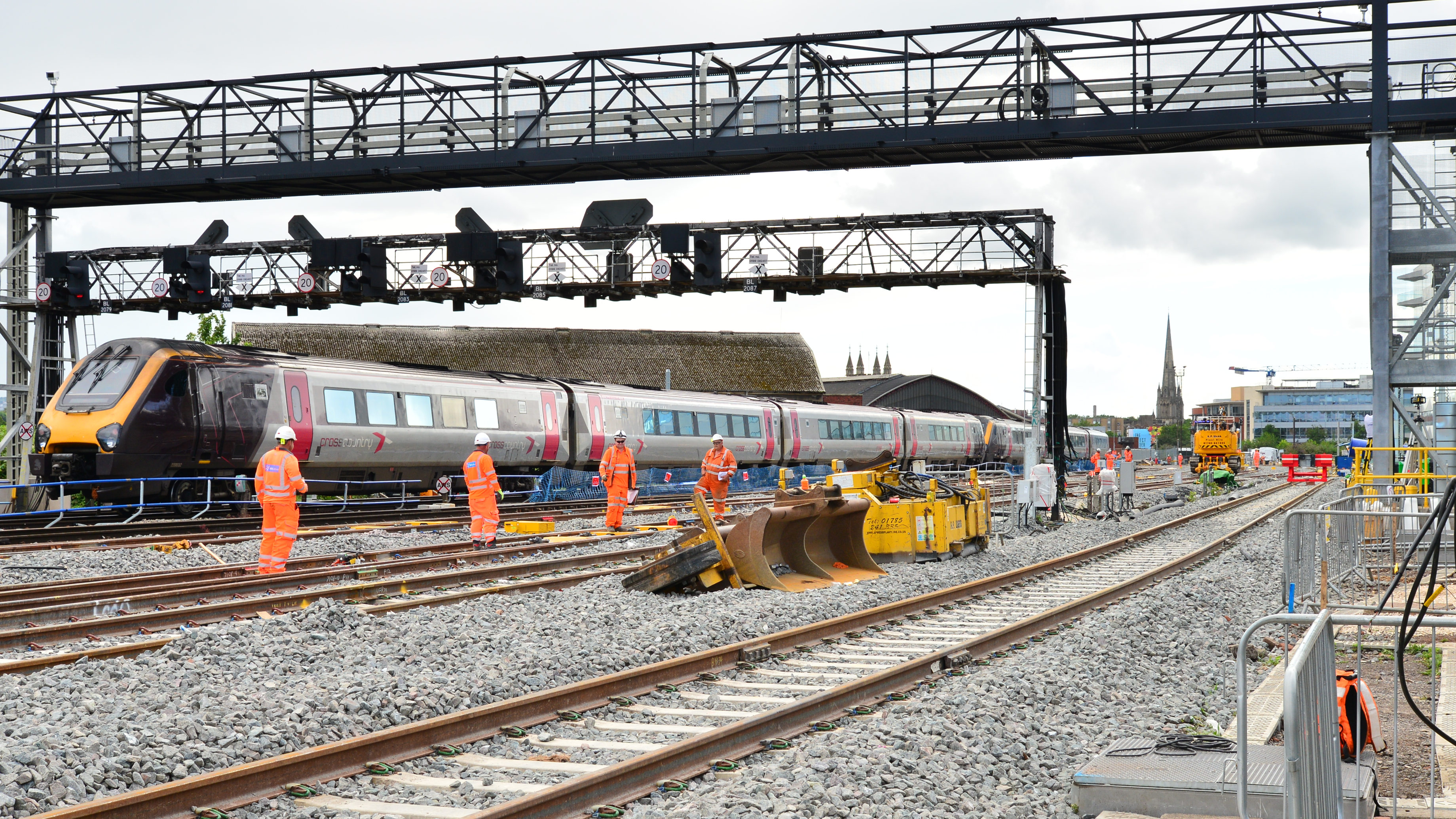 The total runtime of the project is eight weeks. It launched on 10 July as is set to be completed on 3 September. As well as replacing the track, which was laid in the 1960s, engineers are also installing modern signalling equipment.
The engineers working on the project have replaced more than 2.1km of track and laid in the region of 7,000 tonnes of ballast today. Furthermore, they have completed more than 400 welds and realigned 200m of copers to suit the new track alignment design on platforms 1, 3 and 5.
On the weekend of 7–8 August, engineers worked on removing the old signalling gantry and uploading the data on to the new signalling gantry that was installed last Christmas.
Work will now focus on the London side of the junction. Engineers will repeat the process of digging out and replacing the old track and ballast, with a focus on the railway lines towards Bath Spa and London Paddington.
The upgrade work will further see an extra line being introduced. Its purpose is to support new suburban services in the future as part of the West of England Combined Authority's MetroWest project.
"I'd like to thank for all passengers for their continued patience as we do this huge piece of work in Bristol.
"This is a highly complex piece of engineering and once finished, will bring huge benefits in the future such as more trains, more seats and more reliable journeys. The improvements at Bristol Temple Meads will also help transform the station and improve journeys."
The Bristol East Junction upgrades are part of the wider Bristol Rail Regeneration scheme, which will continue for the next three years and include improvements to Bristol Temple Meads station itself.