Awarded for Outstanding Innovation: LiveEO Wins Deutsche Bahn's Supplier Innovation Award 2021
Among 80 applicants, LiveEO has been chosen by the jury to receive the prestigious Supplier Innovation Award 2021, issued by Europe's largest railway operator Deutsche Bahn. For the third year, Deutsche Bahn has awarded companies that show innovative strength and enable them to offer their customers products and services that are more attractive and competitive.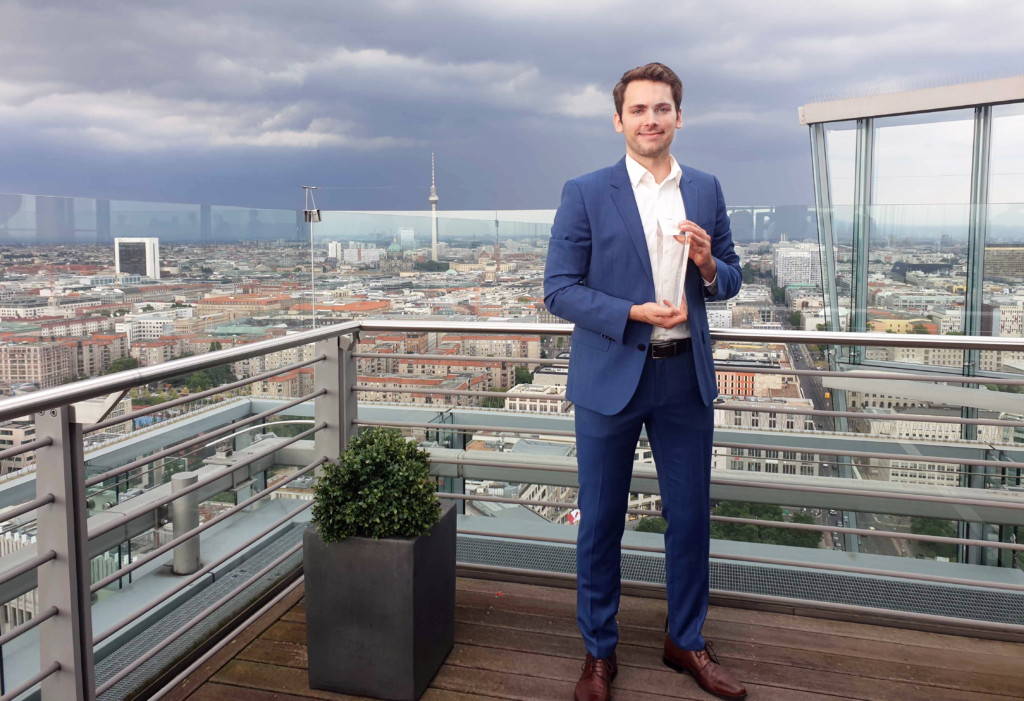 The internal jury, supported by the Fraunhofer Institute for Systems and Innovation Research (ISI) saw a fit in LiveEO's contribution as a supplier. Thanks to its satellite-based vegetation management solution, Deutsche Bahn is able to maintain its network more efficiently and consequently with fewer service interruptions.
Deutsche Bahn is one of LiveEO's oldest clients and has monitored their 33,000 km/20,500 mi of railway network for risks posed by vegetation since 2018. The size and scope of this early client pushed LiveEO to develop their solution to work at scale with high precision. Building a highly scalable solution from the beginning has been essential in establishing the market leadership position LiveEO holds today in satellite-based infrastructure monitoring.