KONČAR Group Brings Low-Floor Electric Tram to InnoTrans before Final Delivery to Latvia
KONČAR Group brings the latest high-tech rail solutions to InnoTrans, including the flagship TMK 2300 LT low-floor tram, which will be delivered to a customer in Latvia after fair exhibition.  InnoTrans is the leading international trade fair for transport technology and the premier destination for rail vehicle manufacturers and the railway infrastructure sector, featuring about 2,830 exhibitors from 60 countries across the 200,000 m2 display area. This year, more than 145,000 visitors are expected to attend and as many as 250 world launches will take place at the fair. As the largest Croatian exporter and the regional leader in power engineering and rail solutions, KONČAR has been representing Croatia at InnoTrans since 2004, promoting domestic industry and driving national competitiveness.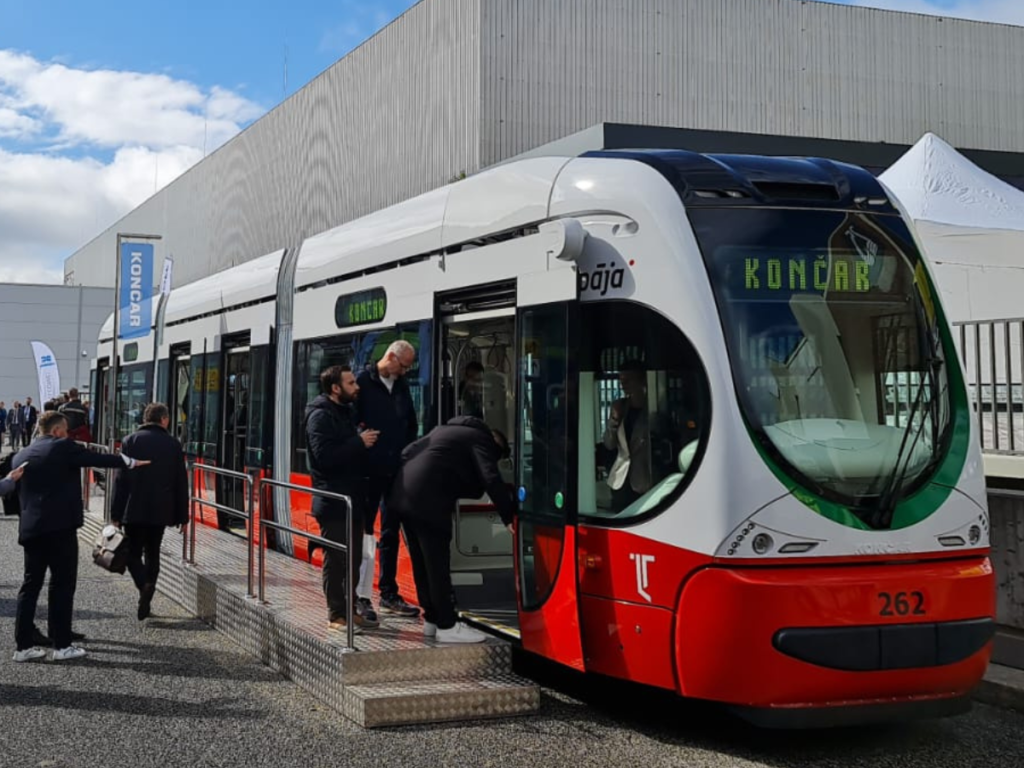 From 20 to 23 September KONČAR is again participating in the leading international trade fair for transport technology in Berlin. This year KONČAR is rolling out another achievement in the successful series of new solutions. In 2008 KONČAR introduced the TMK 2200 low-floor tram manufactured for the City of Zagreb, followed by the EMV 6 112 low-floor tram in 2010 and the DMV 7 023 diesel-electric train in 2016. KONČAR is revealing another flagship project this year at the outdoor and track display area – the TMK 2300 LT low-floor tram created and manufactured with proprietary R&D, knowledge, tools and tech solutions, for the needs of Liepājas Tramvajs in Latvia. This is the thirteenth vehicle in the series of 14 low-floor trams that KONČAR will deliver within the agreement with the City of Liepāja. Twelve trams have already been delivered, with two remaining vehicles slated for delivery this year. Latvia has secured as much as 80% of the financing from the EU Comprehensive Reconstruction of Tram Route and Adjacent Territory programme and the partnership confirms the relevance and the reliability of KONČAR's rail solutions.
"To be a part of the world's leading international trade fair for transport technology is a further validation of our efforts to create high-tech globally recognized products and in doing so, strengthen Croatian industry, particularly in the field of high technology. We are proud that we can present our low-floor electric tram, developed and manufactured for a valuable European customer, in this marketplace of opportunities. Our long-term superb and successful cooperation with the City of Zagreb public transit operator has already confirmed that we have the vision, the expertise and the tools necessary to lead green and sustainable mobility initiatives. We are excited about further developments in the electrification of public transport and new opportunities on the European market. We are confident that these opportunities, together with our qualities, will be recognized by potential new customers and partners at InnoTrans."
The 2022 InnoTrans will introduce products and services to the global audience across five trade fair segments: Railway Technology, Railway Infrastructure, Public Transport, Interiors and Tunnel Construction. The trade fair is the premier destination for the mobility industry, where emerging trends and groundbreaking technologies are presented. Over 145,000 visitors from all over the world know that it is also a great opportunity for promotion, networking and enhancing customer relations.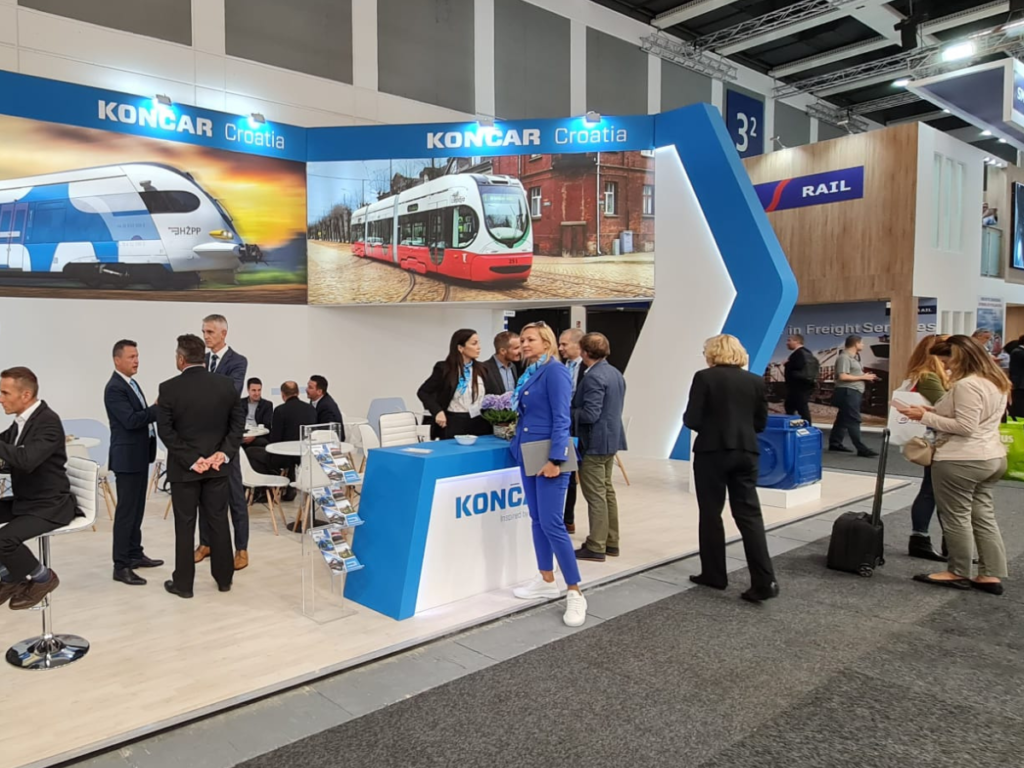 © KONČAR Group
This year, KONČAR Group delegation, which exhibits at two display areas, includes KONČAR – Electric Vehicles, KONČAR – Electronics and Informatics, KONČAR – Electrical Engineering Institute, KONČAR – Engineering and KONČAR – Generators and Motors. In addition to the new tram, which is exhibited at the 21 meter-long outdoor and track display area, KONČAR can also be found at the 87 m2 stand where it is showcasing a 1250 kg low-floor train motor with rated power 525 kW and voltage 1000 V. At the stand KONČAR's experts are available to offer a variety of information on the product portfolio, including trams, trains, rail infrastructure and other rail solutions.
This article was originally published by KONČAR Group.