Keolis Preferred Bidder for Rhine Ruhr Commuter Rail
VRR and NWL have named Keolis as preferred bidder to operate the Rhine Ruhr Commuter Rail services in the metropolitan region. As the Rhine Ruhr transport authority, VRR and NWL are responsible for the transit of 11 million inhabitants, making it the largest such transport authority in Germany. Keolis reputation as a mass transit expert is solidified with this contract.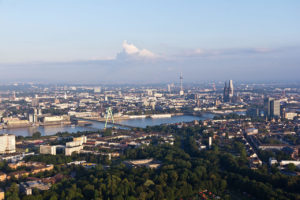 The contract will be formally awarded following a ten day standstill period. Following confirmation of the contract award, Keolis will take over operation of commuter rail services from DB Regio in December 2019. Keolis is preferred bidder for the Lot A contract, which will last for 12 years, and encompasses services totalling 4.8 million train kilometres a year. The contract relates to services to cities around Dortmund.
Keolis will focus on the delivery of its mass transit expertise to the region, providing high levels of service and working on improving passenger satisfaction. Areas under review to improve include timetables, which will be revised to provide services at 15 or 30 minute intervals, and the provision of more frequent services during peak times.
The award of this contract comes after two notable successes by Keolis Deutschland in 2015 – these are the contract to operate the Teutoburger Wald train Network, commencing in December 2017, and the renewal of the Hellweg Netz rail contract. Both of these contracts relate to the North Rhine-Westphalia region.
Brenard Tabary, CEO International Keolis, said:
"We are honoured VRR chose us to operate this commuter service. Rhine Ruhr area includes cities that are very dense and we will draw from our expertise operating mass transit services around the world to improve the service and contribute to making the area more liveable for citizens."
The Keolis Group is an international frontrunner in public transport operations. With a presence in 16 countries, Keolis operates urban, suburban, and regional networks for 300 local authorities, transporting three billion passengers every year.