Kenya Railways Receives First Batch of SGR Locomotives
Kenya's successful implementation of the Standard Gauge Railway (SGR) project attained another milestone with the receiving of 6 locomotives. They arrived in the country on board MV Kota Bistari from China.
The 6 SGR locomotives which comprised of 4 freight locomotives and 2 shunting locomotives are part of an entire fleet of 56 locomotives, 5 passenger coaches and 1,620 wagons that will be deployed on the Standard Gauge Railway line when operations commence.  Of the 56 locomotives, 43 will be used for movement of freight, 5 will be for passengers and 8 will be used for shunting operations.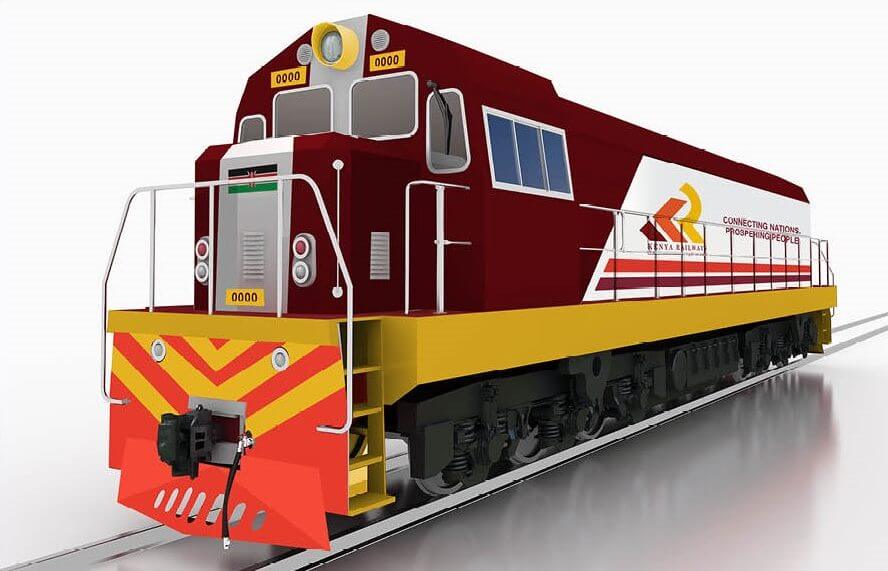 SGR Locomotives
The shunting locomotives have a design speed of 100 kmh and will be used for assembling, disassembling and moving rolling stock around the yard. The freight trains on the other hand have a design speed of 100 kmh but will travel at a recommended operation speed of 80 kmh taking slightly over 6 hours between Mombasa and Nairobi while pulling a trailing load of 108 containers. Owing to the design of the freight wagons which allows for double stacking of containers, the freight trains will play a vital role in decongesting the Port of Mombasa.
Transport Cabinet Secretary Mr. James Macharia said:
"It is a historic moment for our nation. Construction of the Standard Gauge Railway project is nearing completion. Today we are here to receive the first batch of 6 locomotives that will be used for operations on the line. It is important to note that, construction of a railway line is not an end in itself. The railway has to be operated to achieve its objective which is to enhance mobility of the masses and freight."
Please click here for the original article.