Catching Failures Before They Occur: Is Predictive Maintenance Closer Than We Think?
Predictive maintenance is a big part of the digital transformation of the rail industry writes Steve Fairbanks, Senior Director New Business Development and Government Solutions, Astronics Test Systems.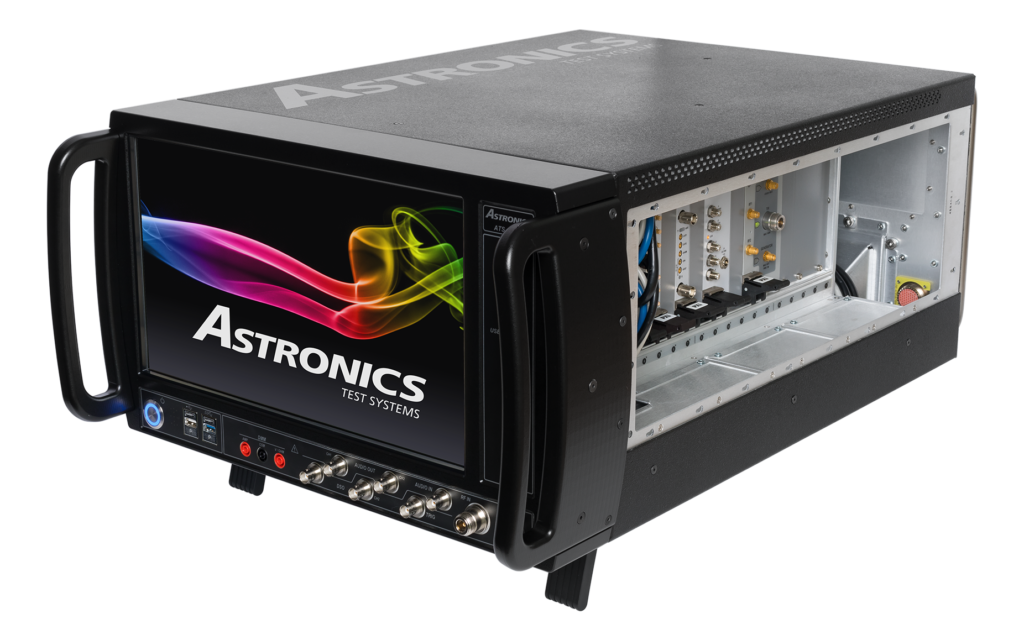 Working closely with many of the world's largest rail car builders, transit authorities and OEMs means Astronics Test Systems has had a front-row seat to the evolution of the passenger rail sector.
It's been amazing watching new technologies advance the rail offering, with solutions supporting everything from sustainability to passenger experience.
Digitalisation is now rife throughout the rail industry, including our specialist area of test, repair and support. This is becoming more and more software-intensive, as onboard systems as well as trackside and wayside equipment continue to become 'smarter'. And we're seeing everything switch over to Ethernet-based networking, which gives subsystems the ability to report back to a central database.
Data Is King
By 'instrumenting up' a train, which involves fitting a wide variety of sensors to these advanced electronics, operators have the ability to gather more information than ever before, but in our experience, few know how to make the most of the data they can produce.
The data's there for the taking, it's just a matter of extracting and making sense of it. Once you can, you're rewarded with a rich source of information on the health of your equipment, which can be used to develop a much more comprehensive, and pre-emptive, maintenance schedule.
Translating Data into Actionable Insights
This is where Astronics can help. Not only do we provide consolidated testing solutions to our customers, but also consolidated data gathering and management tools across all electronic, mechanic and pneumatic components.
We're unique in that we touch every on-train component before it's certified and rolled out and then we touch every component that comes back. This means we're able to capture all data from both healthy and faulty units, enabling us to understand time to failure, class of failure and provide this information in a clear and concise way to customers all the way down from the bits and bytes up to aggregated statistical delivery.
How Can Your Operation Implement Condition Monitoring and Predictive Maintenance?
Right now, we're seeing the majority of transit authorities being reactive to issues as they occur; when something fails, they put it in for scheduled maintenance. But now they have the ability to gather data that will enable them to know in advance when a component will reach the end of its expected life, or predict when a relay signalling system will fail, for example.
This predictive maintenance offers many benefits. First and foremost, it means much more cost effective, focused repairs can be undertaken instead of the massive scheduled services we see today.
Availability of railcars isn't impacted as badly as you're taking something out of service before a problem occurs, and other key benefits include a reduction in labour time and costs, service downtime and system competence.
In addition, high performance monitoring systems gather data in real-time, which means users can notice shifts and changes over time, enabling engineers to isolate and repair issues quickly, before they turn into something much bigger and problematic.
For example, transit authorities can have hundreds of relay signalling system switch rooms, and if a relay dies then that section of track is down for a while until they figure out what happened and fix it. By constantly monitoring these components, this kind of downtime would be avoided, as an engineer would instead be informed of a faulty switch prior to failure, and resolve the problem before it occurred.
Come See Us at APTA
From a service and maintenance perspective, Astronics believes predictive maintenance is a big part of the digital transformation of the rail industry and we plan to continue being ahead of the curve when it comes to offering our customers the most advanced and comprehensive solutions.
We'll be exhibiting at APTA this month and would be happy to discuss all our solutions with you, including predictive maintenance. You'll find us at booth #1931.