intreXis Unveil Chargers with USB Connection for Railway Applications
The intreXis USB Charger is the perfect solution to charge Tablet Computers and Mobile Phones in Railway Applications. The charger identifies the connected device and automatically selects the optimal charging current.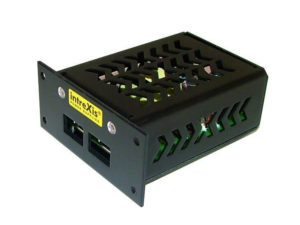 Product Overview:
Input voltage range: 85 – 264 VAC.
Input voltage range: 14.4 – 154 VDC will be available soon.
Two outputs 5 V / 2.1 A allow to charge two devices simultaneously.
Auto-detection of charging devices. The benefit is that you can charge devices by Samsung, Apple, etc. at full-current achieving fast charge, using the same charger.
Short-circuit with auto-retry protects USB cables from over-heating.
Wide temperature range: class TX = -40 °C – +85 °C.
Full power over the entire temperature range (no derating).
intreXis AG is one of the world's leading providers for Power Supplies used in high-capacity applications worldwide.
Order a device for testing here!