Do you have process-relevant control and regulation systems?
With its four main functions, the DC Power Manager from intreXis offers fail-safe operation and more…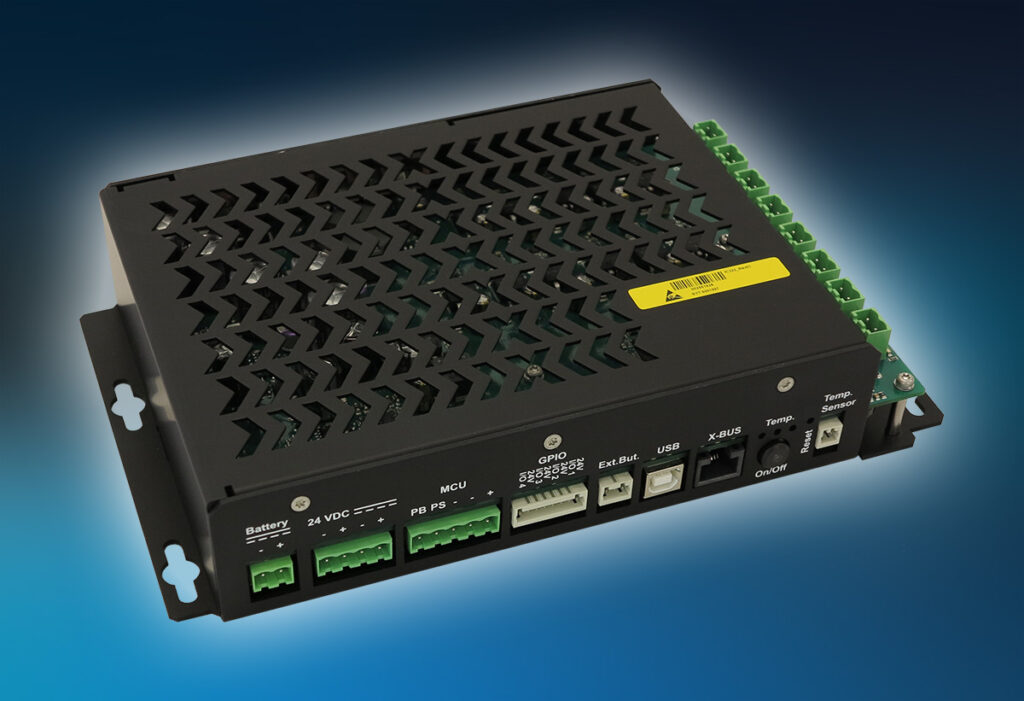 Uninterrupted Switchover
Uninterrupted switchover – the needs-based switchover from normal operation with 24 V DC power supply to battery backup operating mode is the core function of the DC Power Manager. It guarantees safe operation and reliably protects against voltage drops, flickers and power failures.
Charging
Charging – the intelligent, temperature-compensated battery charge management ensures optimal, gentle charging of lead-acid batteries, lithium-ion (Li-ion) batteries, or lithium iron phosphate (LiFePO4) batteries. The battery charging management as well as the suitable charging characteristics are selected and fine-tuned according to the battery.
Management of External Devices
Management of external devices – the eight individually configurable outputs supply external devices with 24 V DC. The respective current and voltage measurement is used to monitor and control the connected devices as needed. Operating states displayed in real time enable predictive maintenance of the entire system used.
Communication
Communication – the DC Power Manager is highly available and offers extremely simple system integration thanks to various interfaces such as over-the-air (OTA) firmware updates, Ethernet and USB ports, and freely programmable digital and analogue inputs and outputs.
Do you have individual requirements for uninterruptible power supplies?
We would be happy to develop your customer-specific DC Power Manager. Reference designs and further information can be found here.