Ingeteam to Equip Uzbekistani High-Speed Train
Railway traction systems supplier Ingeteam has contracted with Talgo to supply equipment for four high-speed train tractor units in Uzbekistan. Talgo are a Spanish manufacturer of passenger trains and maintenance systems. The contract relates to the supply of the engineering of an electric system, traction chain equipment, battery chargers, control systems and high voltage switchgear. Ingeteam will also supply the control electronics, which will comply with Uzbekistan's signalling and communications regulations.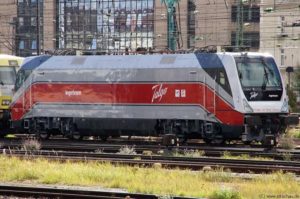 Ingeteam has already established maintenance teams in the country, who will deliver the coverage for these vehicles following completion of the commissioning process. The first tractor unit will be fitted by the beginning of 2017. It will be composed of 11 cars, which will operate at a top speed of 250km/h.
Uzbekistan High-Speed Train
Ingeteam has been involved with the Talgo project since 2011, when it supplied equipment for the Tashkent­–Samarkanda high-speed line. Two of the new tractor units will operate on this line. The other two will operate on the new Tashkent–Bukhara high speed line.