HS2 Ltd has published aerial images of the launch site by the M25 from which the project's first tunnel boring machines (TBMs) will be deployed in early 2021.
The two 2,000t TBMs, which are currently being manufactured in Germany, will bore the 10-mile Chiltern tunnels from the M25 launch site to a location near South Heath in Buckinghamshire.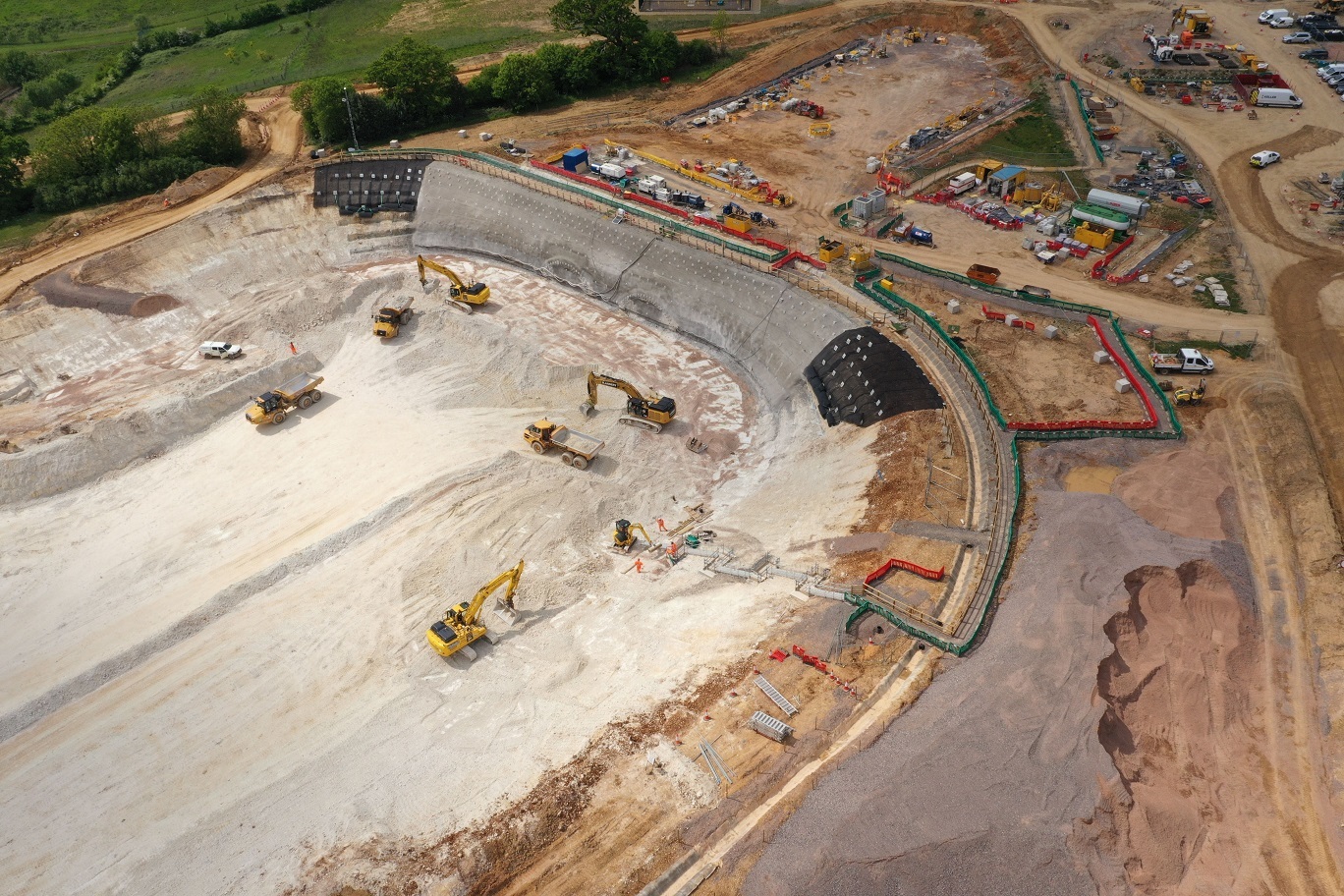 The images depict the excavation of the launch site and the start of the work to build the concrete precast plant, which will make in excess of 118,000 tunnel segments.
The site – South Portal Chalfont Lane – will be the biggest of HS2's construction sites. Teams will build both the tunnels and the adjacent Cone Valley Viaduct from here.
Preparatory work has included the construction of special motorway slip roads connecting the new site and the M25 to prevent the need for works traffic to use local roads. The excavated material will be used for on-site landscaping.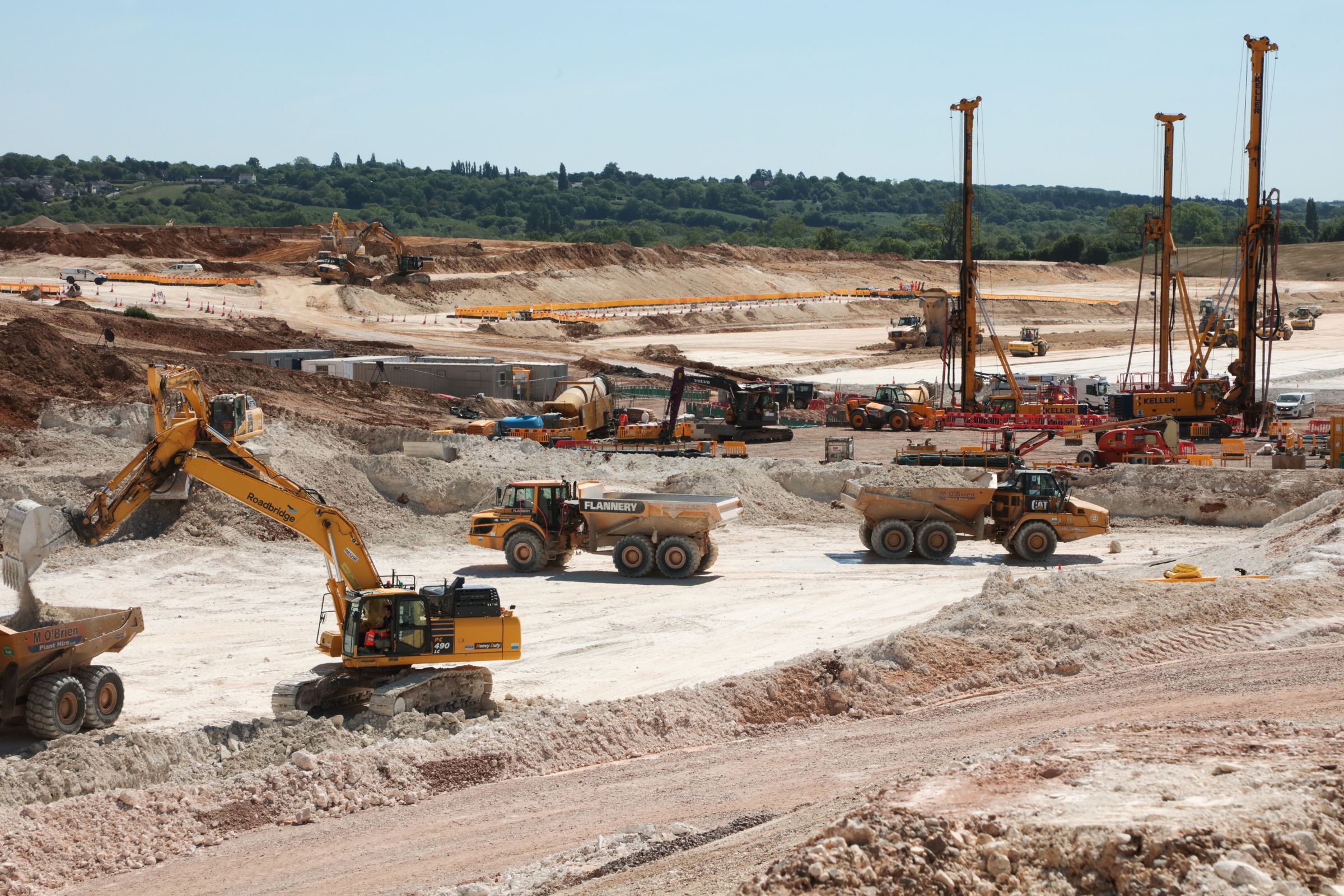 © HS2
Around 350 employees from one of HS2's main works contractors, Align JV, are now based on site permanently. The joint venture comprises Bouygues Travaux Publics, Sir Robert McAlpine and Volker Fitzpatrick, and its subcontractors.
During peak construction, around 1,200 people will be working on the design and construction of the Chiltern tunnels and viaduct.
The twin bore Chiltern tunnels will be the longest and deepest on HS2. There will be separate north and southbound tunnels along with five ventilation shafts.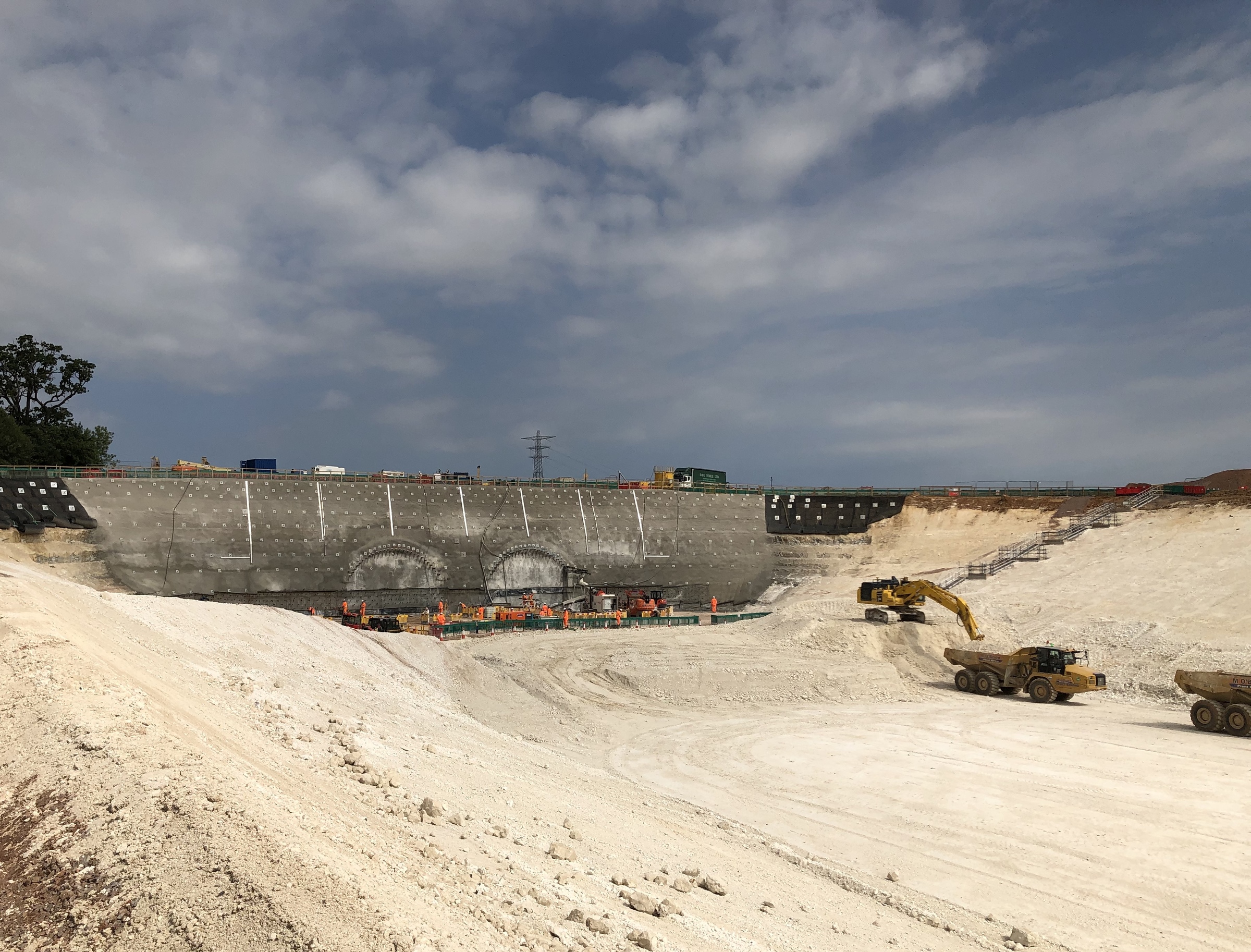 © HS2
The Colne Valley Viaduct across the Grand Union Canal and surrounding lakes meanwhile will be the longest railway viaduct in the UK, measuring 3.4km in length. To the south of the viaduct the high-speed line will drop into another tunnel before arriving at its two London stations, Old Oak Common and Euston.
By removing passenger services from the existing mainline, local and freight services will see extra capacity released to them.
"The south portal site will have one of the most important parts to play in the story of HS2. From here we'll manage the construction of the Chilterns tunnel and the iconic Colne Valley viaduct.
"It's great to see how much progress has been made on site – and I look forward to working with the team to deliver what will be two of the most exciting and ambitious engineering challenges on the project."
Also read: