Hong Kong Metro Kwun Tong Line Extension Opens
The Hong Kong Metro Kwun Tong Line extension entered into revenue service on Sunday 23 October.  Alstom supplied the signalling solution and infrastructure to MTR, the Hong Kong's metro network operator who awarded Alstom the project back in 2012.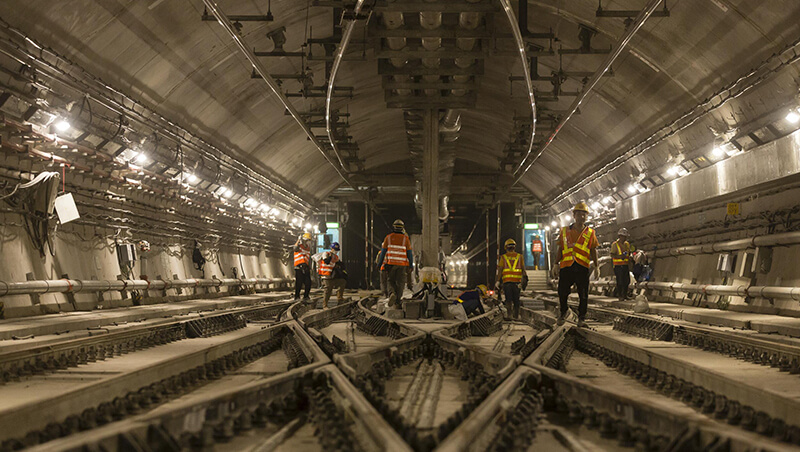 The Kwun Tong Line extension (KTE) is 2.6 km long, adding two additional stations: Ho Man Tin – an interchange station for two metro lines – and Whampoa, to the existing Kwun Tong Line (KTL) which is about 15.6 km long.

Alstom supplied a signalling solution which includes: Automatic Train Control, interlocking and local Automatic Train Supervision, as well as the track works and overhead line infrastructure system.

Ling Fang, Managing Director of China & East Asia, Alstom, said:
"Alstom is pleased to have contributed to the extension of the Hong Kong Kwun Tong line which enables passengers to commute to new places and to connect to other metro lines. It certainly encourages more people to use the metro network in their day to day lives for more comfortable, reliable and environmental-friendly mode of transportation. With its 40 years presence in Hong Kong, Alstom will continue supporting MTR to transform Hong Kong into a smarter city."
The Alstom's sites involved in the project included: Hong Kong's office, for the overall management, as well as Saint-Ouen in France and Charleroi in Belgium. 
For the original article and further information, please visit Alstom.