Hitachi Rail has unveiled the final designs for its new Maryland train factory and 800-yard test track in Hagerstown, Washington County.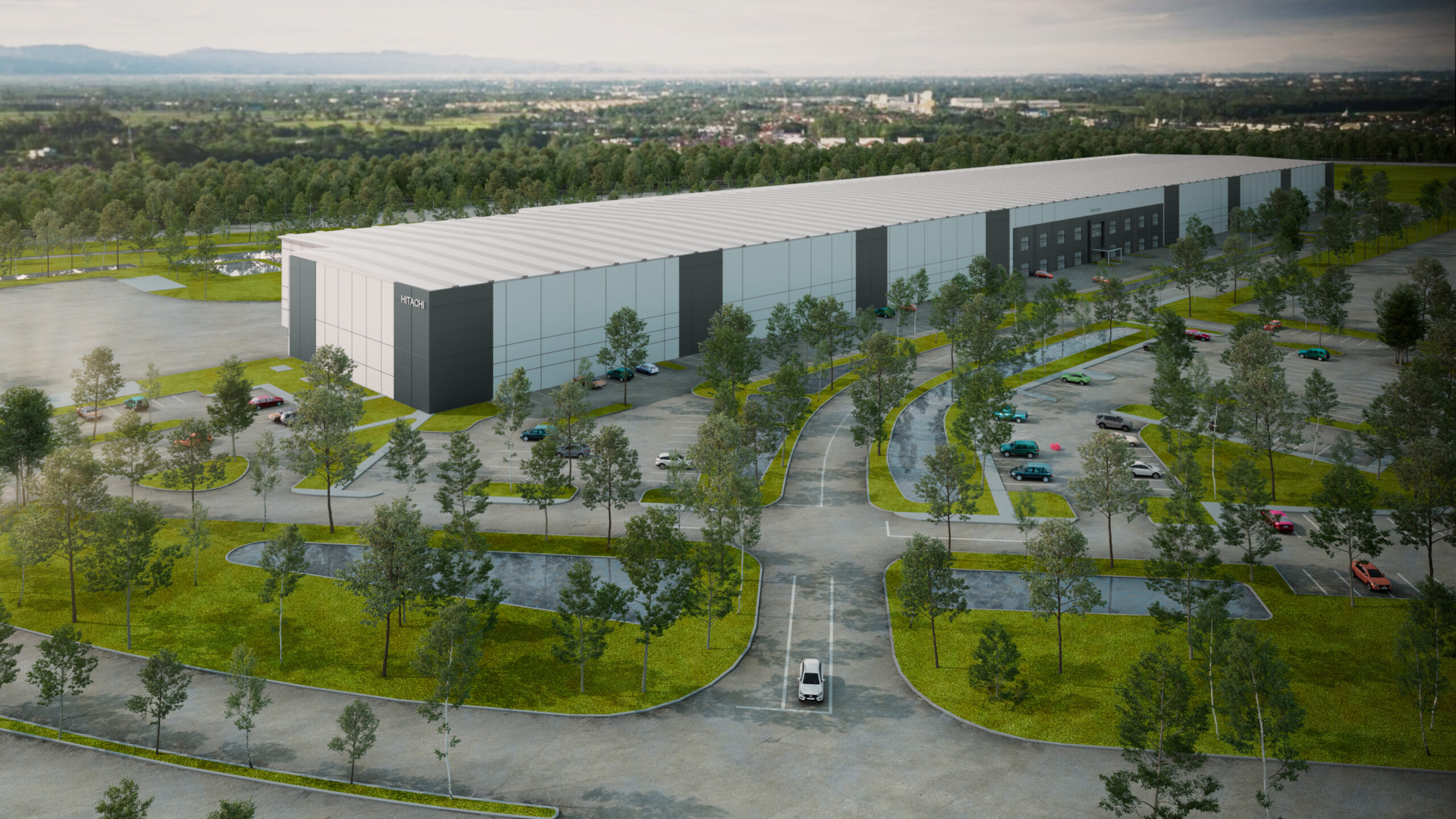 When fully operational, the factory will use the latest techniques to optimise energy and resource efficiency.
It will be able to produce a wide range of trains from metro to high-speed services, completing up to 20 railcars per month in a single shift.
The 70 million USD (71.24m EUR) factory is scheduled to open in early 2024, when it will begin working on its first order – 256 8000-series railcars for Washington Metropolitan Area Transit Authority.
These all-electric vehicles with 130 seats per pair of cars will be a major upgrade when they replace the 2000- and 3000-series fleets, which have been in service since the early 1980s.
The new fleet will increase reliability, lower costs and offer an improved passenger experience, with features including on-board Wi-Fi, digital information screens, heated floors and improved regenerative braking.
The contract, which was signed back in March 2021, includes options for up to 800 cars to be built.
"With construction of our new train $70m factory on schedule and progressing well, we are one step closer to delivering a new, high-quality fleet for the Washington DC Region's metro.
"It's exciting to be able to release the final designs of our new facility with its cutting-edge Lumada technology.
"Manufacturing pioneering trains is core to our business and this factory, with its new workforce, will have the capability to build trains for all of North America."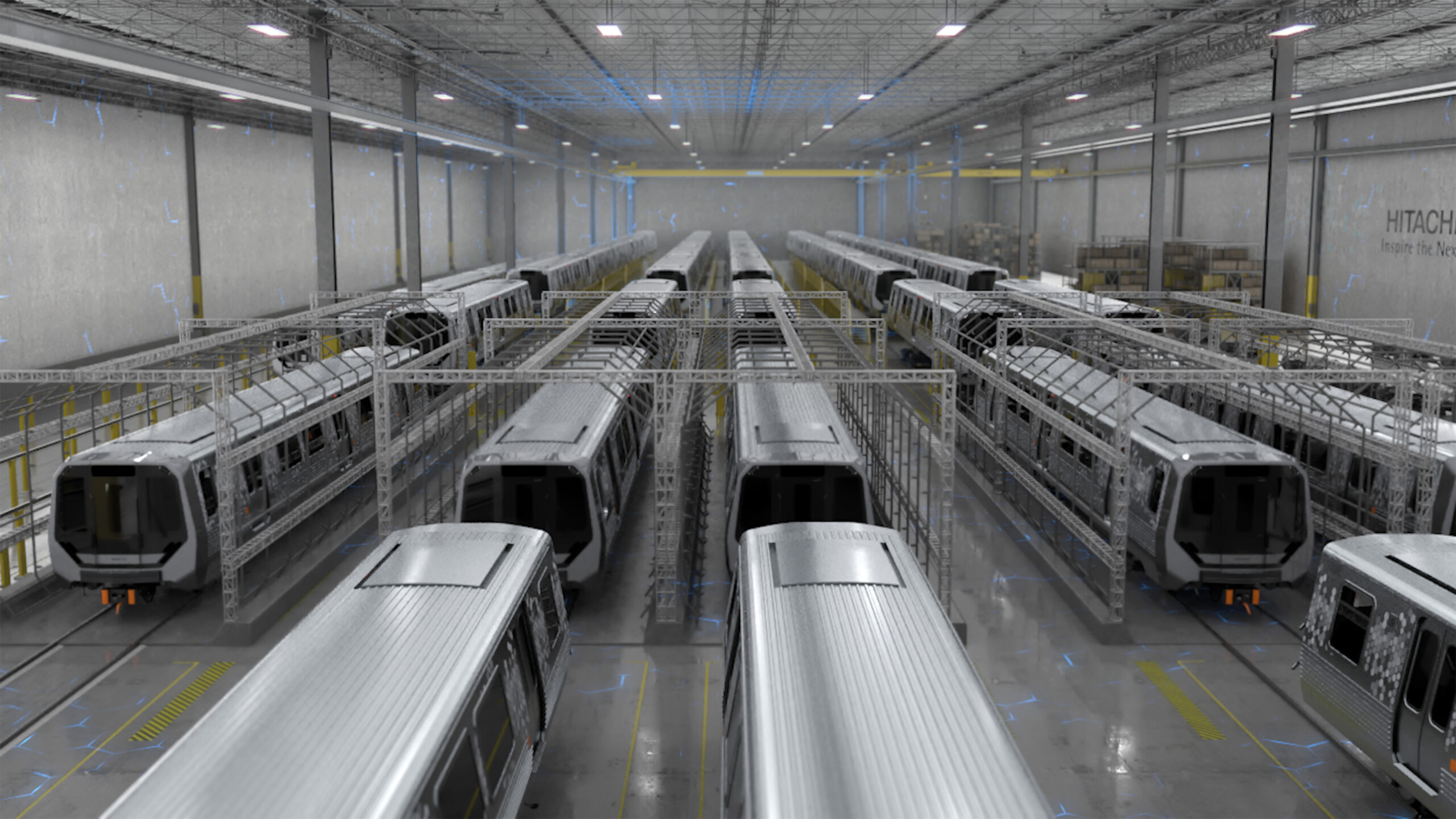 © Hitachi Rail
Led by US building firm Ryan Companies, construction of the 41-acre facility is progressing well, with land clearance, creation of the concrete deck and the majority external concrete walls already completed.
The latest phase involved the installation of 248 13' x 36' concrete wall panels, each weighing approximately 35,000lbs.
In total, 12,430 cubic yards of concrete and 1,050 tonnes of steel will be needed to complete construction.
The construction and operation of the factory is set to be a major boost for regional economies. Nearly 60% of the construction value of the factory will be spent with suppliers from the region, with 27% planned to go towards small business enterprises.
In addition, when fully operational the factory will sustain 1,300 jobs, with up to 460 working directly for Hitachi Rail on site.
"It's exciting to see the new Hitachi Rail factory coming together as the job creation potential and associated economic benefits will be an absolute game changer for Washington County as well as the entire region.
"This transformative project is further proof that the Hagerstown region is a major logistical centre for rail transportation with unparalleled connections to the north-eastern United States, and is yet another shining example that Maryland is truly open for business."