Hitachi Rail, train operating companies and the UK government have agreed a plan to reintroduce the country's Class 800 fleet back into passenger service. This service recovery plan was developed with oversight by the Office of Rail and Road (ORR).
The Class 800 fleet, operated by four different TOCs – GWR, LNER, Hull Trains, and TPE – was taken out of service last weekend as a precautionary measure after cracks were detected on some of the trains.
TransPennine Express and Hull Trains were able to operate services on all of their routes since the weekend, after conducting comprehensive safety checks. GWR and LNER will now start reintroducing trains to offer a more regular service, following additional safety checks involving the ORR's HM Railway Inspectorate.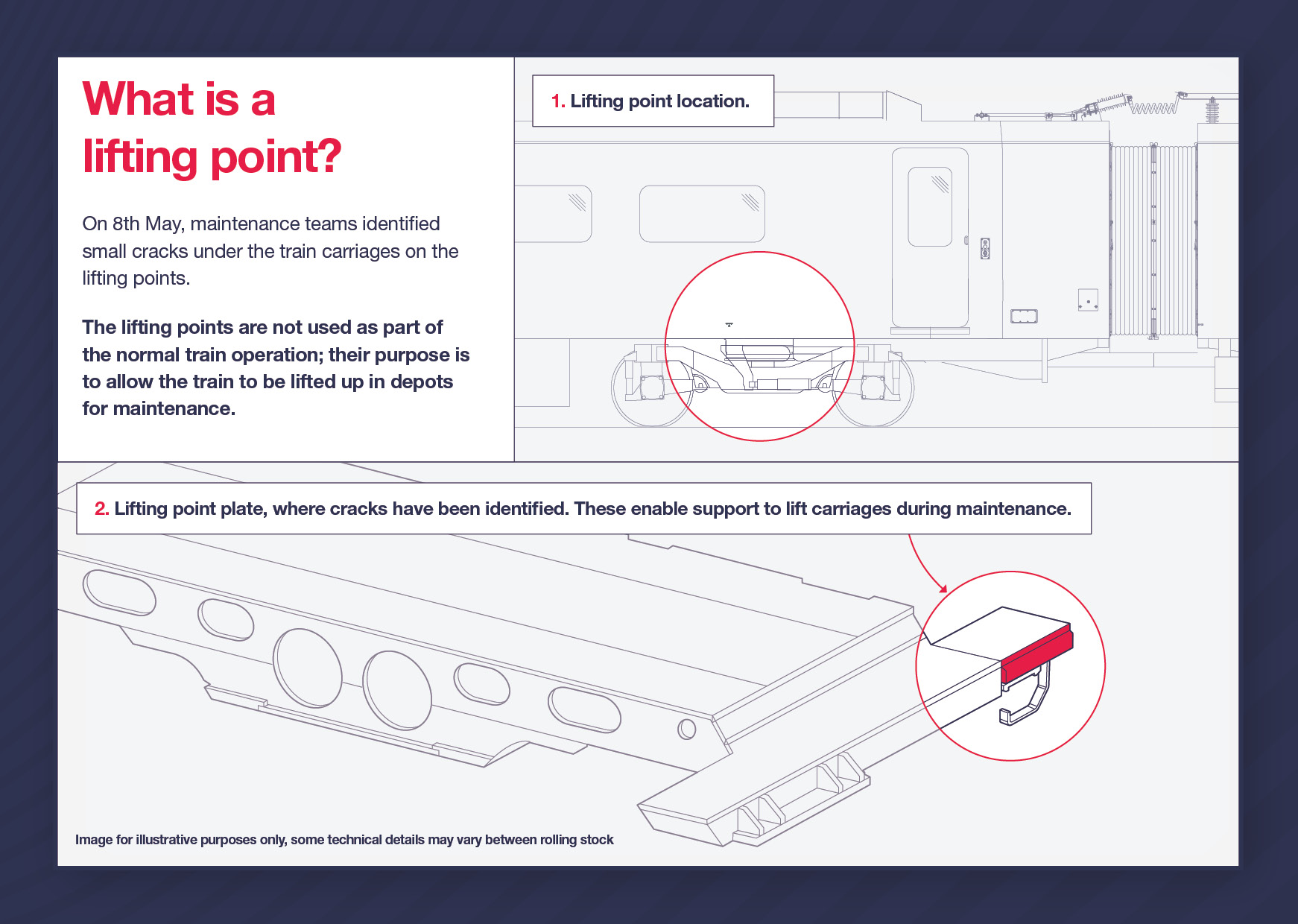 Service Recovery Plan
After the cracks were detected, Hitachi Rail engineers and independent experts have undertaken comprehensive tests and research to understand the cracking issue better.
Now, suitable criteria have been developed that the trains will have to meet before they will be put back into passenger service. These checks will be performed by specialist teams in the depot. The ORR will continue its rigorous oversight throughout to ensure a robust process. The trains will then be subject to a 'forward repair plan' to ensure their long-term safety.
"Today's agreement sets out our joint plan for the phased reintroduction of our trains into service, which will continue to deliver the highest possible safety standards. Safety remains our number one priority, and we and our partners have worked round the clock to agree an approach that allows the return of trains to service where they have been deemed safe.
"With our service recovery plan now underway, the operators will begin reintroduction of trains as they are individually approved and deemed safe. We would like to thank our partners for their ongoing support as we work collectively to reintroduce more trains into service."
Mark Hopwood, the managing director of GWR, said they would be able to run additional services from today and bring back a more consistent and robust timetable after the weekend. He also expressed gratitude for the industry's supportive response to this issue.
Azuma trains will return into service from next week, said LNER managing director David Horne.
"The next step on the route back to normal service levels will be for Hitachi to present their long-term repair plan for the fleet. We expect to see this shortly.
"Whilst this long-term fix can partly be incorporated into the regular service pattern for these trains, we do expect disruption to services for some time to come, but hope passengers understand this work is essential to ensure these issues do not occur again."