Hitachi Rail, train operating companies and the UK government have agreed a plan to reintroduce the country's Class 800 fleet back into passenger service. This service recovery plan was developed with oversight by the Office of Rail and Road (ORR).
The Class 800 fleet, operated by four different TOCs – GWR, LNER, Hull Trains, and TPE – was taken out of service last weekend as a precautionary measure after cracks were detected on some of the trains.
TransPennine Express and Hull Trains were able to operate services on all of their routes since the weekend, after conducting comprehensive safety checks. GWR and LNER will now start reintroducing trains to offer a more regular service, following additional safety checks involving the ORR's HM Railway Inspectorate.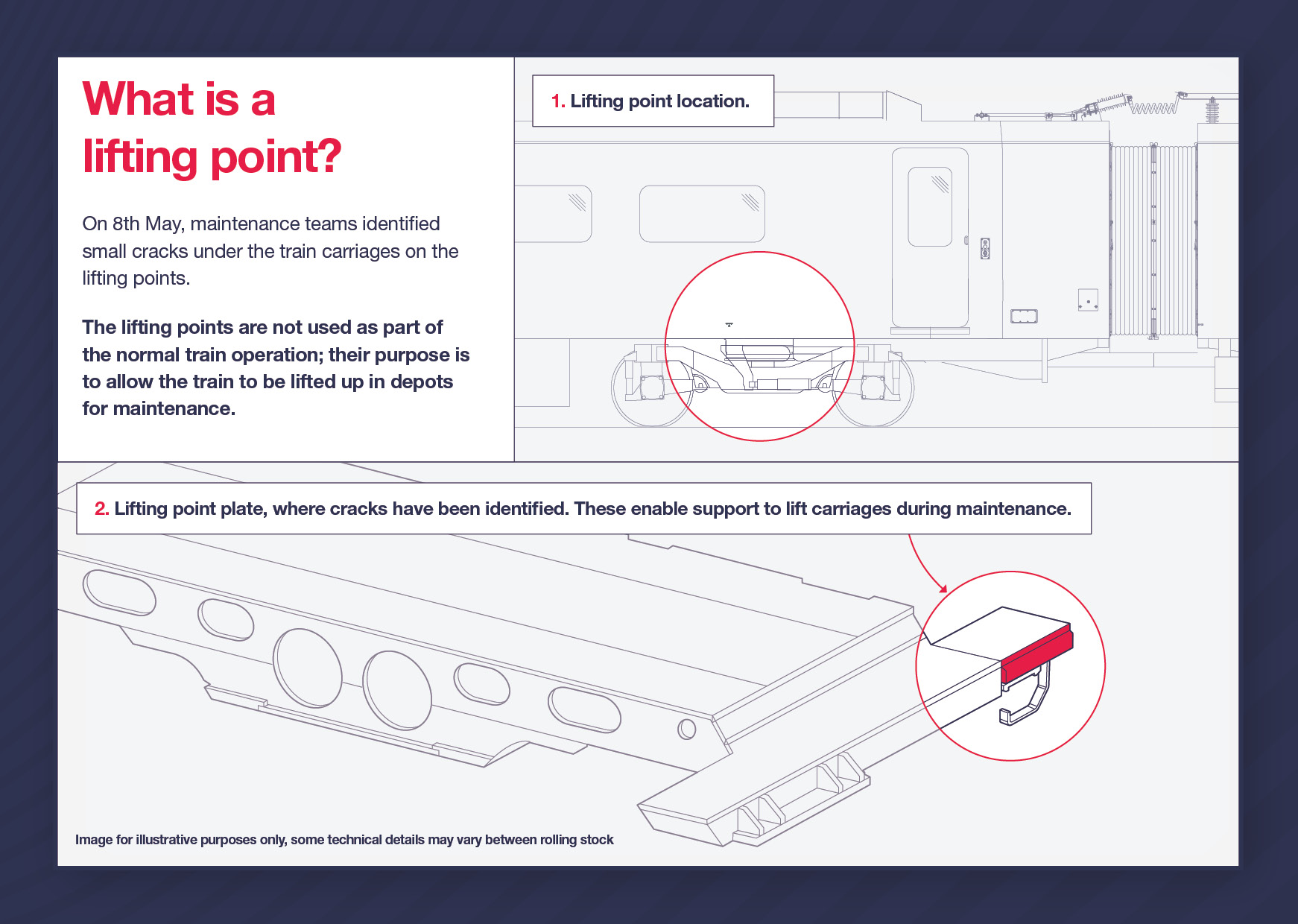 Service Recovery Plan
After the cracks were detected, Hitachi Rail engineers and independent experts have undertaken comprehensive tests and research to understand the cracking issue better.
Now, suitable criteria have been developed that the trains will have to meet before they will be put back into passenger service. These checks will be performed by specialist teams in the depot. The ORR will continue its rigorous oversight throughout to ensure a robust process. The trains will then be subject to a 'forward repair plan' to ensure their long-term safety.