For the power supply of Power over Ethernet (PoE) switches and injectors, intreXis offers specialised DC-DC converters for different rail applications.
The two power classes which are 150 or 500 watts are available with 48 VDC or 52 VDC output voltage. The Power Sourcing Equipment (PSE) is efficiently supplied within the IEEE standard, the defined voltage ranges are from min. 44.0 VDC to max. 57.0 VDC. The relatively high voltage of 48 VDC or 52 VDC enables efficient power transmission, while still being low enough to be regarded as safe.
PoE in the railway sector is particularly suitable for supplying devices with lower power. An additional power supply cable can be omitted, which is helpful in areas that are difficult to access in the passenger compartment. Another advantage of PoE is the possibility of a central power supply which increases the reliability of the operated devices through redundancy.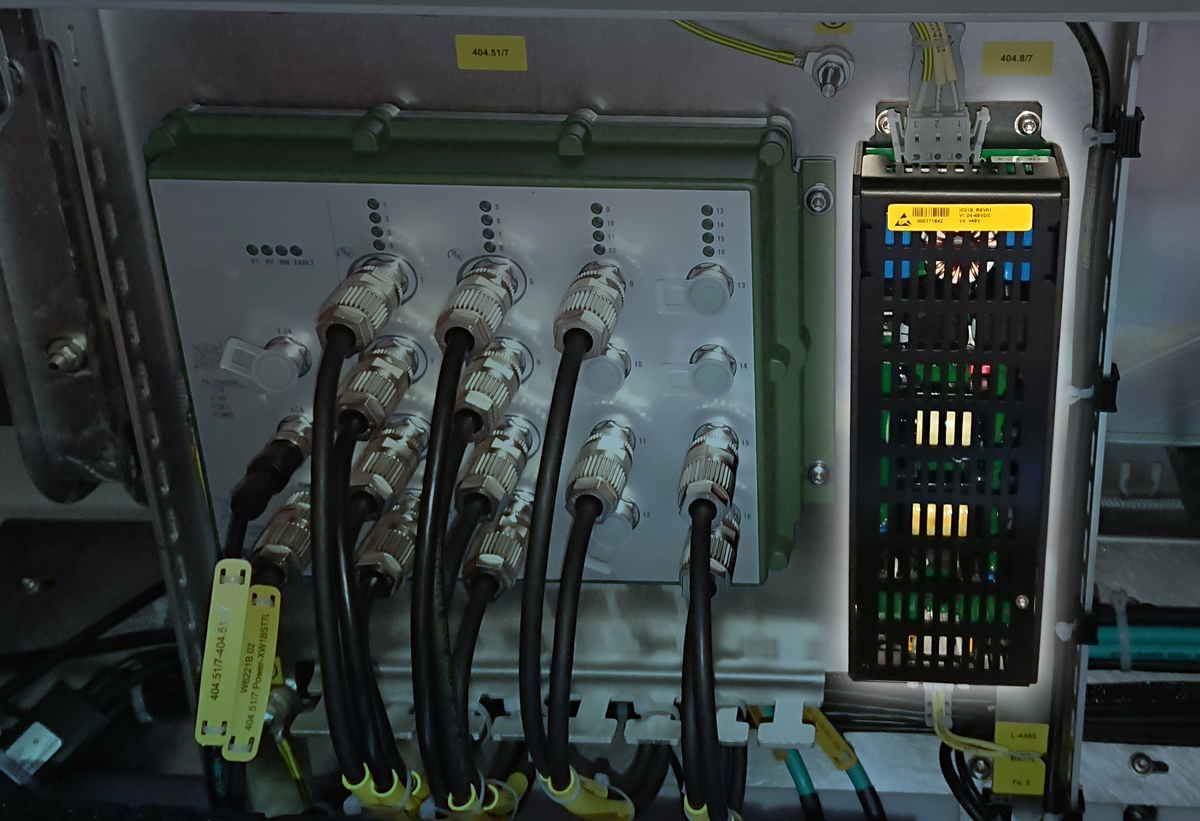 The DC-DC converters IC264_1 and IC304_1 have outstanding characteristics with regard to efficiency, power density, and temperature range. They meet all the requirements of the applicable regulators such as Rolling stock – Electronic equipment (EN 50155), EMC (EN 50121-3.2), vibration and shock resistance (EN 61373) as well as fire protection on railway vehicles to EN 45545-2.
With DC/DC converters from intreXis, your PoE Powered Devices (PDs) such as WLAN Access Points, CCTV cameras, network video recorders or multimedia displays are reliably and permanently powered – guaranteed.
Links:
Datasheet 500 W DC-DC Converter – Xtra power for PoE Switches & Injectors