Helping Rail Freight Deliver for Its Customers
Chris MacRae
Chris MacRae, Head of Rail Freight Policy at the UK-based Freight Transport Association, which represents the transport interests of companies moving goods by rail, road, sea and air, outlines the FTA's updated policy advice:
The Freight Transport Association (FTA) has updated its policy advice on the optimisation of rail in the multimodal supply chain, so that it continues to grow by delivering for its customers. FTA's Head of Rail Freight Policy Chris MacRae explains what the changes mean for operators, whether their business is in bulk products, container logistics, retail, other industrial products or automotive.
 Optimising of the performance of all modes of transport is a key FTA objective. Growth in rail freight is important because of the environmental and congestion reduction benefits it can bring to supply chains. While record levels of intermodal rail freight movements and construction sector moves by rail should create an upbeat tone, there are still issues to be addressed to secure further growth and ensure that rail remains competitive with developments in road freight. New business – whether from existing users or, more challengingly, from new customers – will only be won if rail freight becomes more efficient.
Our previous policy advice, The Agenda for More Freight by Rail, published in 2014, identified four key themes where improvements were needed: costs and competiveness, service availability and flexibility, network access, and international services. In total, the UK's leading retailers identified 14 important measures where progress was needed to achieve forecast growth of 30 per cent by 2019.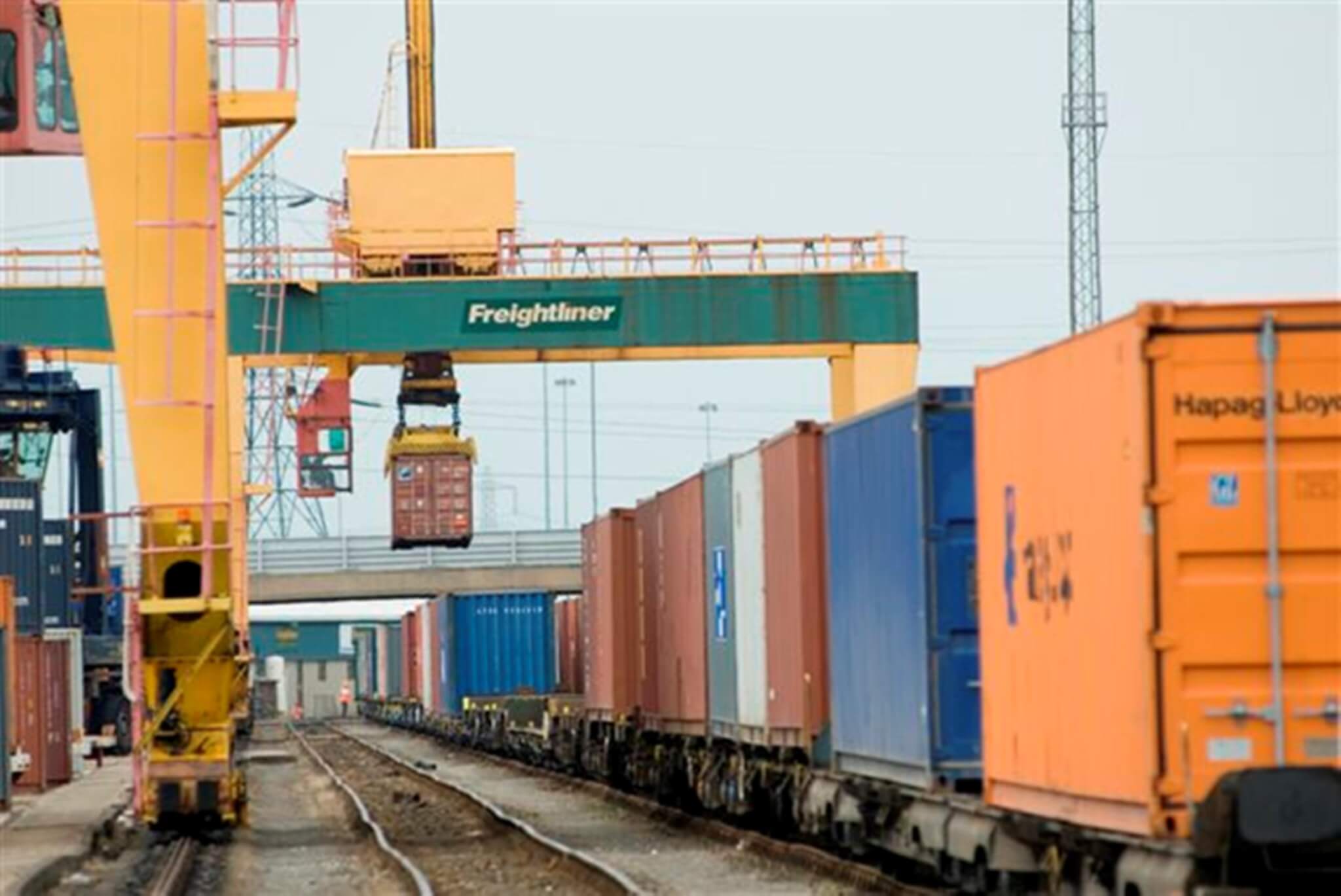 Since then, there have been important changes and so this advice has been updated:
Achieving growth has become much harder. Due to Government policy, industry coal traffic has effectively ended. There has also been continued growth in deep sea intermodal container traffic and aggregates traffic, rather than domestic intermodal retail traffic, putting pressure on more congested parts of the network (in the UK south). To ensure continued increase in such traffic over this congested mixed-use network, rail freight operations and the potential for achieving growth need to be looked at differently.
The Department for Transport (DfT) and Transport Scotland have launched rail freight strategies since The Agenda for More Freight by Rail was published. Our policy advice has been revisited to better align with the aspirations set out in these documents:
Customers' issues and recommendations for growth
A long-term, stable fiscal environment
We recommend that Government and the Office of Rail and Road (ORR) put in place a longer time-frame for the fiscal regime for rail freight to help business planning and investment decisions so that uncertainty over the outcome of future five-yearly ORR reviews is removed.
A consistent measure of the environmental impact and benefits of rail freight
Customers recommend that governments (UK and Scotland), regulators, industry bodies and freight operators agree standard reporting measures and a consistent approach to measuring emissions. Government is urged to reconsider its pausing of the rail electrification programme in England and Wales so that air quality improvements can be delivered more quickly.
Funding and support for technology and innovation
Greater use of technology is essential to reduce network costs and allow more efficient use of the network and assets. The following should be priorities:
Network Rail should deliver improvements to train planning and path approval processes to get more capacity out of the existing network.
Greater use of remote condition monitoring of network assets by Network Rail, freight operators and leasing companies would produce efficiency and utilisation benefits.
Government (UK and Scotland) funding for waggon scrappage or half-life re-build and upgrade schemes could help achieve a greater fleet population of more volume-efficient infrastructure and noise-friendly waggons making better use of train length and capacity. We believe that some form of state funding for innovation from Government will be vital in ensuring that rail freight can deliver its potential growth, can compete effectively with other modes and offer the enhanced services necessary for optimal supply chain efficiency.
A focus on efficiency improvements by the system operator
Improvements in rail freight speed, utilisation, responsiveness to changes in demand and integration with the rest of the network are needed to increase uptake.
Rail freight locomotive utilisation is currently not as high as for an HGV tractor unit. Decreasing end-to-end freight journey times would drive lower costs through better locomotive, driver and waggon utilisation and give greater returns on multimillion pound investments in freight traction and rolling stock. Making rail freight more competitive compared to road would also lead to a greater modal shift.
Further work needs to be undertaken by Network Rail and freight operators to improve end-to-end routing and journey times and increase operational efficiency by allowing more round-trip working.
As highlighted during the Shaw report and in the Network Rail route devolution process, most freight services cross Network Rail route boundaries. Network Rail should place sufficient and demonstrable importance on the route for freight and national passenger operators, on freight and passenger operating companies and on the ORR to help deliver cross-route boundary operations, engineering access and freight enhancements.
The Government should consider allowing higher HGV gross vehicle weights for combined transport operations to reduce the penalty currently imposed due to the higher un-laden weight of the intermodal unit.
A joined-up approach to planning freight
Customers need the security of knowing that the train paths they need will be available before they commit to developing sites for rail freight.
Network Rail should devise a firmer process so that customers have certainty that proposed new traffic will have the network access to make operations viable, before site investment takes place.
Land use and local as well as national planning policies need to work to support the development of rail freight. Protecting existing rail freight terminals and operations against new noise-related environmental restrictions is vital. A holistic land use planning and spatial development approach should incorporate potential for rail freight connections for new warehousing or industrial premises.
The role of Network Rail as National System Operator is key, as is the role of the route for freight and national passenger operators in championing and developing freight. The UK and Scottish Governments need to take greater account of the needs of freight when tendering and specifying passenger franchises on routes used by freight and should properly examine timetabled passenger train loadings versus passenger trains per hour on mixed traffic routes to achieve overall rail network efficiency.
Robust contingency planning
Network Rail's contingency planning response to events such as industrial action or emergency closure of key viaducts should consider all users of the network in the first instance rather than having the removal of freight services as its starting point.
Network Rail and freight operators' contingency planning for rail freight should be continuously reviewed and developed and cross-industry support given to the Network Rail Freight and National Passenger Operators' Route as it undertakes this work.