Hauts-de-France Region to Get 19 Bombardier OMNEO Premium Trains
Bombardier contracted to deliver 19 OMNEO Premium trains to serve the intercity lines of the Hauts-de-France region. The client is SNCF. These OMENO trains are double deckers that will increase capacity for passengers travelling between Hauts-de-France and Paris by approximately 25 percent. The OMNEO platform has been designed especially to provide high-capacity services. Its trains operate on urban, regional and intercity lines.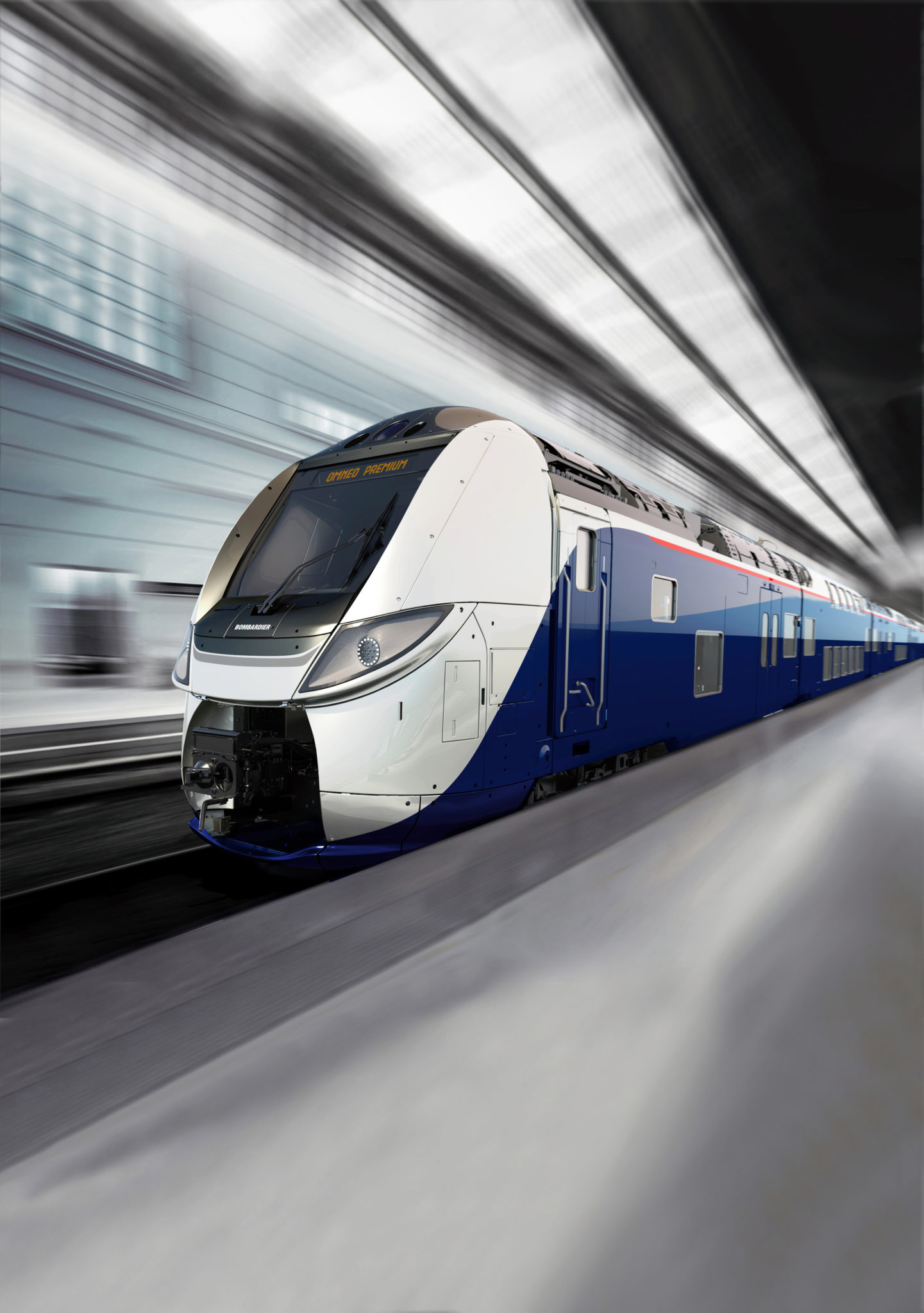 In 2010 Bombardier signed a contract with SNCF to supply up to 860 double decker trains to French regions. This order forms part of that contract and is worth around 256 million euros.
There are two routes in particular between Hauts-de-France and the capital that are high-frequency: Paris to Amiens and Paris to Saint Quentin – Maubeuge / Cambrai. The region wishes to roll out these new spacious and comfortable trains starting in 2022. Each unit will be 135 metres long.
OMNEO Premium Design
The interior has been designed by Bombardier's engineers to maximise the space available. As such each unit will have 463 seats, but the train can be coupled to another unit, increasing the available seats to 926. The trains will be fitted with newly developed wide seats that will feature integrated lighting, power and USB plugs. There will also be plenty of space to store luggage. For branding purposes the interior look and the configuration will be tailored in a colour scheme to align with the region's colours. This work will be done in collaboration with the client.
To make the OMNEO Premium trains more accessible they have been designed with large platform-level doors, as well as wide corridors and gangways. Each train will have two spaces reserved for wheelchairs as well as room for twelve bicycles.
Laurent Bouyer, President of Bombardier Transportation France, said:
"Passengers riding on the new OMNEO train will discover a new level of rail mobility combining high capacity, greater comfort, and increased accessibility. These trains are designed and produced by Bombardier's Crespin site in the Hauts-de-France region, a region highly committed to the rail industry and its local rail ecosystem."
Bombardier says that far ten French regions have contracted the company to supply 401 OMNEO trains (the platform includes the Regio 2N trains). Of these 401 trains 91 are OMNEO Premium models and 310 are Regio 2N trains.
Bombardier's Crespin (Nord) site specialises in double-decker trains.
Read: SNCF Orders Additional Double-Deck Trains for Ile-de-France