Focused Technology's SpikeForce Wins Railroad Industry Award
Focused Technology Solutions —a Marmon/Berkshire Hathaway Company— has announced that their revolutionary battery-operated spike driver, the SpikeForce, has won Progressive Railroad Magazine's 2021 Reader's Choice Award for best Maintenance of Way product.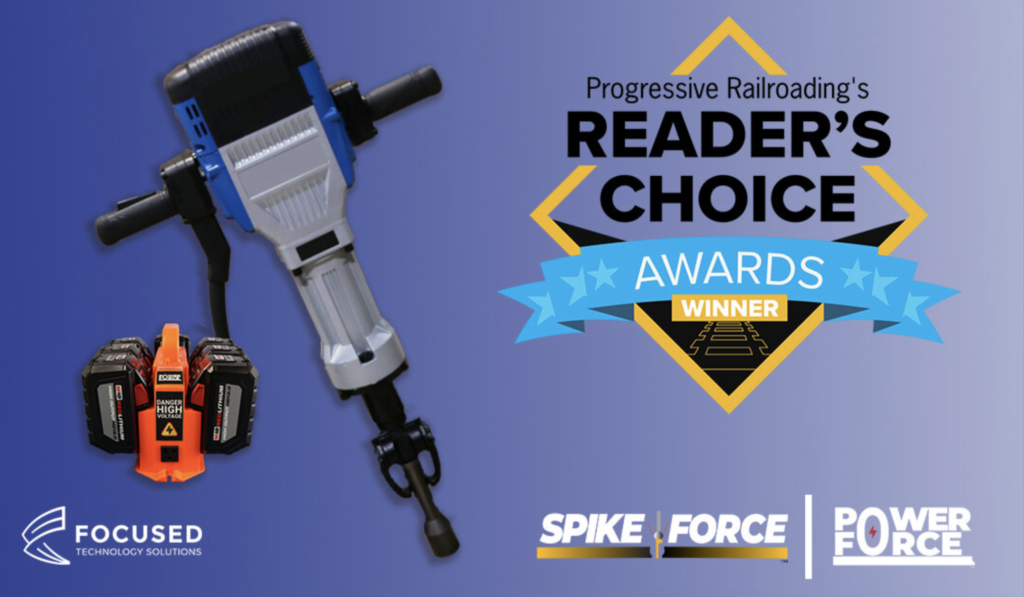 This comes a year after the company's battery-operated spike puller, the SpikeEase, won the 2020 version of Progressive Railroading's yearly award.
"We're proud to have won Progressive Railroading's Reader's Choice Award in the Maintenance of Way category for the second straight year, this time with the SpikeForce.
"The SpikeForce is changing the way railroads do their jobs, namely by eliminating hydraulics."
The Reader's Choice Awards program recognizes products that best meet the industry's needs as selected by subscribers of Progressive Railroading. The 2021 Reader's Choice Awards recognized products, systems, and technologies in six categories: C&S Products, Innovative Products, MOW Products, New Products, Safety Products, and Technology Products.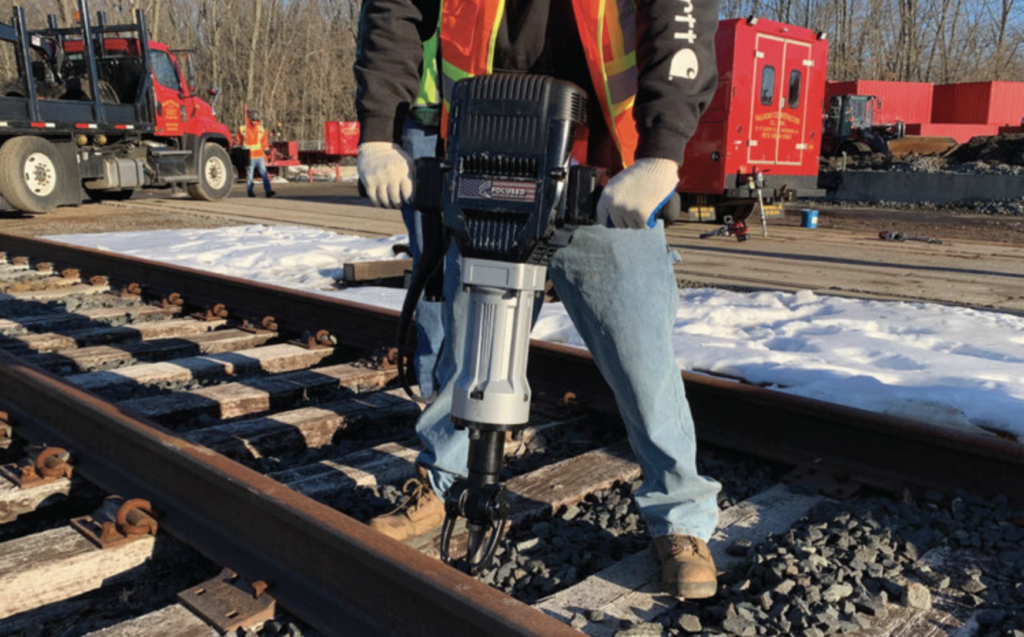 "The Reader's Choice Awards have quickly become a mark of excellence in the rail industry.
"We received a record number of entries this year from manufacturers of all sizes and all types of products. I'm pleased that Progressive Railroading can shine a spotlight on these companies and their outstanding products."
The SpikeForce allows railroad crews to move away from using spike mauls and hydraulics to drive spikes. It's ergonomic design makes it portable and easy to use. Operating with Focused TS' battery-powered generator, the PowerForce, it allows for hours worth of non-stop spike driving.
For more information on the SpikeForce, click HERE.
This article was originally published by Focused Technology Solutions.