Train operating company Brightline has announced that it will resume service in Florida in the first half of November 2021.
These services will run between Miami, Fort Lauderdale and West Palm Beach. The announcement was made as part of a media update by the company's president Patrick Goddard. Other announcements included new construction, infrastructure investment and the implementation of a recruitment plan for 200 new employees, a necessary step for when Brightline resumes passenger services.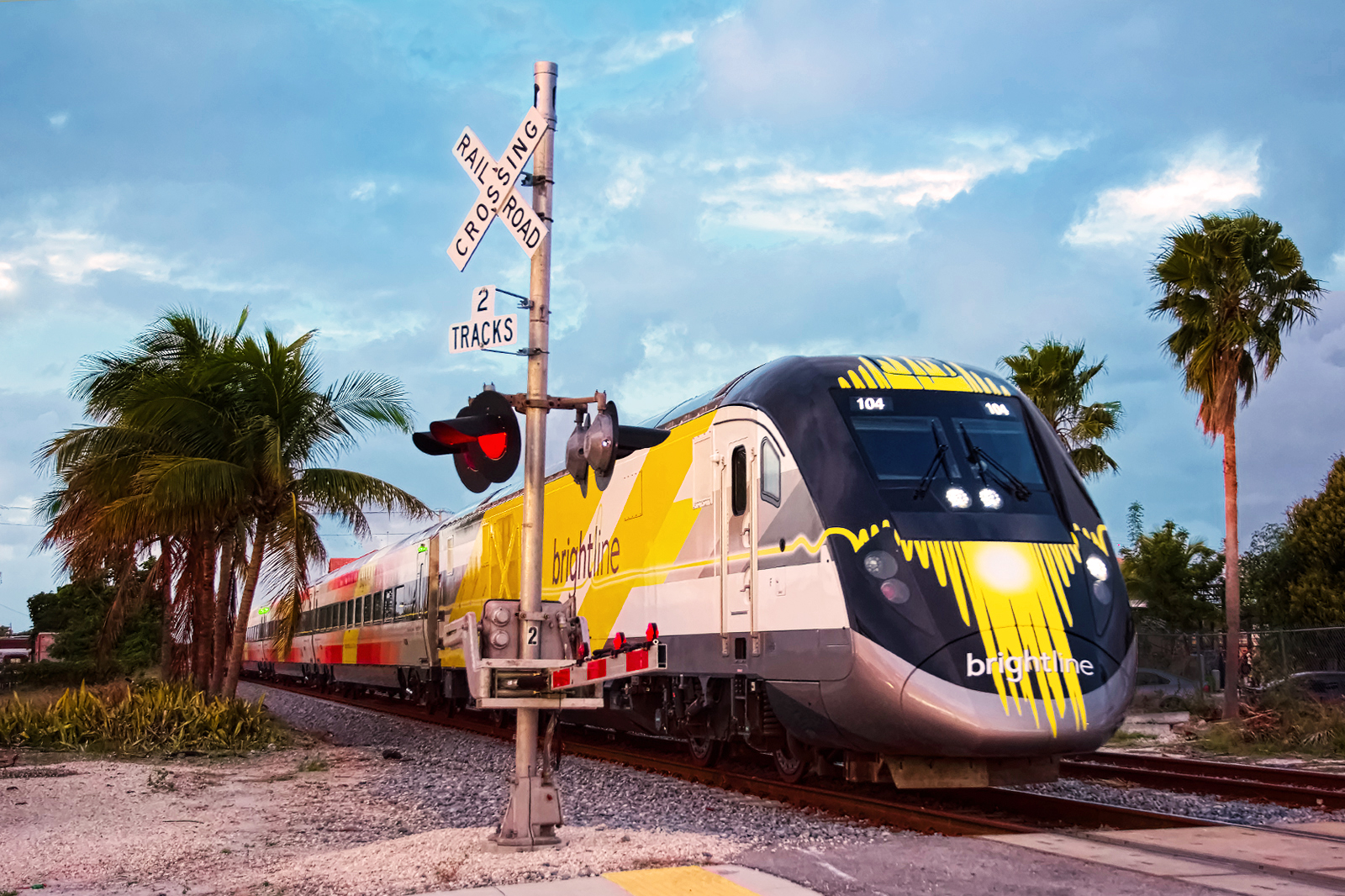 No specific date for service resumption has yet been set. Brightline and the Florida East Coast Railway are working with the Federal Railroad Administration to commission the positive train control (PTC) system and obtain system certification. Once this is in place, Brightline can start running passenger services again.
"We are thrilled to be gearing up to welcome guests back aboard Brightline. Over the last few months, we've made upgrades to our guest experience and made significant strides in construction. Our goal remains the same, to take cars off the road while offering the most convenient way to travel in South Florida and a guest-first experience."
Brightline will introduce a new mobility-as-a-service (MaaS) platform to help passengers with their first and last mile journeys. It will be delivered together with Iomob. The app and service aims to make access to stations easier by offering transport options such as private luxury cars, shared shuttle services, golf carts and micromobility options.
Responding to the ongoing coronavirus pandemic, Brightline said it would require all employees to be fully vaccinated before service resumption. Both passengers and employees will have to wear masks in stations and on the trains in line with the existing federal mandate.
Regarding the recruitment drive for the 200 new employees, Brightline said it would offer a starting wage of 18 USD per hour.
"Brightline is building a modern, career friendly work environment and we are dedicated to developing a team that is diverse, inclusive and representative of the communities we serve," said Goddard. "Our service-oriented culture is designed to give guests the most pleasurable experience in travel, and we are excited to deliver on that promise again."
Lastly, Brightline's expansion stations in Aventura and Boca Raton are making progress. Aventura station is under construction and Boca Raton will likely break ground in the next few months. Construction in Orlando has passed the halfway point. It is on track to be complete by the end of 2022. Discussions about an expansion to Disney and Tampa are also ongoing with local stakeholders.