Change of operator in NRW – ETC Solutions connects former Abellio vehicles for DB Regio to DB's vehicle tracking back office
DB Regio starts the new operation seamlessly with ETC plug and play technology.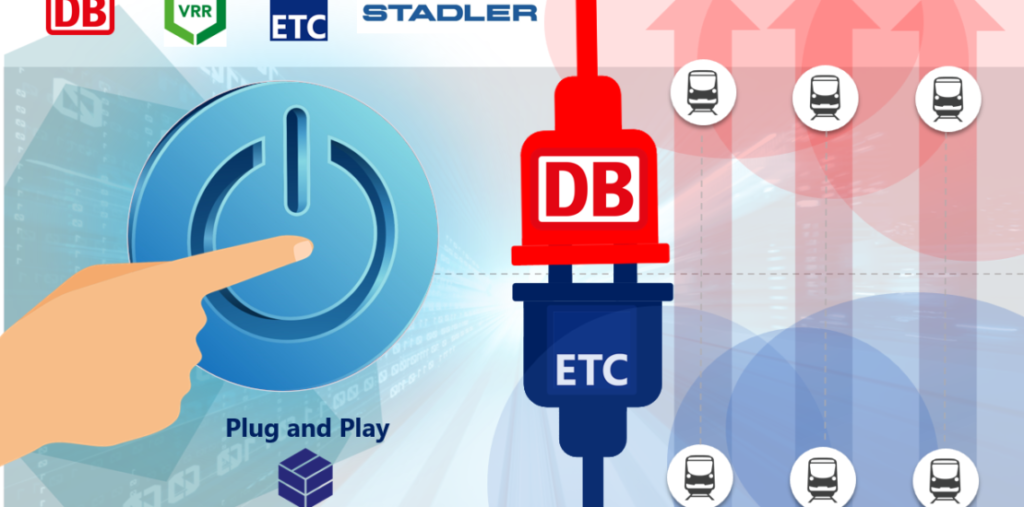 In the course of the cessation of operations at Abellio in North Rhine-Westphalia, DB Regio AG took over the lines of the S-Bahn Rhein-Ruhr and the Ruhr-Sieg network with the lines RE 16, RB 46 and RB 91 as well as 36 traction units. For the operational takeover on February 1st, a quick solution had to be found for connecting the vehicles to the DB systems in order to ensure their seamless use on the key date for the change of operator.
To this end, DB approached Stadler and ETC at short notice. The multiple units previously used by Abellio had to be adapted to DB requirements as quickly as possible and prepared for operational takeover. Such a change of operation is usually associated with a great deal of effort and engineering, since hardware usually has to be exchanged and software systems have to be reprogrammed.
So it was "Hands On" in the background until the deadline! A joint IT team from Deutsche Bahn, Stadler, VRR and ETC Solutions worked intensively and constructively to ensure that the former Abellio vehicles can be fully used for the start of DB Regio operations in the shortest possible time.
For this purpose, the multiple units were first separated from the former Abellio ITCS backend and switched to the central vehicle tracking back office of the DB (FzO-BO) with the ETC Plug & Play technology DatNet ROI, here in the LDD Stadler version, and successfully connected. The special feature of this innovative process is that neither complex interface engineering nor the replacement of vehicle components is required.
After the "Smart Switch", DB Regio now receives all location and status data of the vehicles from the integration platform operated by ETC Solutions via a direct interface to the FzO-BO. The service for the passengers in the 36 vehicles taken over was seamlessly continued by DB Regio.
This article was originally published by ETC Solutions GmbH.