epsotech has achieved another important milestone on the way to greater sustainability and has now been awarded the EcoVadis Silver rating in all four reviewed areas – environment, labor and human rights, ethics and sustainable procurement.
With this result epsotech is well above the industry average and among the top 23% of companies evaluated by EcoVadis in the plastic products manufacturing sector.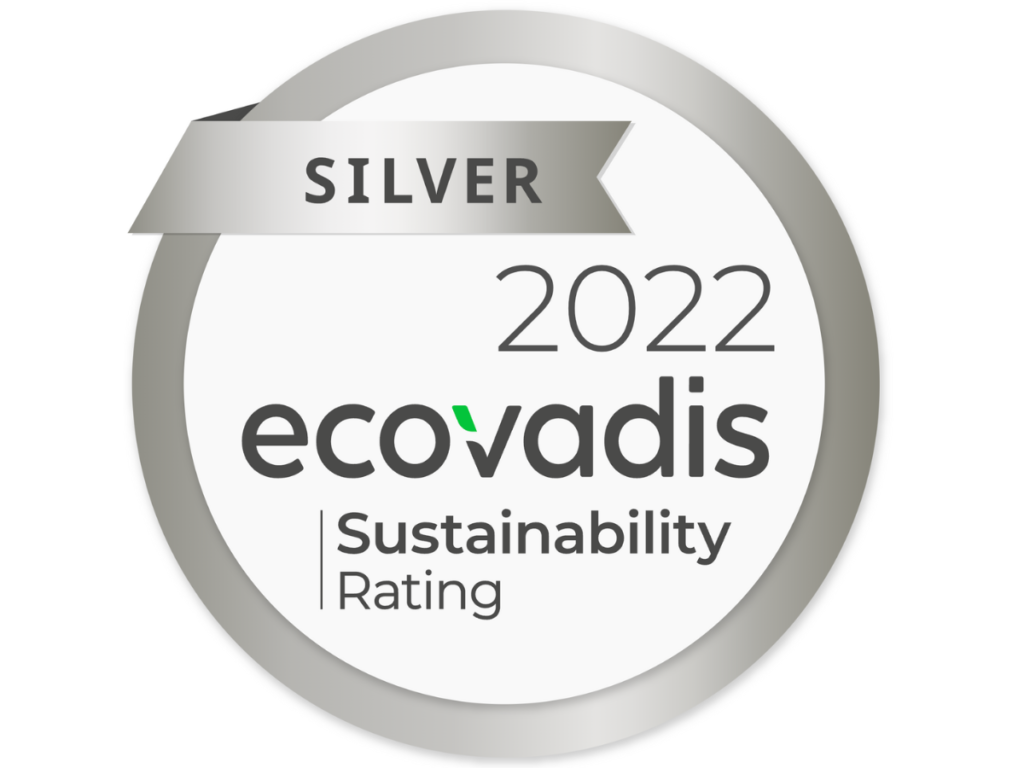 Since 2021, epsotech has been increasingly committed to the topic of sustainability, in particular to the ideal of the circular economy. The group's mission is to sustainably expand its epso product portfolio, increase the use of CO2-reducing materials and develop innovative products that enable a future worth living. The epso earth range was created specifically for this purpose.
In addition, the group is focusing on the transition to more sustainable and energy efficient production. For example, at the German site, all products are manufactured using 100% green electricity. The Italian production site in Cuggiono is planning to implement a photovoltaic system, and the UK site in Edinburgh has installed new IE5 motors that reduce energy losses by up to 50 percent and enable significantly lower energy consumption.
"The award is an important milestone for us and underlines our vision to become Europe's greenest extrusion company. It also indicates to our customers that we are the right partner for CO2 reduction and circular economy and is an incentive to further improve our performance."
"It not only confirms that we are on the right path in terms of sustainability, but also in putting our people and values first."
EcoVadis is one of the world's most important providers of corporate sustainability ratings. Each year, the EcoVadis Sustainability Assessment examines the sustainability performance of companies in the categories of environment, labor and human rights, ethics and sustainable procurement. They evaluate companies' sustainability performance based on their policies, actions and results, as well as data from external specialists and sources. Companies must submit evidence, which is reviewed to ensure that the documents are valid and correct in content.
This article was originally published by epsotech.