EMS LU and Rail Natural Multi-Track Entrance Matting System
EMS have developed 2 high quality and heavy duty entrance matting systems specifically for The London Underground, combining low smoke and toxic fume emission natural rubber with excellent drainage incorporated into the Evergreen Debris Channel entrance matting system.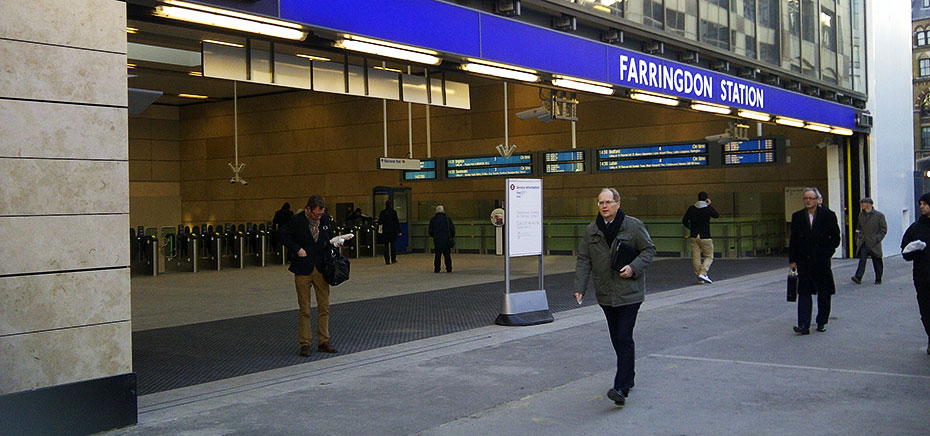 Both systems are LU Section 12 approved and are currently specified by and in situ throughout the LUL. Examples of stations where this range is being used include Farringdon, Cannon Street and Tottenham Court Road.
Sustainable rubber and 100% recycled aluminium grid system
Extremely durable entrance matting
Multi-directional design
Anti-slip
Low smoke emission rubber; section 12 approved
EMS New LU Debris Channel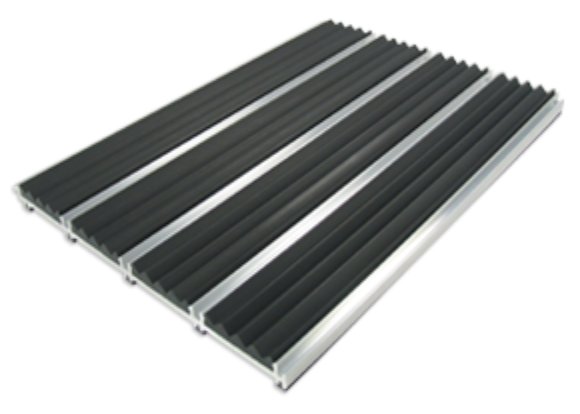 This matting system consists of a solid aluminium extrusion with a low smoke and toxic fume emission, heavy ribbed black rubber insert. Our innovative Debris Channel system is the perfect solution as the channel sections collect debris below the surface of the mat and provide an excellent drainage facility. As a result there is less dirt and moisture on the surface of the mat that can be tracked into the station by foot/wheeled traffic.
EMS Multi-track Natural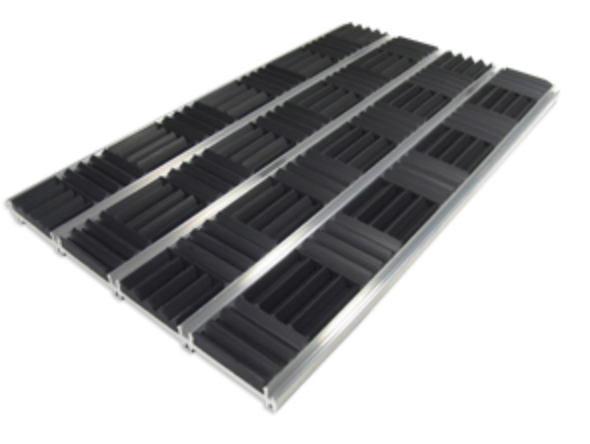 Following the success of the New LU DC Matting, EMS were approached by LUL with a dilemma. LUL were looking for a solution for entrances that are exposed to multi-directional foot traffic. The solution is in this revolutionary design, unique to EMS. The matting consists of the same aluminium extrusion as the New LU DC Matting except the rubber infill is arranged in a chequer board pattern.
The innovative design provides maximum grip in any direction, hence the name, "Multi-track". Designed to withstand heavy footfall in any direction as well as benefiting from our unique debris channel system. Another exciting feature of this innovative system is the development and commercialisation of natural, halogen free rubber – a world first (in association with Tun Abdul Razak Research centre).
This article was originally published by Entrance Matting Systems.