Transport for London (TfL) has confirmed that the full peak Elizabeth line timetable will be introduced on Sunday 21 May 2023.
This will see peak time frequencies increased from 22 to 24 trains per hour in each direction between Paddington and Whitechapel, while 16 trains per hour will run at off-peak times.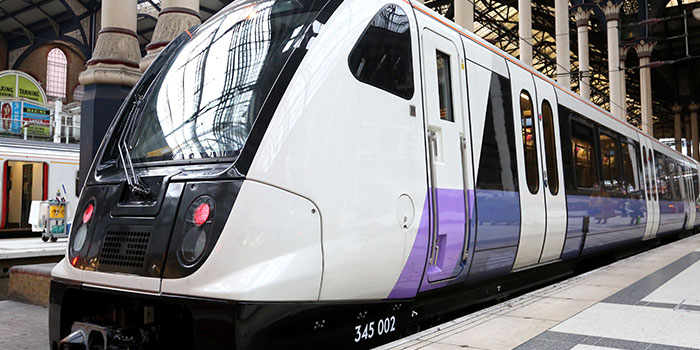 More services will also run at peak times between Liverpool Street National Rail station and Gidea Park, as well as from Reading. This will involve a number of trains that were previously operated by Great Western Railway transferring to become Elizabeth line services with reduced stops.
Furthermore, the pauses that are currently built into the timetable between Paddington and Acton Main Line will be removed, resulting in reduced journey times for passengers.
"Delivering the Elizabeth line has been transformational for our city, with hundreds of thousands of Londoners and visitors now enjoying the fast and reliable trains each day. The introduction of the final timetable next month marks the last milestone of the Crossrail project and will enable the Elizabeth line to provide even more frequent, speedier journeys and better connect the capital."
As part of the new timetable, passengers will also benefit from more frequent services to and from Heathrow Airport. Overall, the airport will welcome six Elizabeth trains per hour at all times of the day. These trains will all stop at Terminals 2 and 3, while four per hour will continue to Terminal 4 and two per hour will connect to Terminal 5.
In addition, services will also now run between Shenfield and Heathrow Airport for the first time, with two trains per hour providing direct connectivity between Essex, east London and west London.
Heathrow Airport also now has improved signage to make the system easier for those visiting London or using the Elizabeth line for the first time.
"The Elizabeth line has transformed the lives of Londoners and the experience for visitors to the city in just under a year of TfL operating the service. With this new timetable, those travelling through central London will have a train arriving around every two and a half minutes, those using Heathrow Airport will have more regular services, and time will be shaved off many journeys from Reading, Heathrow and into central London. Those on the east will also benefit from twice hourly services to the airport, linking Essex and west London on the line for the first time."
This timetable change coincides with the one-year anniversary of TfL operating the Elizabeth line and marks the final milestone of the Crossrail project.
The full Elizabeth line timetable can be viewed here.