Edinburgh-Glasgow Line Electrification Goes Live for Testing
The public are being warned that overhead power cables on the main Edinburgh-Glasgow line will be live for testing from Saturday, September 02 2017.
Work on the line between Edinburgh and Glasgow will shortly enter a testing and safety validating process, which will enable the introduction of new electric trains later this year.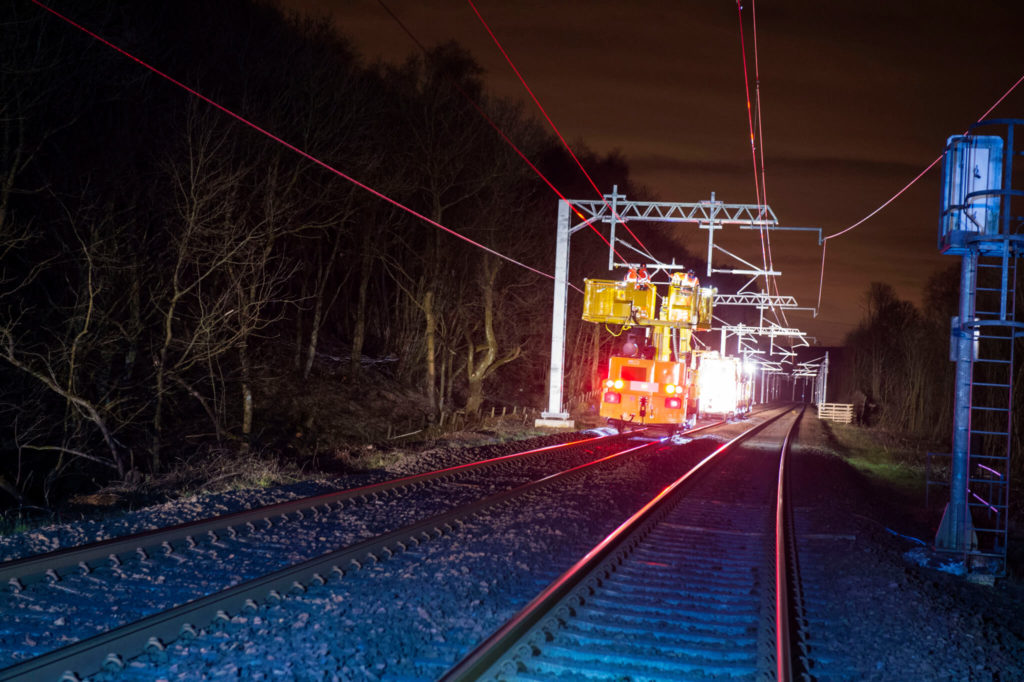 Edinburgh-Glasgow Line Electrification
The electrification of 46 miles of railway between Edinburgh and Glasgow marks an important milestone in the delivery of the overall Edinburgh Glasgow Improvement Programme (EGIP). A central part of the Scottish Government's strategy to ensure the railway is fit for Scotland's future, EGIP delivers a 20% reduction in journey times and adds 30% more capacity, on comfortable, efficient and more reliable electric trains.
Safety Around the Railway
Safety on and around the railway is the responsibility of Network Rail. With the overhead power cables carrying 25,000 volts of electricity, a campaign is underway to highlight the new dangers an electrified railway poses to those who trespass on the tracks or accidentally make contact with overhead lines.
As well as more than 100,000 safety leaflets being delivered through every door in lineside communities and messages online through social media, Network Rail has worked with industry partners in schools and through local groups to take the safety message into the classroom and into the community.
Network Rail is working in partnership with the British Transport Police, Scottish Football Association and local council education departments across six local authority areas to develop programmes which deliver the rail safety message in fun, interactive and engaging formats.
Kevin McClelland, route delivery director for Infrastructure projects said:
"Energisation is an important phase of work to test and validate the new equipment and ensure it is operating as it should.  As well as 'live testing' the equipment, the energisation phase of work is critical to ensuring the safe introduction of the electric trains that will operate on the route from later in the year.

"Electrification also marks a significant change to the railway environment in terms of risk for those living or working near to the newly electrified routes so it is important we do what we can to make people, particularly young people, aware of this change and encourage them to stay safe near the railway.

"Electric trains will be quieter and accelerate faster than diesel ones they replace. The overhead power lines we have installed carry 25,000 volts of electricity – enough to kill anyone who comes into contact with them."
Original article © Network Rail.
FOR ALL THE LATEST INFORMATION, NEWS, IMAGES, VIDEOS AND ARTICLES ON ALL ASPECTS OF INFRASTRUCTURE, PLEASE CLICK HERE.