Members of the Tyne and Wear Metro Futures Traincrew Specialist Team have become some of the first drivers to put the new Class 555 Stadler Metro train through its paces.
Eight experienced drivers were given the chance to get to grips with the controls and learn about the new technology and its capabilities at a test track in Velim, Czech Republic.
Here, they were able to drive the new train around a four-kilometre track, with Stadler engineers on board to guide them.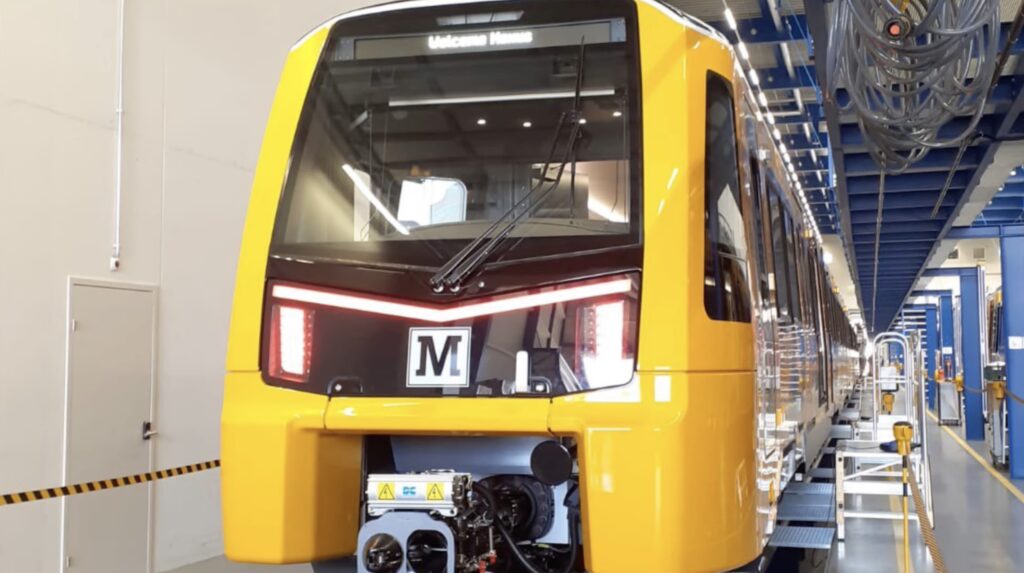 The new trains will improve passenger comfort and accessibility and cut energy consumption, with new features including automatic sliding steps at every door, charging points and air conditioning.
Designed through extensive consultation with employees, the new Metro driving console features adaptive traction control alongside built-in rail sanding to cope with extreme autumn and winter conditions.
Monitors also let drivers view cameras throughout the train and speak directly with customers if needed.
"The technology that these new trains offer us are going to be transformative and are a world away from the old fleet.
"Everything's at your fingertips in the new drivers' cab. The layout is better and the computerised control systems are amazing. It's a huge jump from analogue to digital technology.
"It was a fantastic trip to be a part of and after two years of hard efforts from the Traincrew Specialists team to get this train just right for us as drivers and our customers."
Nexus, the public body which owns and manages Metro, said it was a significant moment for the 362 million GBP (406.9m EUR | 434.4m USD) project ahead of the first of 46 trains arriving in north east England for operation on the Tyne and Wear Metro.
The first will enter operation in the autumn, with the rest of the fleet being delivered through 2024.
Twenty Metro drivers have become learning and development specialists, gaining expert knowledge of the new Stadler trains so that they can train their fellow drivers, using a state-of-the-art simulator.
A total of 177 drivers will need to undergo training on the new fleet and will get time in the simulator before driving one of the new trains on the network.
Stadler is also close to completing a new 70m GBP (78.7m EUR | 84m USD) Metro depot at Gosforth, Newcastle, which will be home to the new trains.
"We really can't wait to continue this journey and to welcome the new fleet to the North East.
"There's a lot of work still left to do, with testing and commissioning beginning as soon as the first unit arrives here, but there is a lot of excitement within our team and across our staff at Metro and Nexus."