Digitalisation Drives Automation in Track Maintenance
A massive innovation boost increases the level of automation, expands data networks and, ultimately, raises efficiency and working quality in mechanised track maintenance and construction.
The innovations are driven by digitalised elements and assistance systems. As a technology leader, Plasser & Theurer has been pointing the way to the future.
The Digital Future of Turnout Tamping Has Begun
Automation has been used to tamp turnouts and crossings for some time. However, the quality of the tamping works still depends on the experience and skills of the machine operators. The turnout tamping assistance system "PlasserSmartTamping – The Assistant" could change that fundamentally. It supports the operators during the major part of the work. It scans the turnout, generates a 3D image showing its exact position and possible obstacles, analyses the data and suggests actions for the tamping unit, the lifting and lining unit and the additional lifting unit. The operators only have to confirm the suggestions and wait for the next step.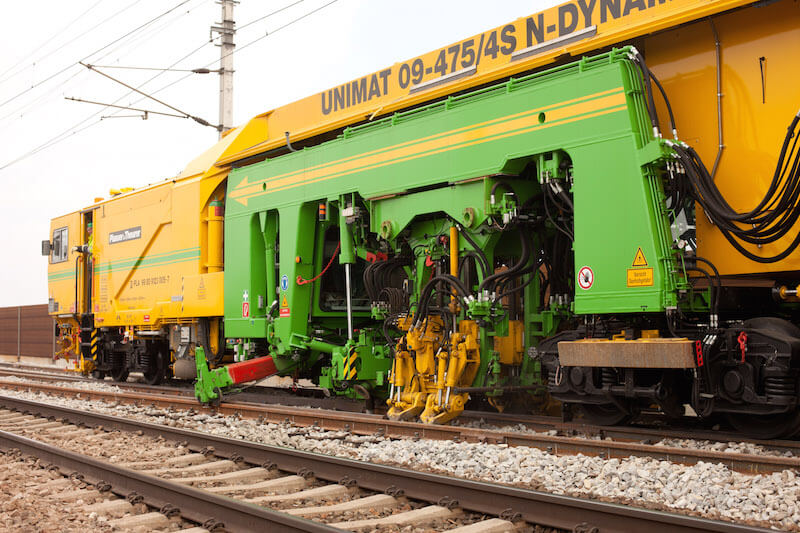 No Prior Measuring Run – Tamping Documentation Offers More
Thanks to the assistance system, it is not necessary to carry out a measuring run prior to maintenance. Following tamping, customers' requirements are flexibly met. Special documentation formats, such as multi-layer pdf files, are available. They make quality control more transparent: All relevant quality and working parameters, such as the tine position, tamping depth or squeeze time, can easily be accessed digitally online. The first machine to use the system is the Unimat 09-475/4S N-Dynamic universal tamping machine. The system is being further developed modularly for other tamping units.
P&T Connected: Turning Data Into Actions
P&T Connected is the latest subsidiary established by Plasser & Theurer. The new company focuses on recording, processing, networking, integrating and analysing data collected by the remote diagnosis system PlasserDatamatic. The aim is to decode the data and translate it into specific instructions for condition-based maintenance.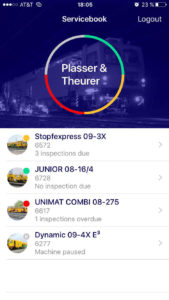 PlasserMachineMaintenanceGuide (PMG) Replaces Conventional Service Booklets
A major element in implementing this aim is a new app replacing paper service booklets. Plasser & Theurer will offer the app as of the second quarter of 2018.
The first version of the PMG PlasserMachineMaintenanceGuide will be particularly designed for the general overhaul of tamping units. In addition to the many advantages for operation, the new app will considerably increase transparency in the communication between the manufacturer and operator. Right from the start, the customer can access all data on the machine's acceptance and commissioning in the app. Both, the customer's experts and Plasser & Theurer's service technicians will use the system, allowing for a fully digital process chain.
Plasser & Theurer experts will introduce some of the digital innovations in mechanised track construction and maintenance at the "Digitalisation: Harnessing Big Data in Rail" conference, held in Munich on 4 October 2017.
Original article © Plasser & Theurer.
FOR ALL THE LATEST INFORMATION, NEWS, IMAGES, VIDEOS AND DOCUMENTS FROM PLASSER & THEURER, PLEASE CLICK HERE.