After completing a public consultation, HS2 Ltd has unveiled the designs for two new viaducts near Water Orton in Warwickshire. The plans include landscaped areas.
The consultation, which took place in spring 2020, revealed that local residents wanted the landscape around the railway infrastructure to be improved. Suggestions such as green space for the village of Water Orton were submitted.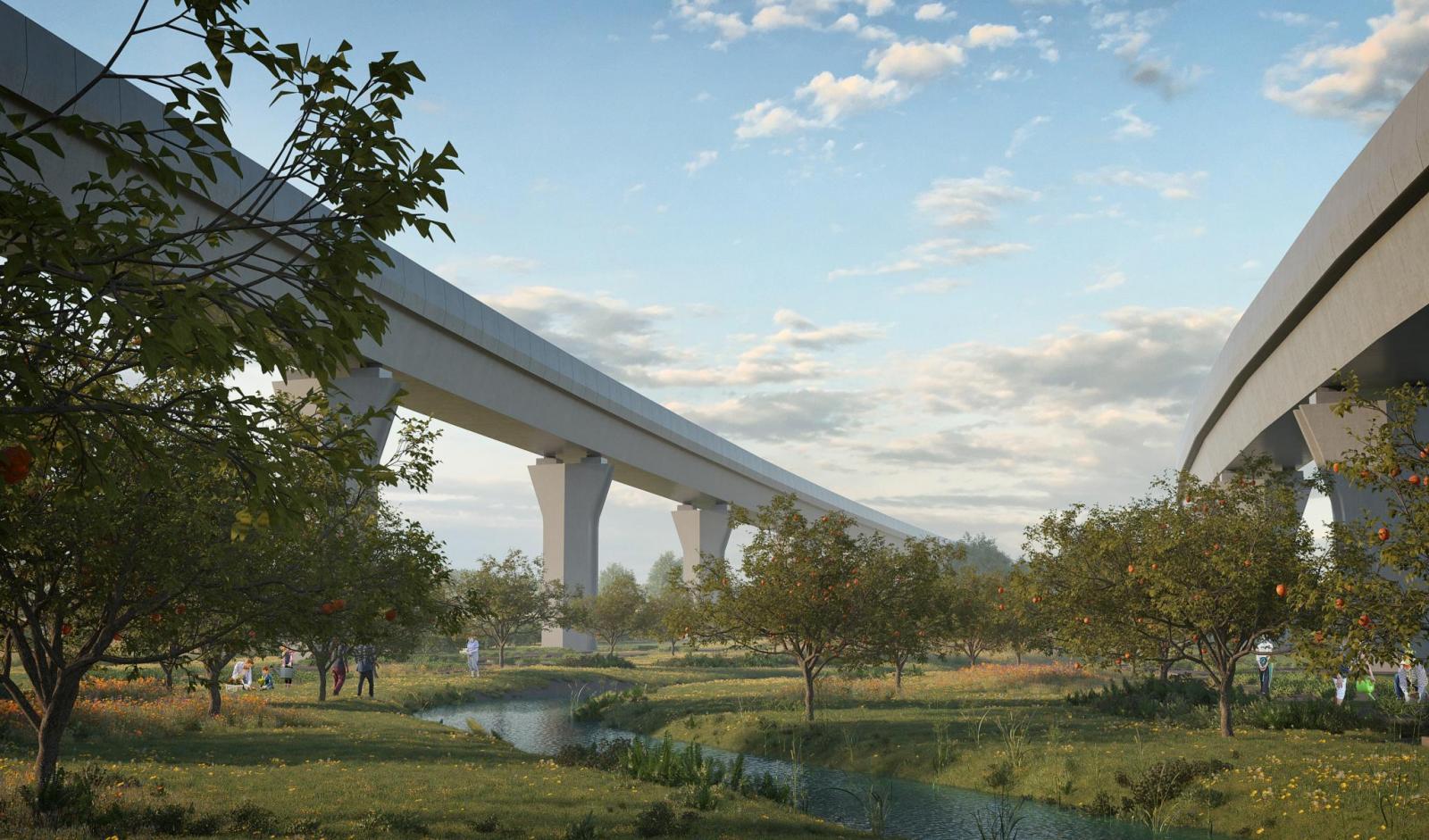 Taking the feedback into account, HS2's landscape architects and engineers from Systra and Mott MacDonald, along with architects Weston Williamson + Partners have come up with new plans that will include tree planting and new wildlife habitats. Should there be sufficient local interest, there could also be a community orchard or an area for allotments.
The location of the two new viaducts is in an area known as the "Delta Junction", which is a triangular section of track where HS2 will curve west towards Birmingham and run north towards Crewe and beyond. The new viaducts will connect the curve that heads west with the main line heading north. The viaducts will carry the railway across a network of motorways, roads and footpaths.
The viaducts are designed with slim support piers to keep shading to a minimum.
"HS2 will not only provide a greener way to travel for people, it also provides an opportunity for us to enhance the natural environment in many areas along the route through our landscape design. We are committed to bringing out the character of the landscape to create areas where people can connect to their local environment and enjoy nature.
"We're pleased to have a committed, multidisciplinary team of engineers, architects and landscape architects working on the project, to design integrated structures and new green spaces for people to enjoy. As we develop the detailed design for the railway, we are listening to feedback from communities like Water Orton, and also continue to work with them and local authorities to explore further opportunities for local connectivity through pedestrian access and cycling routes."
HS2's main works civils contractor BBV (Balfour Beatty Vinci) will build this section of the railway. BBV will use up to 60 percent sustainable alternatives to cement in the construction of the viaducts.