Demand for Inspection Robots Expected to Spike in Three Industrial Fields by 2023
In recent years, with the continuous decline of the demographic dividend, the demand for unmanned operations has become increasingly prominent, and the robot industry has ushered in rapid development. Under the condition of continuous improvement of various technologies and supporting facilities, the current robot market has become larger and larger, the product system has become more and more abundant, and the application scope has become more and more extensive. We can see robots in factories, hospitals, restaurants, schools, warehouses, homes, power stations, roads and other scenarios.
As a "new star" in the field of mobile robots and a "representative" in the field of special robots, intelligent inspection robots are gaining increasing attention. Inspection robots can replace or assist manual operations in high-risk and difficult special environments. It can not only improve the efficiency and quality of operation, but also ensure the safety of operation and make up for the shortcomings of manual operation. In 2023, inspection robots will also usher in an explosion in the three following three major application fields!
Power Industry Inspection Robot
As the global economy grows, so does the global demand for electricity. Energy demand is rebounding strongly in 2021 and 2022, even amid setbacks from the COVID-19 pandemic. Demand will continue to rise decade after decade, which means that competition in the energy sector will continue to be fierce, especially as renewables gain momentum in many countries' national grids. Autonomous robotic inspection has already played a leading role in helping businesses scale and meet growing demand.
The intelligent substation inspection robot independently developed by Shenhao can replace manpower to realize remote routine inspection, which greatly improves efficiency and frequency of operation and maintenance while reducing manual work, changes the traditional operation and maintenance mode, and realizes intelligent operation and maintenance. It uses meter intelligent recognition, infrared temperature measurement, high-definition image recognition, partial discharge detection, gas leakage monitoring, noise pickup and analysis, environmental temperature and humidity, and other functional modules to achieve full coverage monitoring of equipment status in various power scenarios.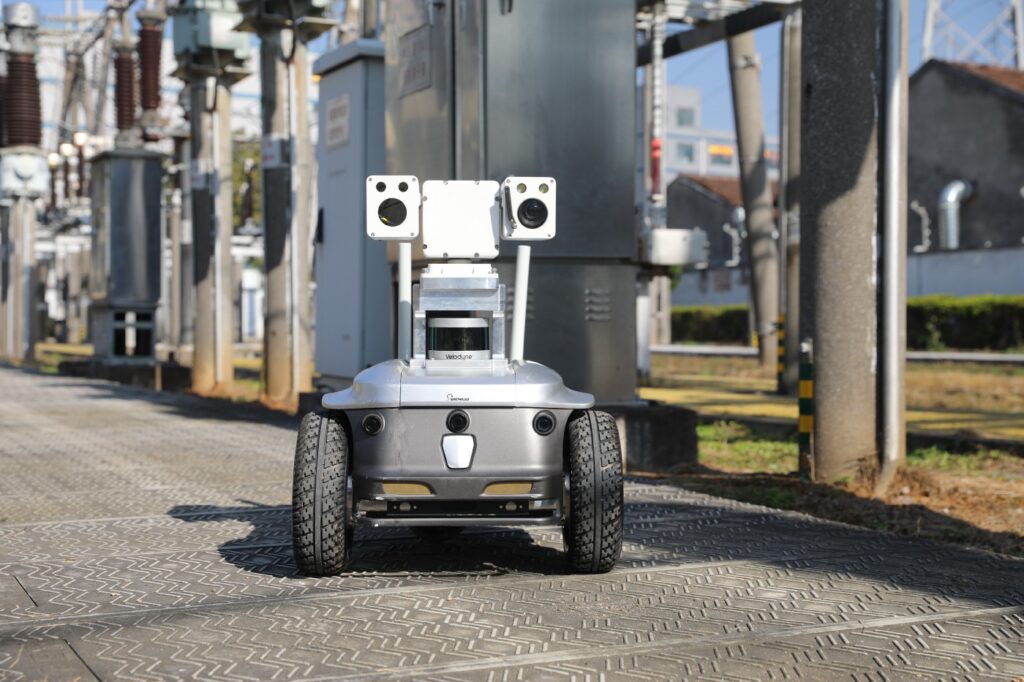 Railway Inspection Robot
With the development of global subway, higher requirements are put forward for the safety guarantee of high-speed rail operation. Especially in special areas such as bridges and culverts, even if obvious signs are set up, there are still a large number of people entering the warning area by mistake or intentionally, which poses a serious threat to the operation safety of trains.
Railway inspection robot is generally used for platform inspection, outdoor railway inspection, and intelligent inspection of subway tunnel. In addition to retaining the basic functions of inspection, in order to solve the problems of regular inspection, road pressure, anti-riot and anti-terrorism, etc. of the railway bureau, the railway track inspection robot focuses more on equipment operation.
The application of railway inspection robots can effectively make up for the shortcomings of manual inspection, reduce labor cost, improve prevention and control capabilities, and build a new intelligent defense system for high-speed railway safety.
Shenhao Railway Inspection Robot RIIS1005 adopts comprehensive detection method, with functions covering the main work of current line inspection, dynamic detection, offline analysis of edge computing, and real-time output of detection results.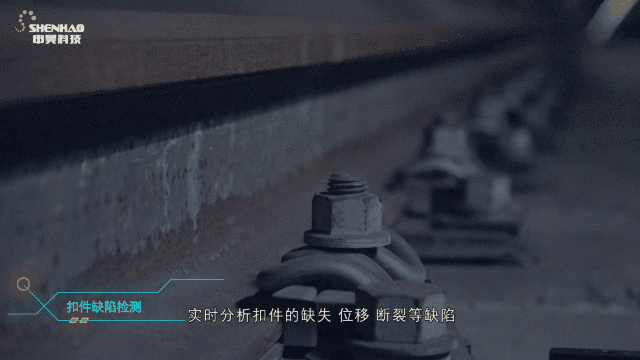 © Shenhao Technology
Dual-track Type Ultrasonic Internal Rail Flaw Detector independently developed by Shenhao Technology has been proven effective at finding on the order of 100% of the internal defects in rail before something catastrophic happens. This NDT equipment allows for continuous inspection of railway track at up to 15km/h (running speed 20km/h).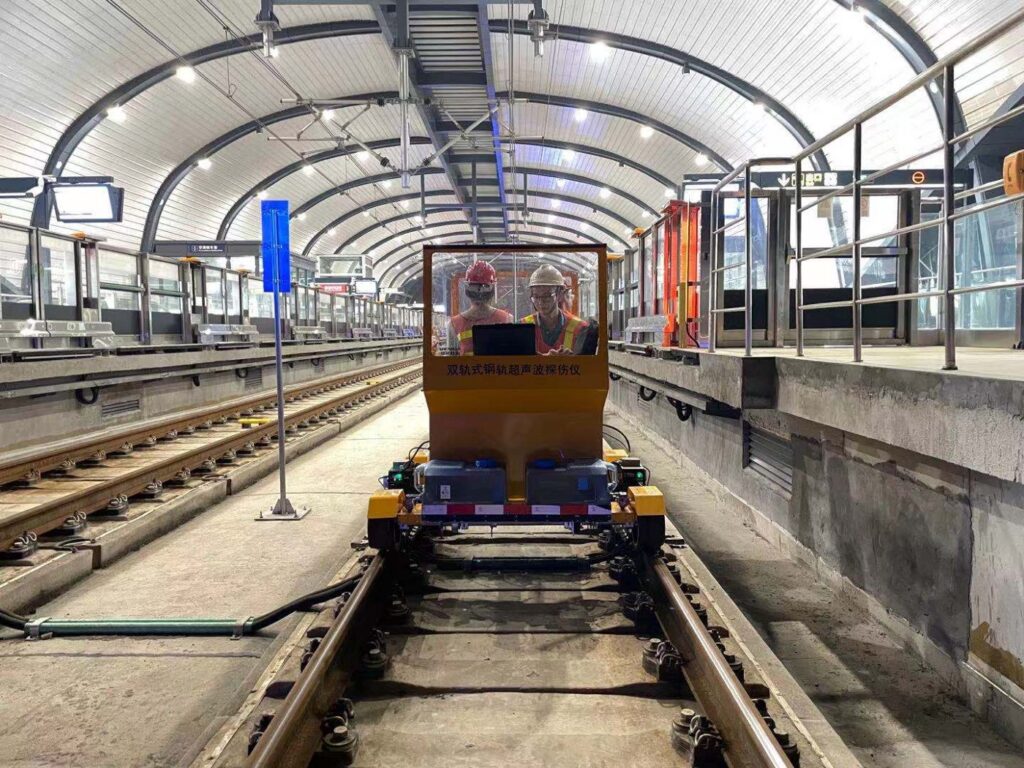 © Shenhao Technology
Explosion-Proof Inspection Robot
The average annual loss caused by safety accidents in high-risk environments such as oil and gas plants and stations is extremely huge. In order to ensure the safety of personnel, reduce the risk of loss, and improve the production efficiency of enterprises, explosion-proof inspection robots play a huge role in replacing manpower and in the inspection process of production operations.
During the unattended inspection period, the explosion-proof inspection robot will replace the manual inspection. According to the current development trend, the explosion-proof inspection robot will surely enter a broader field and market with the strategic direction and industry trend of various countries.
SHIR-3000EX explosion-proof inspection robot developed by Shenhao Technology can support all-weather automatic inspection work inside oil, gas and chemical related field stations. It is suitable for outdoor oil, gas and chemical production areas, including oil and gas field collection stations, gas gathering stations, oil transfer stations, refineries, purification plants and other types of oil and gas environment scenarios of flammable and explosive hazardous places.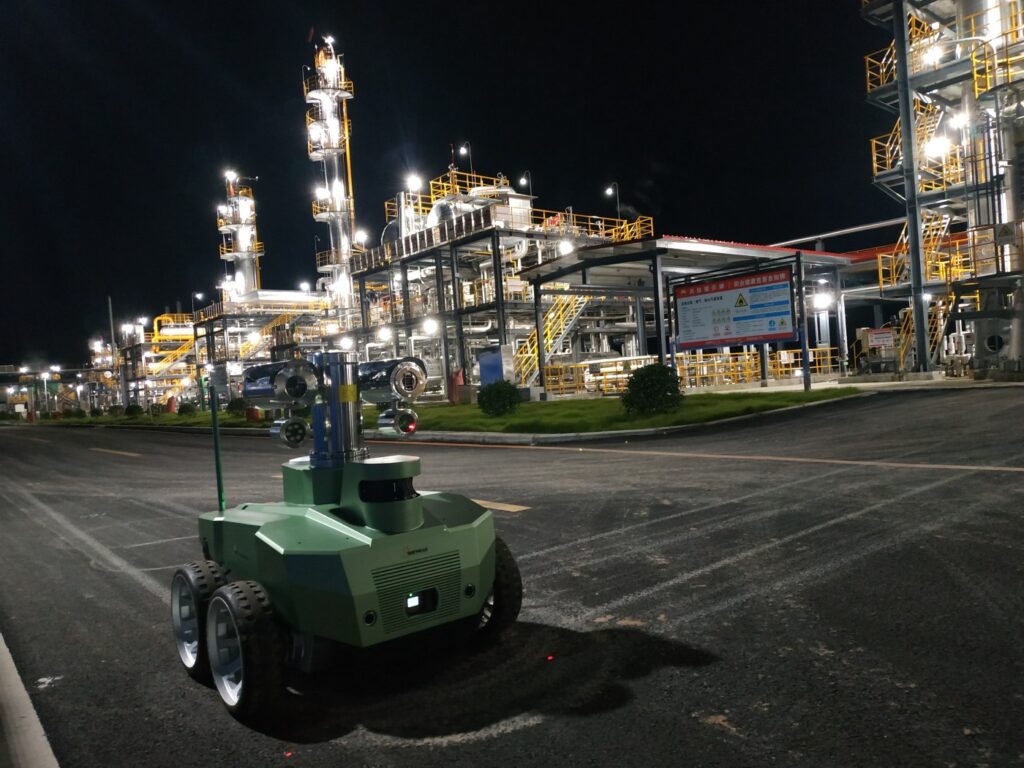 © Shenhao Technology
As one of the leading robot manufacturers and developers in China, Shenhao is committed to providing customers with professional robotic solutions in the field of smart robotic inspection in power grid, oil and gas chemical industry, rail transportation and other industries.
This article was originally published by Shenhao Technology.